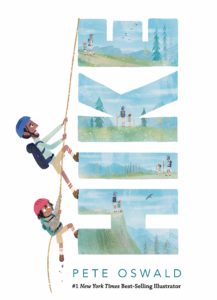 Hike, by Pete Oswald, is about two people who take a hike. It's a simple story – we don't know who the people are, where exactly they are, or why they are on this hike. The book has almost no text (which makes sense, considering Oswald is an illustrator and this is his first solo picture book). It's a gorgeous book that reminds us of the natural beauty all around.
I was offered the chance to review this book before the COVID-19 "stay home" orders began to roll out, but reading it now feels very special. During this crazy time when we're all encouraged to stay home, it's nice to read a book that reminds me of all the beautiful places in the world. And wow, is this book gorgeous! I wanted framed photos of every page up in my house.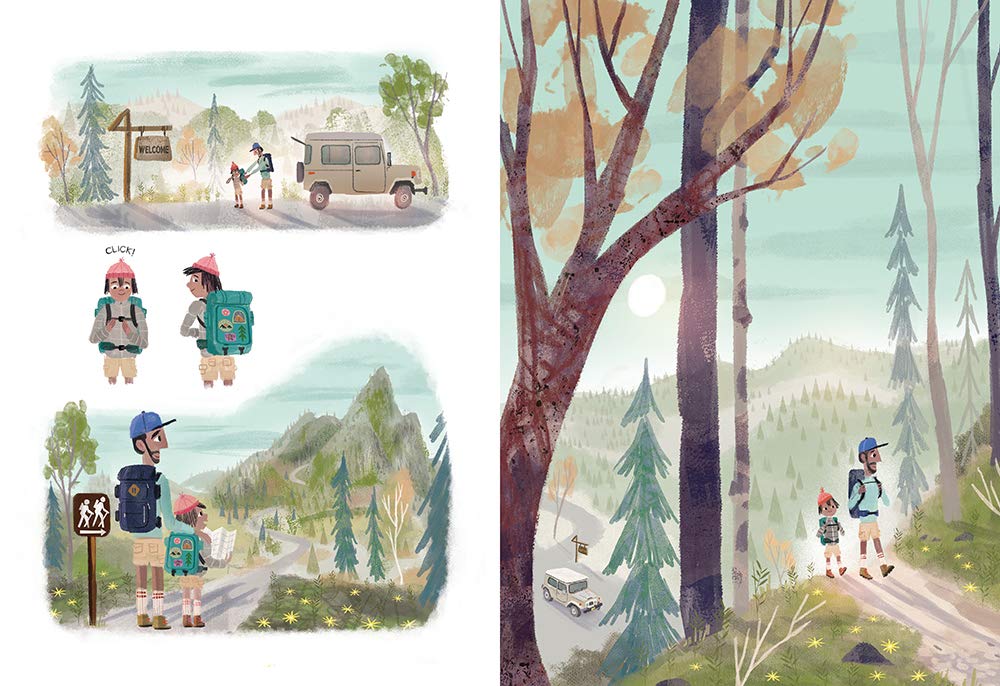 A cool thing about this book is that while the adult is presenting as male, the child doesn't present as strictly male or female. This allows any child to see themselves in this book, which I love. It would have been easy for Oswald to portray this as a father and son, but he clearly went to great lengths to ensure it was a man and a child. The Amazon description says it's a father and child, which makes sense considering they go to the same home at the end, but it could be a foster father or another family member who's spending the night.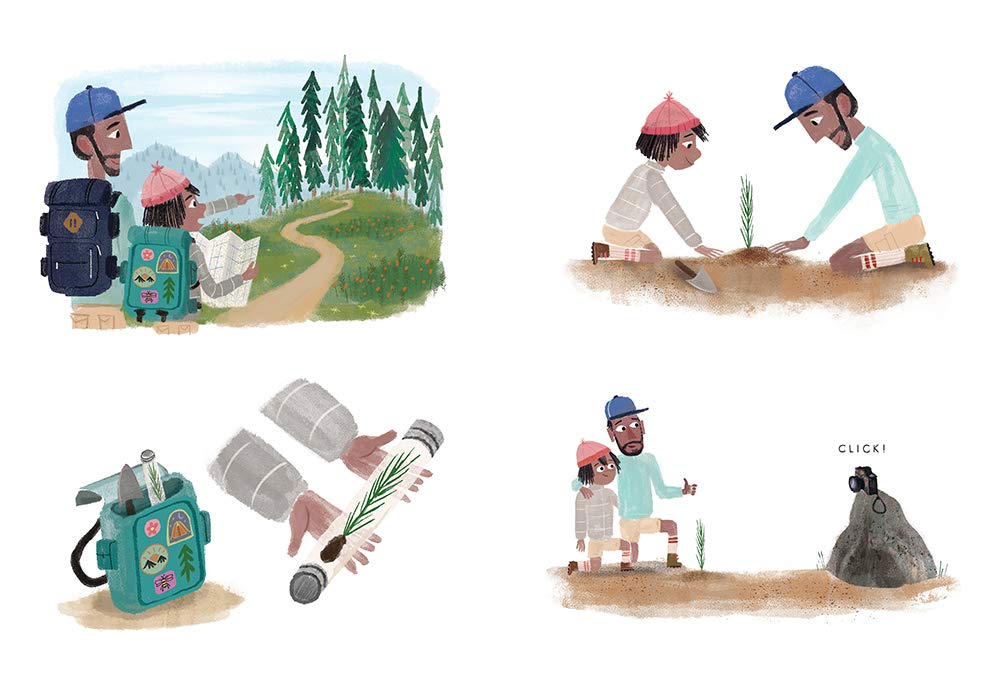 In the book, the hikers plant a tree that they've brought with them. At the end of the book, Oswald mentions that it isn't always legal to plant a tree wherever you want, so if you're looking to support forestation, he suggests you head to thetreesremember.com or nationalforests.org.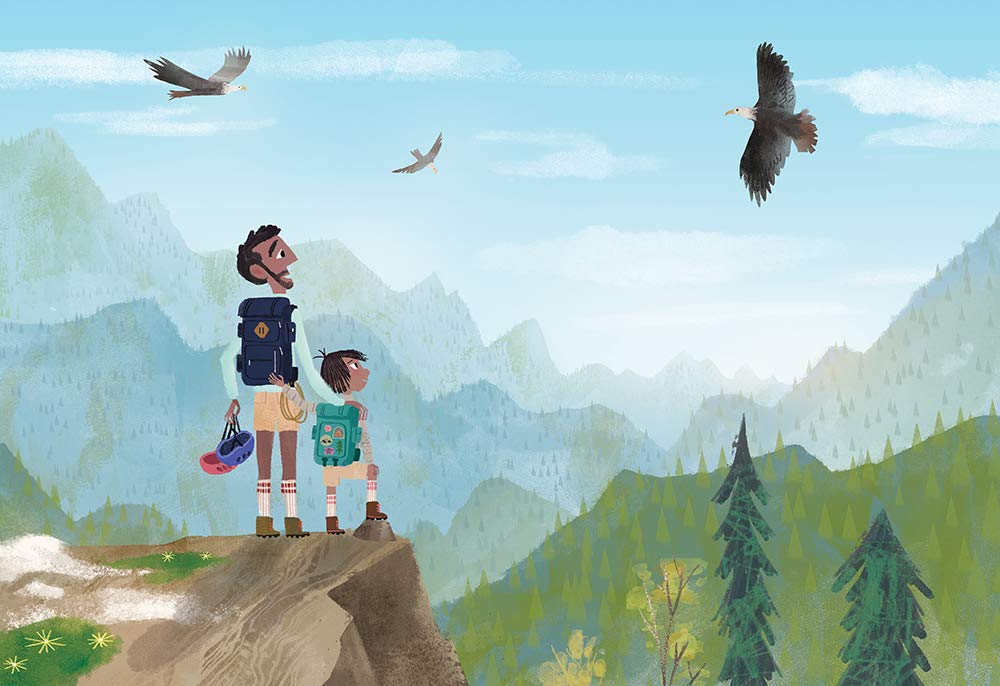 This page is just gorgeous.
Ultimately, this is a beautiful picture book that celebrates the outdoors and hiking. It's perfect for anyone who loves nature and appreciates a great hike. I can't wait to read this one with my three-year-old nephew, who loves the outdoors!
A copy of this book was provided by the publisher, Candlewick, for review.