As you may remember, July marked the release of the new MinaLima-illustrated edition of The Secret Garden. You may have even seen our event report about the gallery opening celebrating this new installment in the design duo's series of illustrated classics, which already include Beauty and the Beast, The Little Mermaid, Peter Pan, and The Jungle Book. But what you may not have seen is the interior of this gorgeous new book, which features not only illustrations but also interactive elements. Now, we're giving you that chance!
The first thing I noticed about the book was the breathtaking attention to detail on every page. MinaLima could have done a few illustrations, tipped them into the book, and called it a day, but – luckily for us – they didn't. Even small elements like page numbers are designed to help create the overall magical quality of this edition.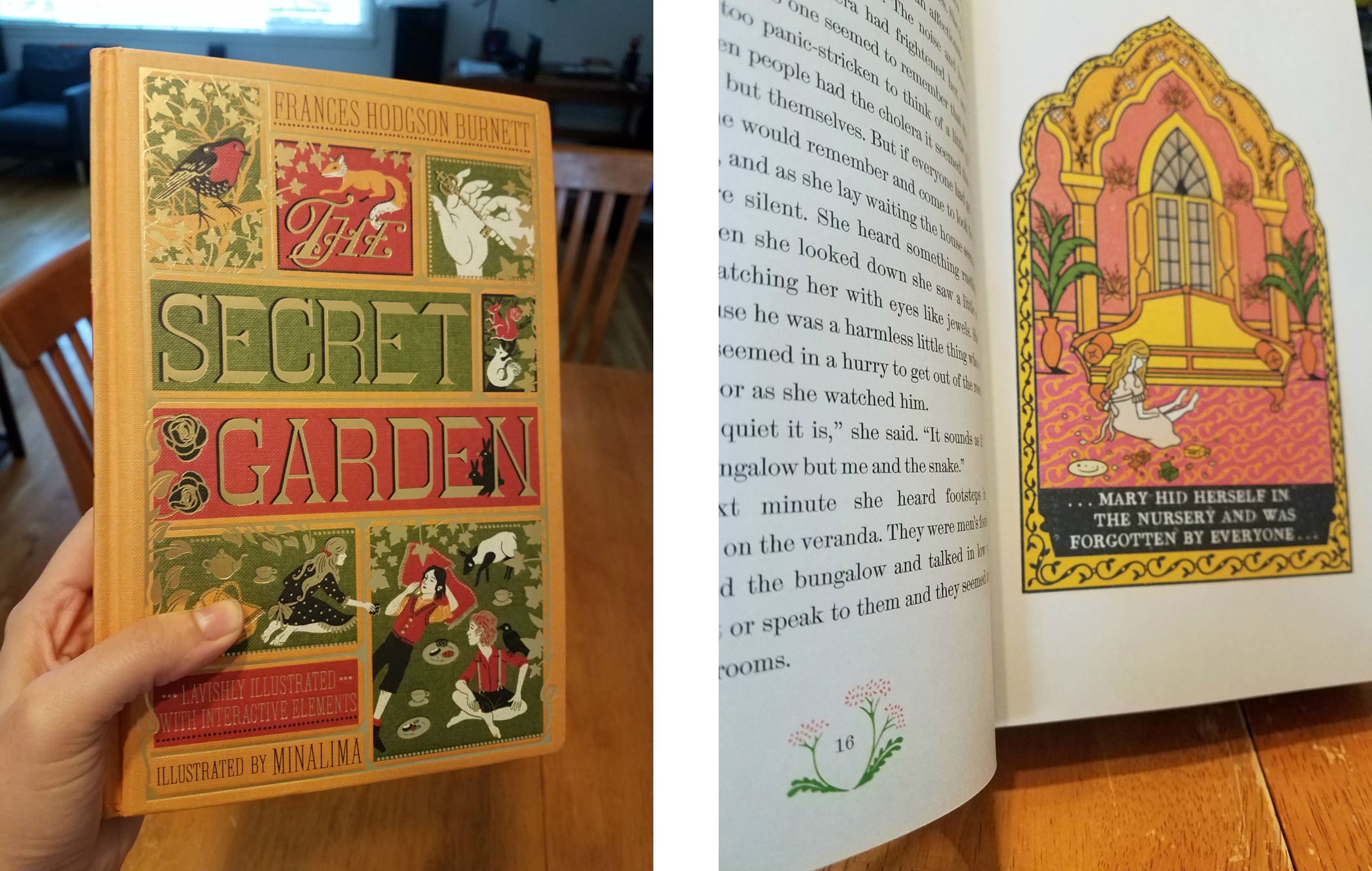 While we're on the topic of small details, I also want to shout out the book's countless interlinear illustrations, which pepper the text and increase the story's charm about tenfold.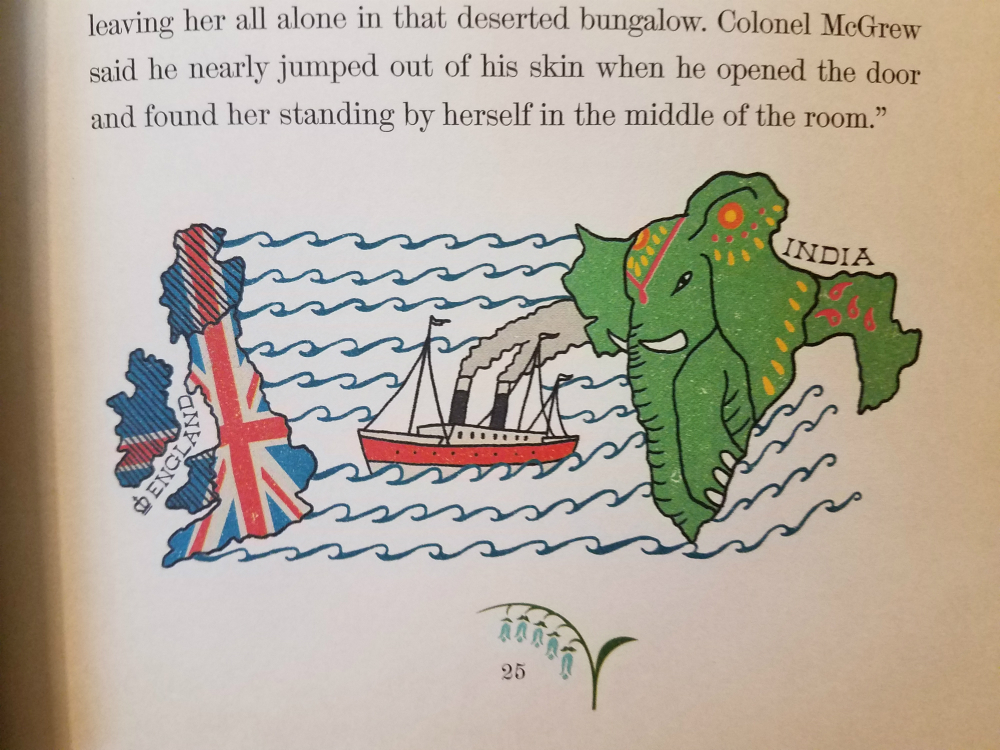 And just because you've seen them before is no reason not to reemphasize the full-page illustrations that begin each chapter and are placed at key moments throughout the story. The pictures looked lovely when I saw them online, but there's nothing like seeing them on the printed page to really bring them to life. I feel like I should also mention that this book smells GREAT. If there's anything that could make flipping through this book more fun, it's getting the occasional whiff of that intoxicating new-book, nice-paper smell.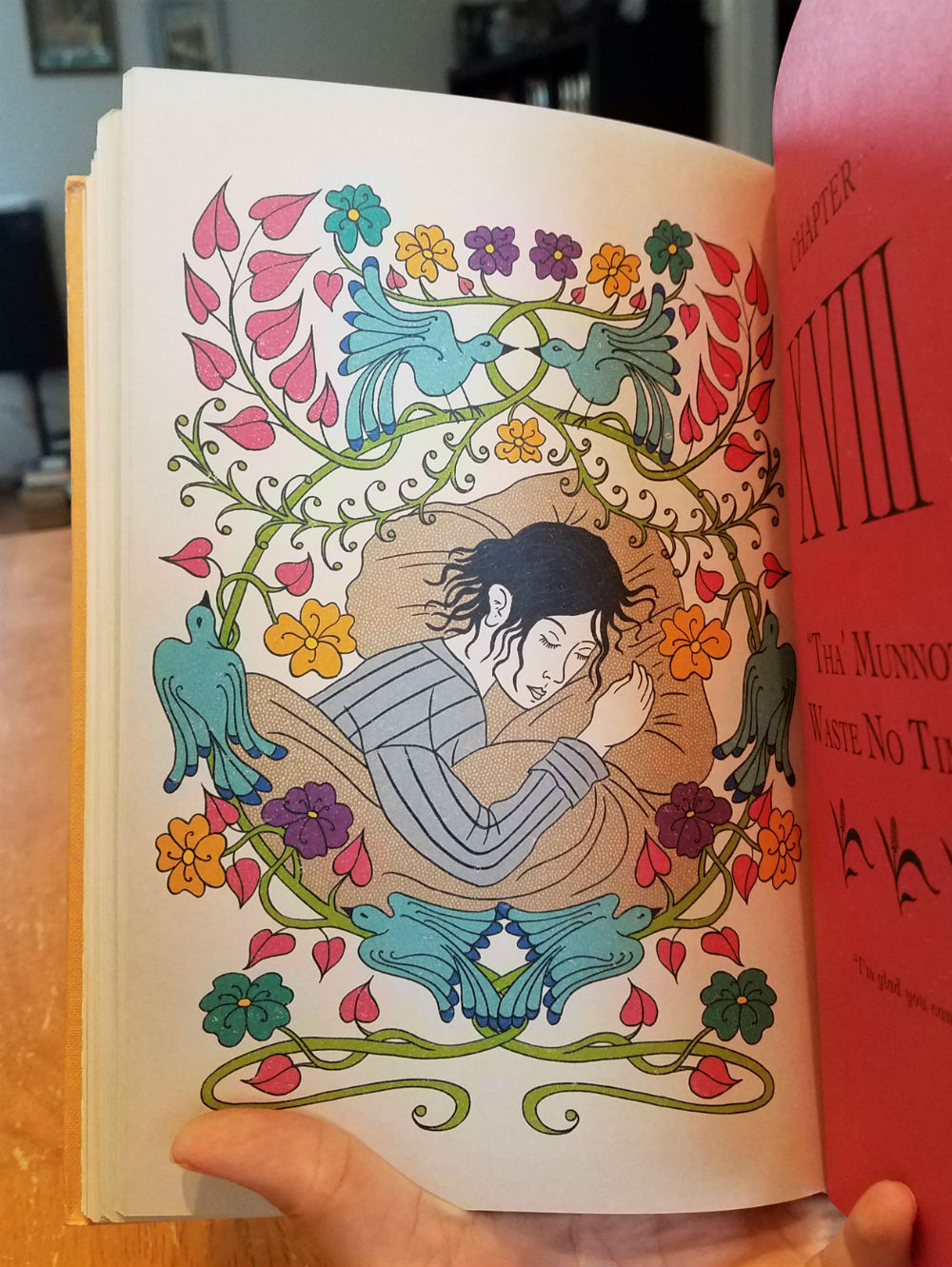 But the real stars of the show, of course, are the interactive elements MinaLima have worked into the text. I don't want to give away the – er – secrets of The Secret Garden, but here's a preview of the lovely surprises that await you as you make your way through the text.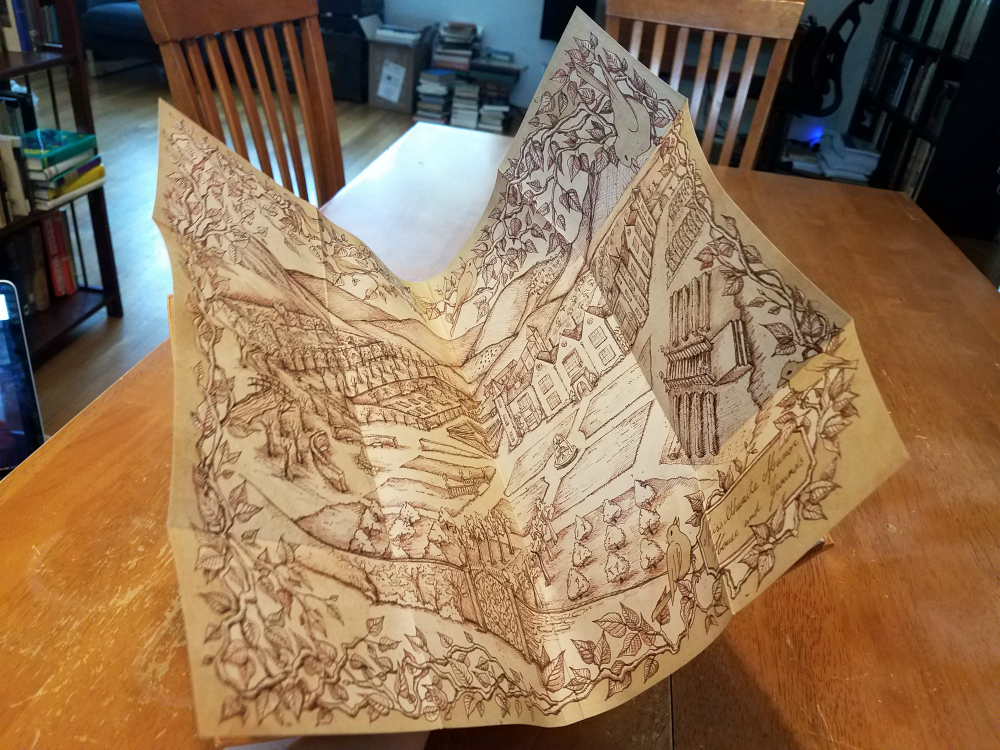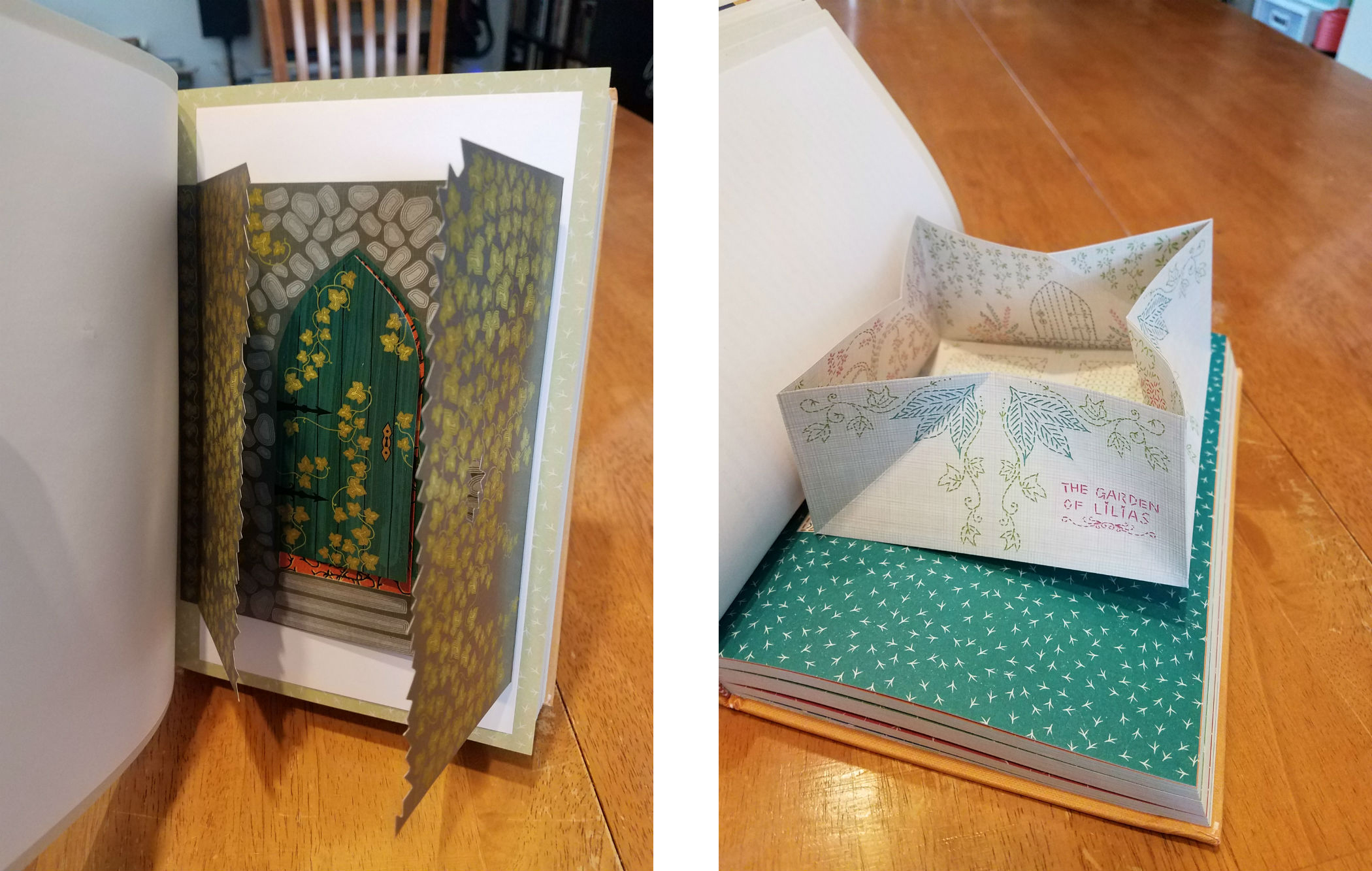 All in all, I can't think of a better way to revisit this childhood classic than by reading MinaLima's version. If the story itself isn't enough to bring back your childlike wonder at The Secret Garden, MinaLima's illustrations definitely will.
Can't stand not having MinaLima's The Secret Garden on your bookshelf any longer? Get your copy here.
A copy of this book was provided by the publisher, Harper Design, for review.