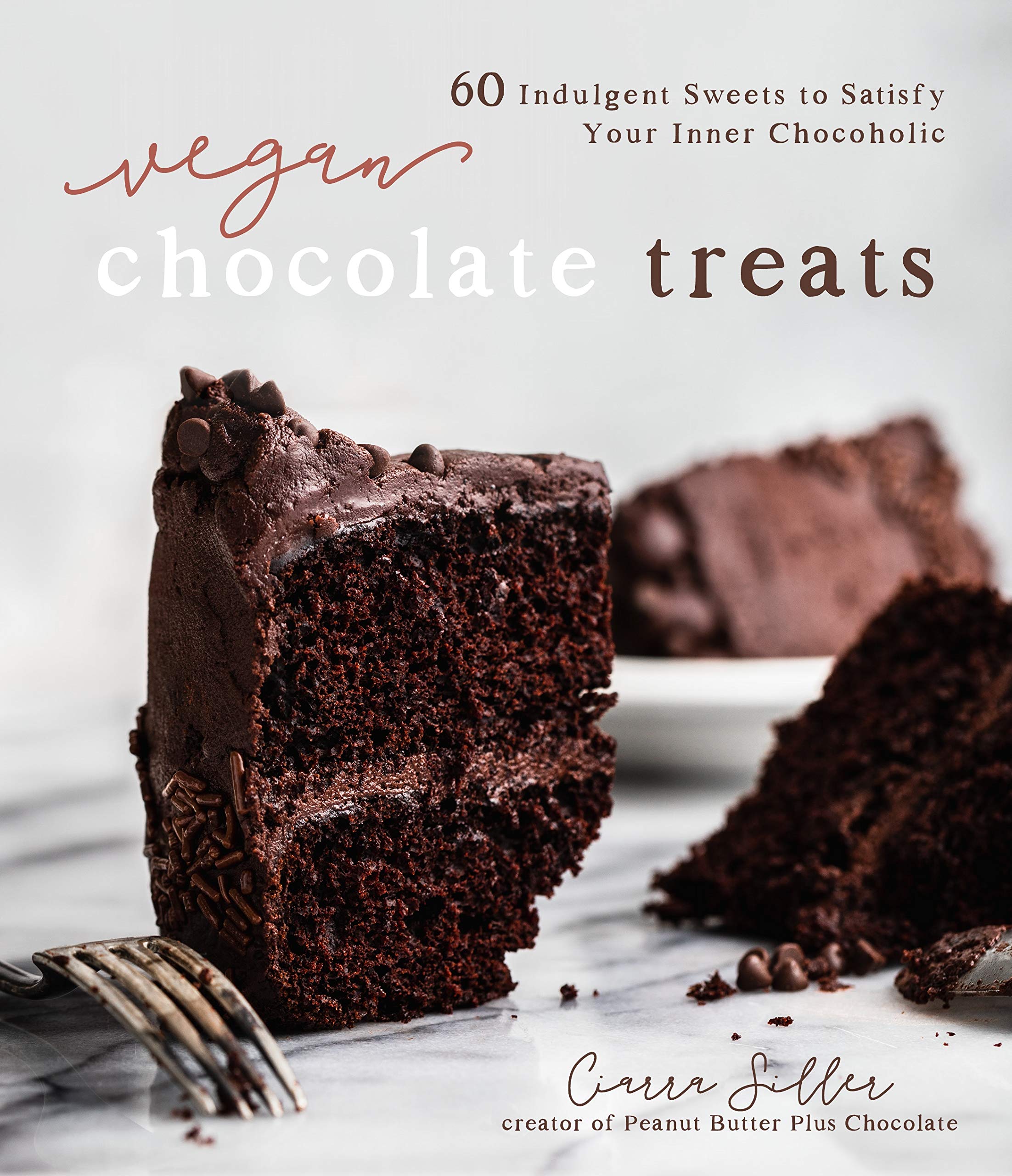 I am the baker among my friends… Well, at least I was considered to be before "all this" happened. Now everyone is a baker, making bread and brownies and cookies and pies as far as the eye can see. My point is, I have always loved to bake, and even through everything, that has never changed.
What has changed is my desire to eat cleaner, support local farms, and consume in a more ethical way. I practically grew up on my grandparents' dairy farm, so I have loved cows and chickens and bunnies for as long as I can remember, but that never stopped me from eating beef or cheese. It's been only in the last few years, as I approach 40 and find my metabolism slowing to a snail's pace, that I have taken animal products from my diet. This has been a struggle for me when it comes to baking. Even with all the advancements in replacements for eggs and dairy-free milk, I have had a hard time finding yummy recipes that satisfy my sweet tooth. THANK GOODNESS I stumbled upon @PeanutButterPlusChocolate, run by author Ciarra Siller, on Instagram and her book, Vegan Chocolate Treats.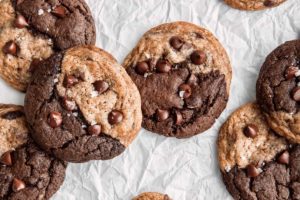 I. Am. In. Love. With. This. Book. Honestly, I am. Whenever I get a new cookbook, the first thing I always do is flip through every single page and put a flag on the recipes I want to make. Ciarra's book features 60 recipes, and on my first pass alone, I flagged an unprecedented 23 of them as "MUST MAKE," which is probably the highest percentage I've ever flagged. I am usually lucky to find a dozen or so recipes that I am dying to try. This collection of recipes is outstanding, and I couldn't wait to get into the kitchen.
One of the major issues I nearly always have with vegan baking is the inclusion of dates. I am allergic to them, so any recipe that calls for them is a non-starter. I am happy to report that there are so, so many recipes in this book that don't call for dates, which is really just another point in the "I love this book" column. I also truly dislike having to buy 12 different flours to pull off one recipe, and Ciarra's bakes rarely call for more than two: all-purpose/gluten-free or tapioca flour, both of which most vegans or gluten-free folk have on hand anyway. If you're someone who is just starting out on the vegan train and you want to try your hand at baking, this is a great place to start. You won't find yourself with a pantry of uncommon ingredients should you decide that vegan baking isn't for you.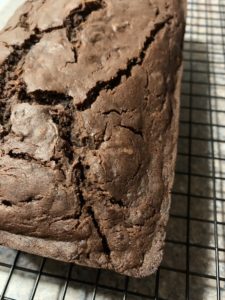 Now let's get to the recipes themselves. I had just pulled up my garden barely a week before receiving this book and had some zucchini to use, so I decided to try the Secret Chocolate Zucchini Bread first. I have been making zucchini bread since I was a child, and it is absolutely one of my favorite summer treats. This recipe wasn't far off from my grandmother's, so it felt very familiar to me. It was quick and easy, just like zucchini bread should be. It's pictured here without the very yummy chocolate glaze because honestly? It didn't last long enough to take a photo once it was ensconced.
Next up, I wanted to try one of the no-bake recipes. I absolutely love raw cookie dough, and so I immediately choose the Cookie Dough Chocolate Bars. Again, no uncommon ingredients here, although I did substitute oat milk for almond milk, which I cannot have. The final product was really, really yummy… but not very pretty – but that was 100% my fault. In my hubris, I didn't read the directions carefully and after heat-treating my flour immediately added it to the mixture and unfortunately melted all the chocolate chips. The final result was very yummy but not very pretty; hence, no photo, but I promise it was delicious.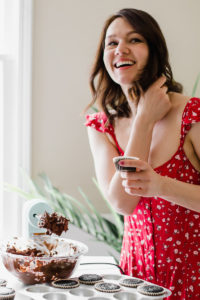 I shared some photos of the book with a few vegan/dairy-free friends on my Instagram account, and they've all sent me several texts since, asking, "Does the magic book have any good brownie recipes?" or "Please give me the recipe for that bread!" Their enthusiasm is real, and I tell you, so is mine for this book. I honestly haven't had so much fun baking in some time, and I am stoked to add this collection of recipes to my regular rotation. I highly recommend that you grab yourself a copy and also give author Ciarra a follow on Instagram! She is my new go-to for vegan chocolate treats.
A copy of this book was provided by Page Street Publishing for review.