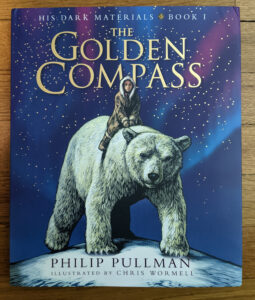 The Golden Compass, by Philip Pullman, needs no introduction, but even longtime fans of His Dark Materials will want to check out this new edition of the 1995 text, illustrated by Chris Wormell (who has also provided illustrations for Pullman's Book of Dust trilogy).
The oversize volume has approximately the same trim size as Jim Kay's illustrated Harry Potter books, which means many of you will already have a bookshelf tall enough to accommodate it! Wormell makes full use of the space he's got, too – the book features several breathtaking full-page spreads of Pullman's vividly imagined world.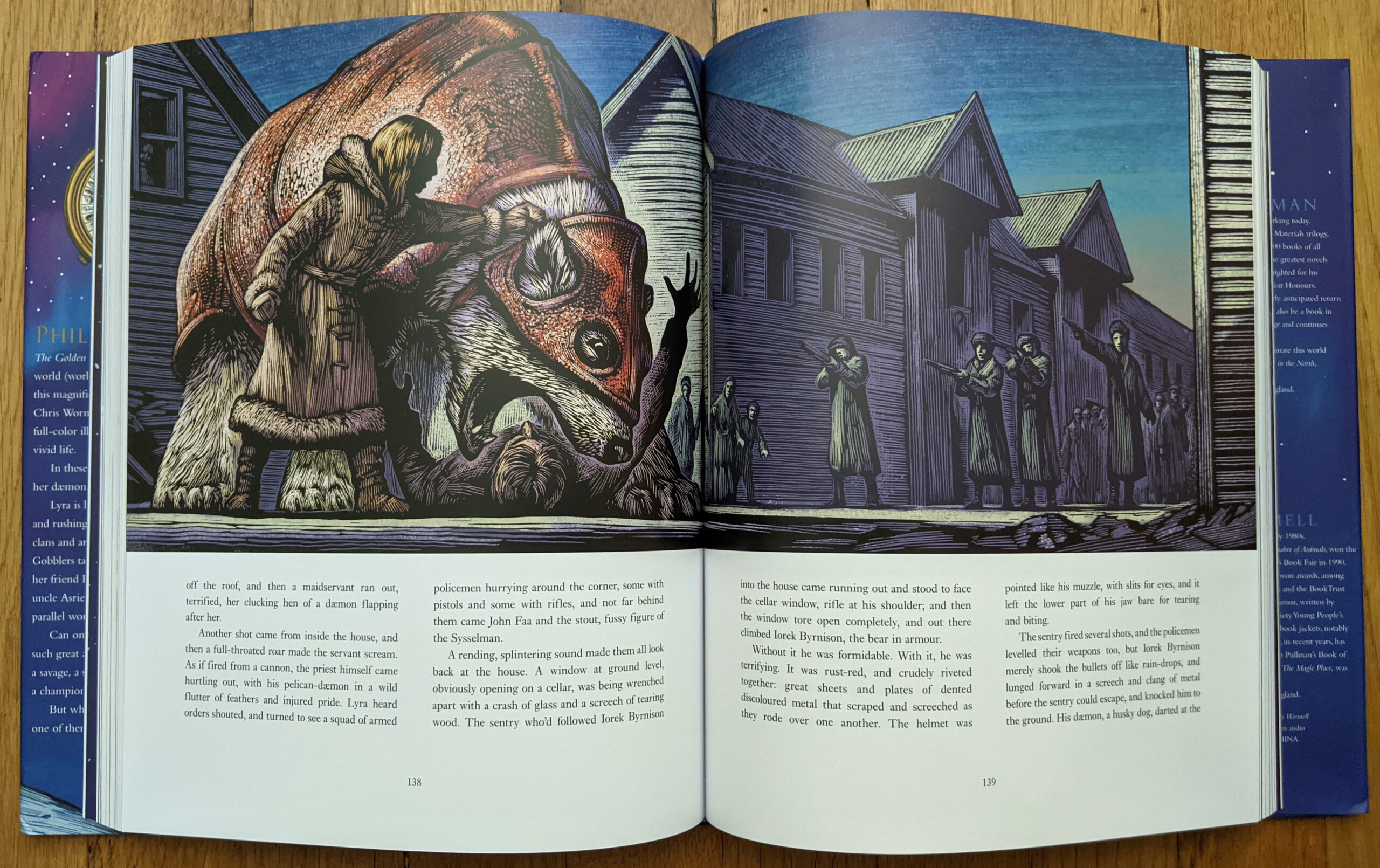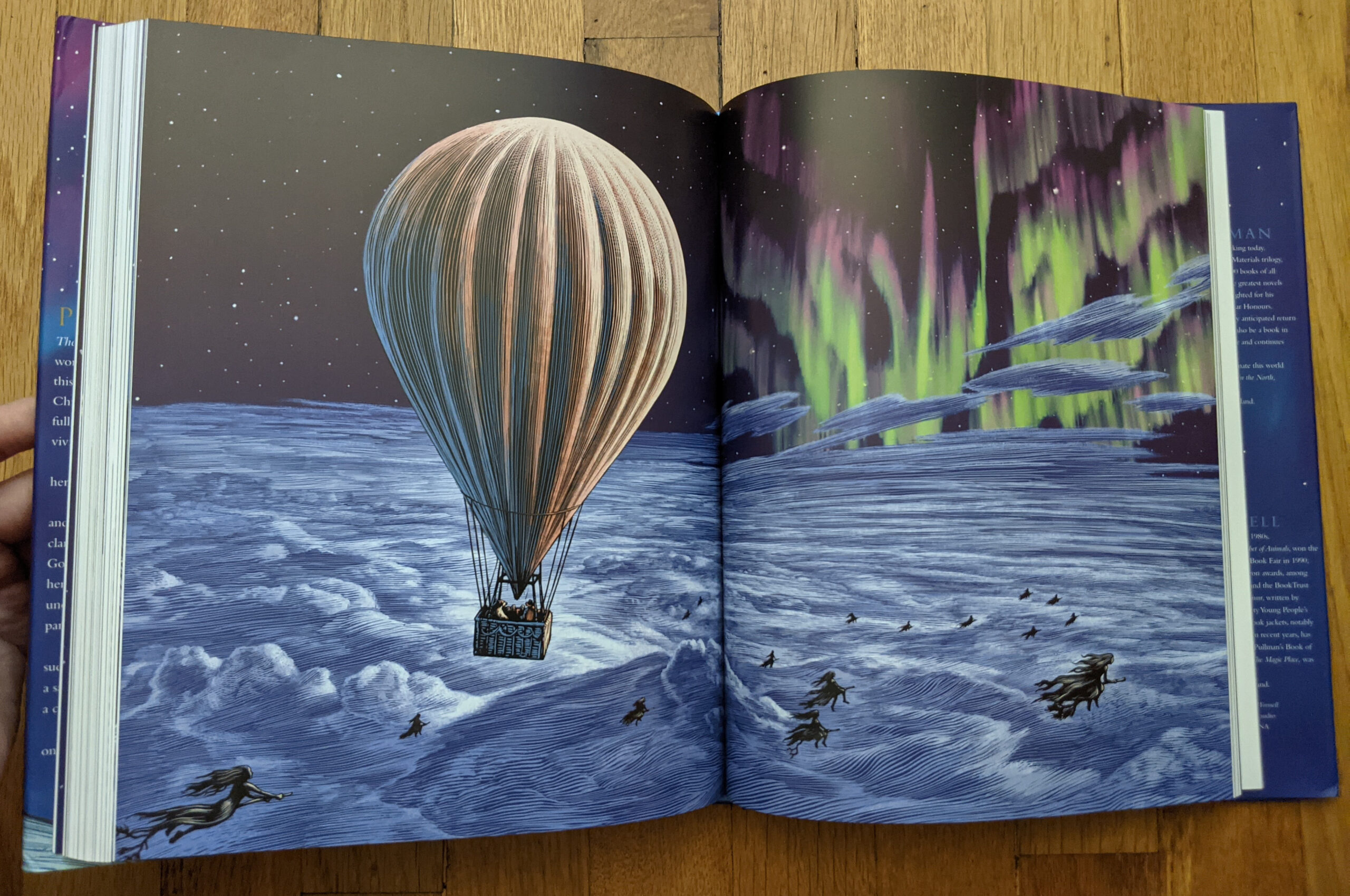 In some ways, The Golden Compass seems like an odd choice for an illustrated edition, despite its classic status (and despite its multiple film and television adaptations), simply because adding a visual component helps emphasize how truly unsettling some parts of the story are. Children are killed and kidnapped, one of the book's most terrifying villains is also Lyra's mother, and the polar bears are ruthlessly violent. It's a testament, of course, to Pullman's skill that those elements are woven seamlessly into a children's story. I can honestly say that none of those things bothered me when I was listening to the audiobook at six years old!
But it does present a unique challenge for an illustrator, who must be true to the narrative while keeping the images from being too scary for young readers. It's a task that Wormell navigates as gracefully as Pullman, his illustrations conveying the dark and danger of The Golden Compass right alongside its moments of mystery and breathtaking beauty. I especially liked, too, the inclusion of several illustrations drawn from Lyra's perspective, as if we are seeing events unfold through her eyes.
If you're a fan of His Dark Materials, you'll definitely want to add this edition to your library. Here's hoping Wormell-illustrated editions of the next two books in the trilogy will be forthcoming in the future!
A copy of this book was provided by the publisher, Random House, for review.