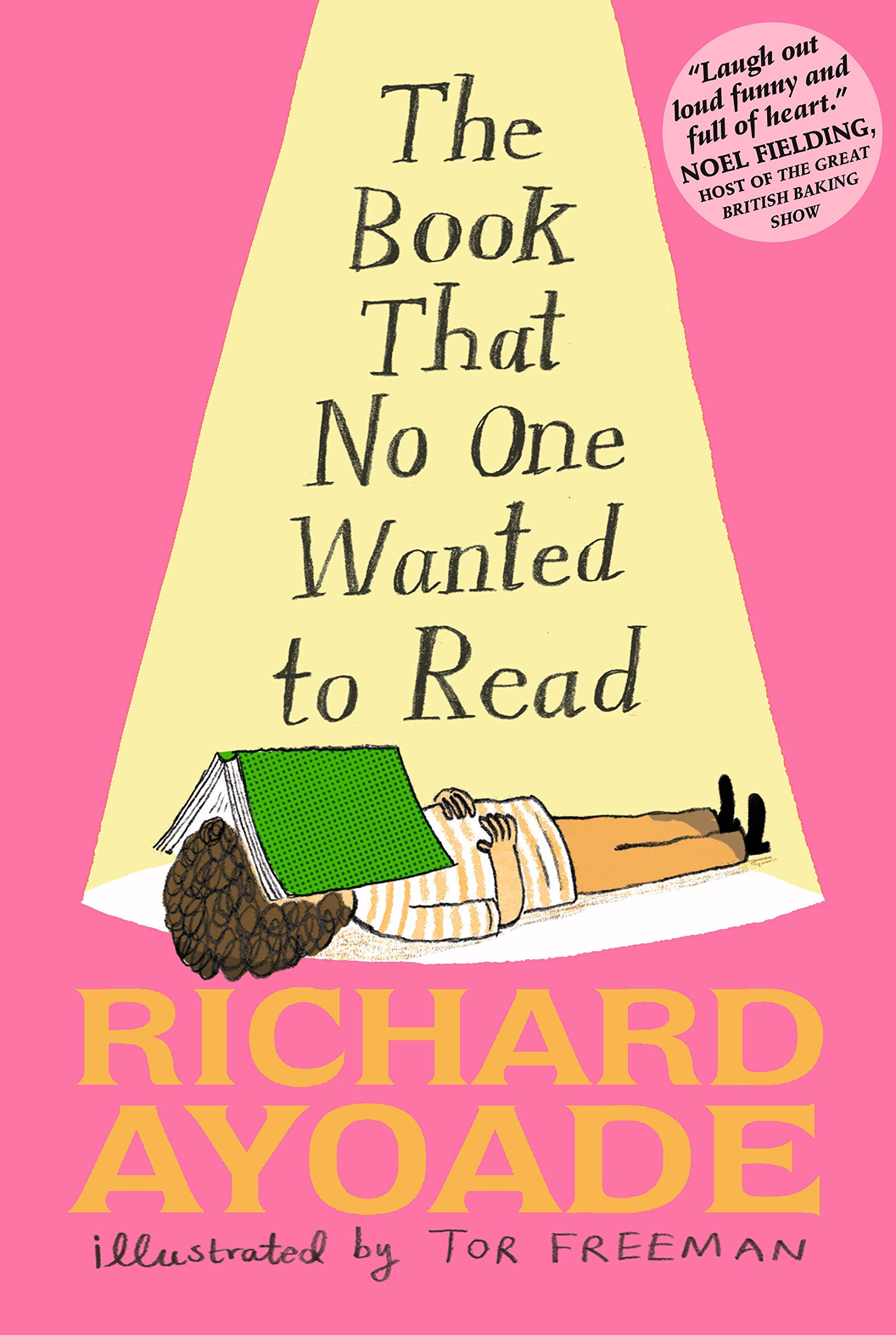 Roaming the aisles of the library, seeking our next great read – is there anything quite like it? It's almost as if the books call out to us, imploring us to single them out from their neighbors and get lost in the worlds they depict.
In Richard Ayoade's new book for young readers, that's literally what happens, except that the book speaking telepathically to an unwitting library patron is insistent that they don't want to be read. You see, they've spent a long time up on that shelf, and no one has ever, ever expressed the slightest interest in reading them – they can't face rejection again! Ayoade's reader is ready to accept the book's wishes and even goes so far as to begin walking away before realizing that few people have the opportunity to have a conversation with a book (or, at least, to have one talk back to you). They turn around and face anew… THE BOOK THAT NO ONE WANTED TO READ.
This short tale, targeted at readers 6–10 years old, is laugh-out-loud funny and deceptively simple. Tor Freeman's illustrations complement and build upon Ayoade's jokes, adding visual gags to a story that's already not taking itself too seriously. At the same time, the story's premise gets right to the heart of what's meaningful about our relationship with the books we read and how those relationships foster empathy and creativity. It's silly enough to charm reluctant readers, while kids who are already excited about books should get a special thrill out of imagining talking to (or writing) one.
At the same time, adults who are fans of Ayoade's work in television will recognize his dry and clever humor here – imagining the story read in his voice adds a layer of fun at no extra cost. Consider picking this one up for the young or old book lovers in your life!
A copy of this book was provided by the publisher, Candlewick Press, for review.