MuggleNet is honored to reveal the artwork for Indigo Donut, the breathtaking second book from Patrice Lawrence, the author of Orangeboy, which was shortlisted for the 2016 Costa Children's Book Award. We were blown away by Lawrence's incredible debut young adult title, an "important, gripping, heart-in-your-throat contemporary about a teen boy swept up in trouble," which we reviewed on MuggleNet last year. In Lawrence's new book, Indigo Donut, two very different young people are on a path to discover who loves them and who they can love back. It's a life-affirming story about both falling in love and everyone's need to belong from a brilliant voice in contemporary fiction.
The design team at Hodder Children's Books created this beautiful cover for the UK edition, publishing on July 13, 2017.
ABOUT INDIGO DONUT
Bailey is 17, mixed race, lives with his mum and dad in Hackney and spends all his time playing guitar or tending to his luscious ginger afro.
Indigo is 17 and newly returned to London, having grown up in the care system after being found by her mum's dead body as a toddler. All Indigo wants is to know who she really is.
When Bailey and Indigo meet at sixth form, sparks fly. But when Bailey becomes the target of a homeless man who seems to know more about Indigo than is normal, Bailey is forced to make a choice he should never have to make.
ACCIO COVER!!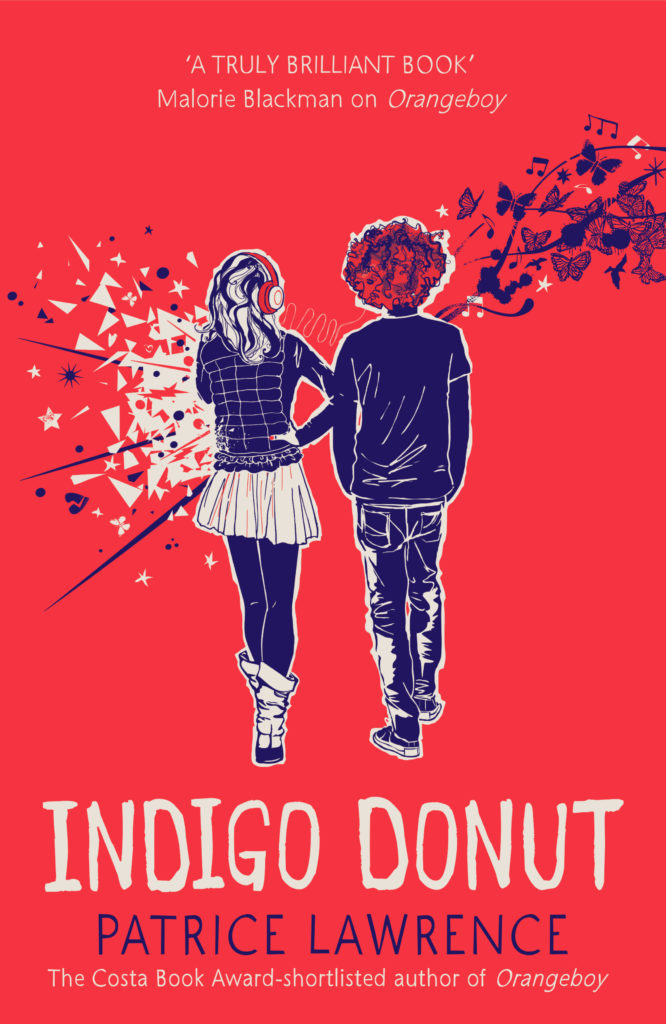 Gorgeous, vibrant, and intriguing.
We certainly can't wait to read it!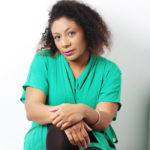 Patrice Lawrence was born in Brighton and brought up in an Italian-Trinidadian household in Mid Sussex. She found her way to east London in the '90s and lives there with a partner, a teenager and a cat called Stormageddon. She has been writing for as long as she has been reading. She loves crime fiction, sci-fi and trying to grow things. Her ideal mixtape includes drum 'n' bass, Bruce Springsteen and Studio Ghibli soundtracks. Music can't help creeping into her books.
For more news about Indigo Donut, follow @LawrencePatrice & @BooksWithBiteUK