Today on MuggleNet, we are delighted to be joined by British debut novelist London Shah to reveal the stunning cover of her young adult sci-fi The Light at the Bottom of the World, coming Fall 2019 from Disney-Hyperion.
Find London on Twitter at @London_Shah, on Instagram at @london.shah, and at www.londonshah.com.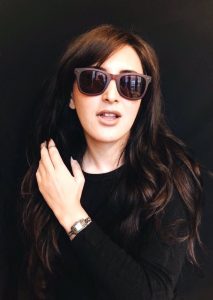 So, before we chat about the cover, can you tell us what The Light at the Bottom of the World is about?
Hi, everyone, and thank you so much for having me. I'm thrilled to be visiting MuggleNet and sharing my cover with you all! The Light at the Bottom of the World is about 16-year-old Leyla McQueen and her quest to find her missing father. The story opens in London on Christmas Day, in the year 2099—a time when the whole world is submerged a thousand feet beneath the ocean's surface.
Tell us a little more about your main character Leyla's background!
Leyla is a British Muslim of South Asian descent, and more specifically, she's Pathan, originating from Afghanistan—an identity we both share. I'm incredibly honored that Leyla will be the first British Muslim teen to lead in a science-fiction story and the first British Pathan main character in a science-fiction or fantasy novel. It's so important to me that marginalized children and teens see themselves in the books they read, that they experience those who mirror themselves partaking in epic adventures, going off on thrilling quests, and basically enjoying as much magic and agency as any other main character!
What can readers look forward to in The Light at the Bottom of the World?
Oh, gosh. If you have ever been fascinated by anything underwater, then this is the story for you. If you desire to escape for a while into the deepest depths, enjoy your mysteries, teen friendship, first love, thrilling underwater races and battles, submarines, precious puppies, exciting new technologies, if you're stirred by the juxtaposition of the old with the new, then take a deep breath and dive right in!
What are you hoping readers might take away from the story?
I hope readers enjoy their time in my world. I hope they love and champion my main character, Leyla McQueen; she's relentless in her pursuit of the truth, despite the adversities and inconceivable revelations she encounters along the way. If readers come away thinking it might be cool to live deep down on the seabed, despite all the perils of being submerged a thousand feet below the surface like that, then I'd feel all my efforts worldbuilding paid off beautifully. Hopefully the themes, especially that of the stifling consequences of extreme nostalgia, give readers pause for thought. If they enjoy going on this epic adventure with Leyla and come away truly feeling that no matter how difficult things might seem, there is always hope, then I couldn't ask for more.
What made you want to write this story in particular?
I've always loved the idea of living underwater. But instead of the fantasy route (mermaids, for example), I was drawn to an underwater world rooted in realism—specifically one grounded in the familiar and complex setting of urban life, with the recognizable old world still visibly present. For me, the underwater landscape is infinitely more surreal when it's as if the waters are here, in this world as we currently know it, as opposed to huge, watertight domes and remote settings. I wanted readers to still feel at home in the world I've created, thereby ensuring its more fantastical elements are really felt.
Who inspires you creatively?
Wow, so many, many creatives inspire me. Off the top of my head, because of my absolute love of contrasting aesthetics and the ever-so-slightly surreal, I love the work of authors such as Neil Gaiman, Victoria Schwab, and Laini Taylor. Films are an especially huge source of creative inspiration for me. I've loved watching them for as long as I can recall—the mere act of settling in to watch one is almost a romantic ritual for me. A few directors whose works inspire me endlessly are Danny Boyle, Baz Luhrmann, and Guillermo del Toro. For me, these authors and directors possess an intuition for the most perfectly juxtaposed creative elements, which makes their work fresh, arresting, and highly memorable.
Okay, so we're now onto the most exciting bit…. It's time for the cover reveal!
Yes, the cover! Both artist and designer have done a brilliant job. Mike Heath (@MagnusCreative) is a truly gifted artist whose works you can find here: magnuscreative.studio, and the incredibly talented designer Marci Senders (@marci_senders) leads Disney-Hyperion's own fabulous design team. I think they've done a rather stunning job. It's so utterly enchanting. I'd never, not in a million years, have envisioned the violet, and now I absolutely love it. And just look at London… my beloved underwater city! Mike has captured its aesthetic so perfectly; it might be futuristic and deep underwater, but it's home to Leyla and so many others. And the depth of the waters, the title placing—seriously, it's just a mesmerizing cover, and I'm truly proud to be sending my debut out into the world with it. I hope you all enjoy it!
Scroll down for the reveal of The Light at the Bottom of the World.
.
.
.
.
.
.
.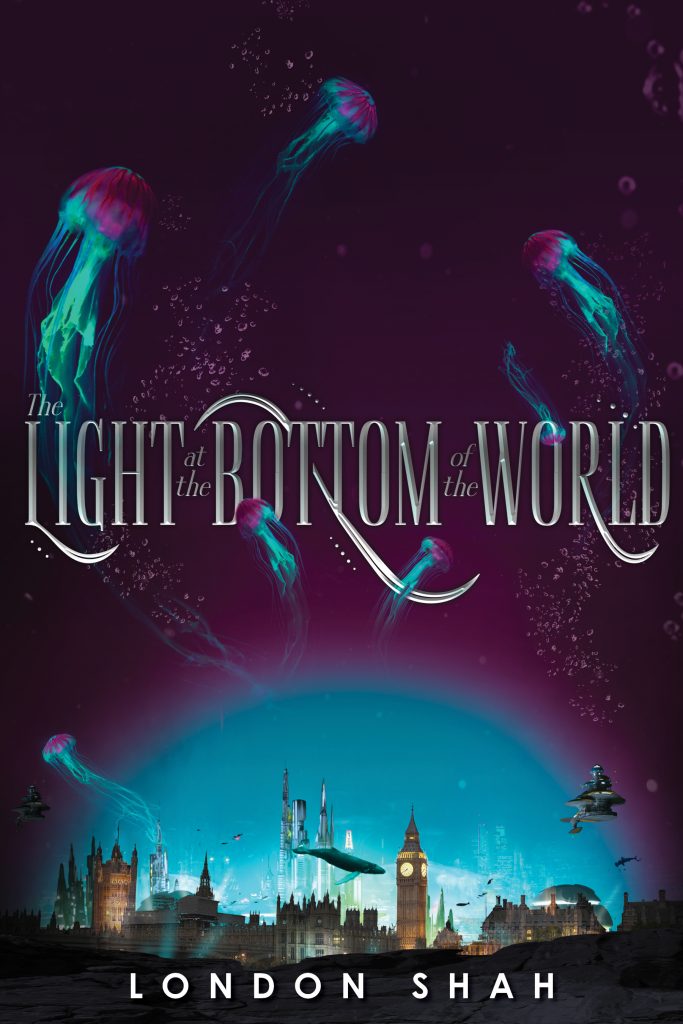 THE LIGHT AT THE BOTTOM OF THE WORLD
Hope had abandoned them to the wrath of all the waters.

At the end of the twenty-first century, the world has changed dramatically, but life continues one thousand feet below the ocean's surface. In Great Britain, sea creatures swim among the ruins of Big Ben and the Tower of London, and citizens waver between fear and hope; fear of what lurks in the abyss, and hope that humanity will soon discover a way to reclaim the planet.

Meanwhile, sixteen-year-old Leyla McQueen has her own problems to deal with. Her father's been arrested, accused of taking advantage of victims of the Seasickness—a debilitating malaise that consumes people, often claiming their lives. But Leyla knows he's innocent, and all she's interested in is getting him back so that their lives can return to normal.

When she's picked to race in the action-packed London Submersible Marathon, Leyla gets the chance to secure his freedom; the Prime Minister promises the champion whatever their heart desires. The race takes an unexpected turn, though, and presents her with an opportunity she never wanted: Leyla must venture outside of London for the first time in her life, to find and rescue her father herself.

Now, she'll have to brave the unfathomable waters and defy a corrupt government determined to keep its secrets, all the while dealing with a secretive, hotheaded companion she never asked for in the first place. As she discovers a world drowning in lies, how much longer can Leyla hold out hope for the truth? If she fails, or falls prey to her own fears, she risks capture—or worse. And her father might be lost forever.
#LightTheAbyss #TheresAlwaysHope #TheLightAtTheBottomOfTheWorld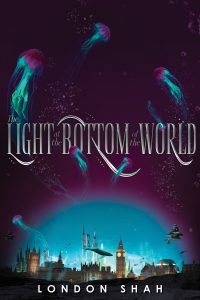 THE LIGHT AT THE BOTTOM OF THE WORLD IS NOW AVAILABLE FOR PREORDER!
Add The Light At The Bottom of the World on GoodReads: