We here at MuggleNet are big fans of Robert Beatty's Serafina series, which follows the escapades of a young girl who lives on the grounds of Biltmore Estate. Mystery, magic, adventure – what more could a reader want?! If you can't get to Hogwarts, the elegance of Biltmore is a pretty good substitute. The first two books in the series, Serafina and the Black Cloak and Serafina and the Twisted Staff, are already out. Today we're celebrating the release of the latest book in the series, Serafina and the Splintered Heart, out July 4.
Here's a synopsis of Serafina and the Splintered Heart:
Something has happened to Serafina. She has awoken into darkness, scarred from a terrible battle, only to find that life at her home, the historic Biltmore Estate, has changed in unimaginable ways. Old friends do unthinkable things and enemies are all around. A mysterious threat moves towards Biltmore, bringing with it violent storms and flooding that stands to uproot everything in its path. Serafina must uncover the truth about what has happened to her, and find a way to harness her strange new powers before it's too late.
In anticipation of the book's release, we had the chance to ask author Robert Beatty a few questions about the series. If you haven't read the books yet, this interview is SPOILER FREE, so read on to get a taste of Serafina's world!
***
Serafina's adventures take place at the majestic historic home Biltmore in North Carolina. Do you have any favorite parts of the house or a favorite memory from visiting Biltmore?
My family and I live very close to Biltmore, and we visit there often. It's a place filled with history, beauty, and a sense of mystery. We enjoy exploring its rooms and corridors and envisioning all the stories – both realistic and imaginative – that could take place there.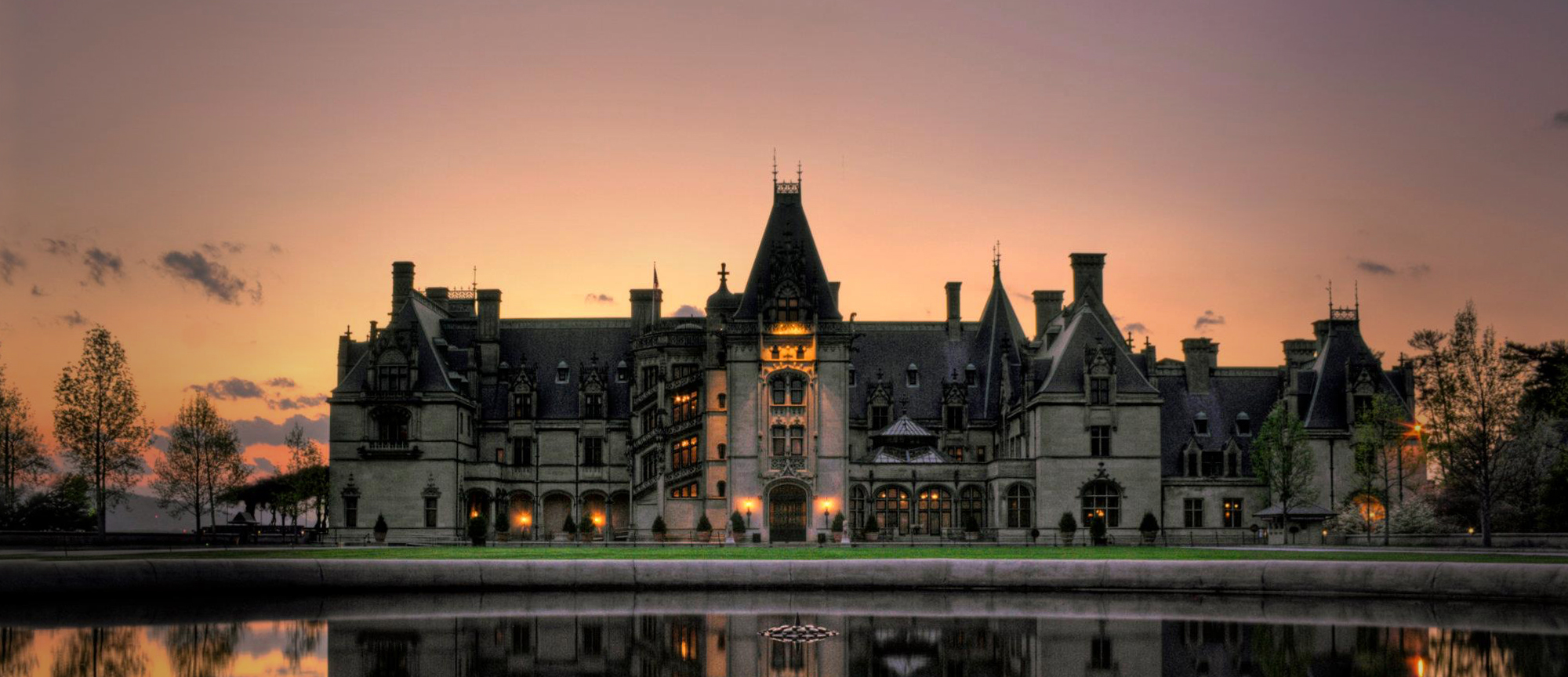 One of my favorite memories of visiting the house came right after the success of the first Serafina book, when descendants of the Vanderbilt family – the builders of Biltmore – invited me for a personal tour. They took me into hidden-away parts of the house that I'd never been in before and showed me some fantastic things: tunnels deep underneath the house and up in the attic, and all sorts of awesome rooms and spaces. Many of those amazing settings I ended up including in the second book.
What's Serafina's "origin story"? When did she first pop into your head, and when did you know you had to write about her?
I'm the father of three girls, so I'm especially interested in strong, young female characters. I wanted to write a story that would engage them and keep them on the edge of their seats. Serafina is flawed and relatable, a bold and clever girl with a good heart. One minute she's innocent and frightened, and the next as fierce as can be. She possesses so many traits that young people, my daughters included, can relate to.
The character of Serafina is inspired by my middle daughter, Genevieve. When she was younger, she used to like to prowl around our house without being seen and try to sneak up on me in my office when I was writing.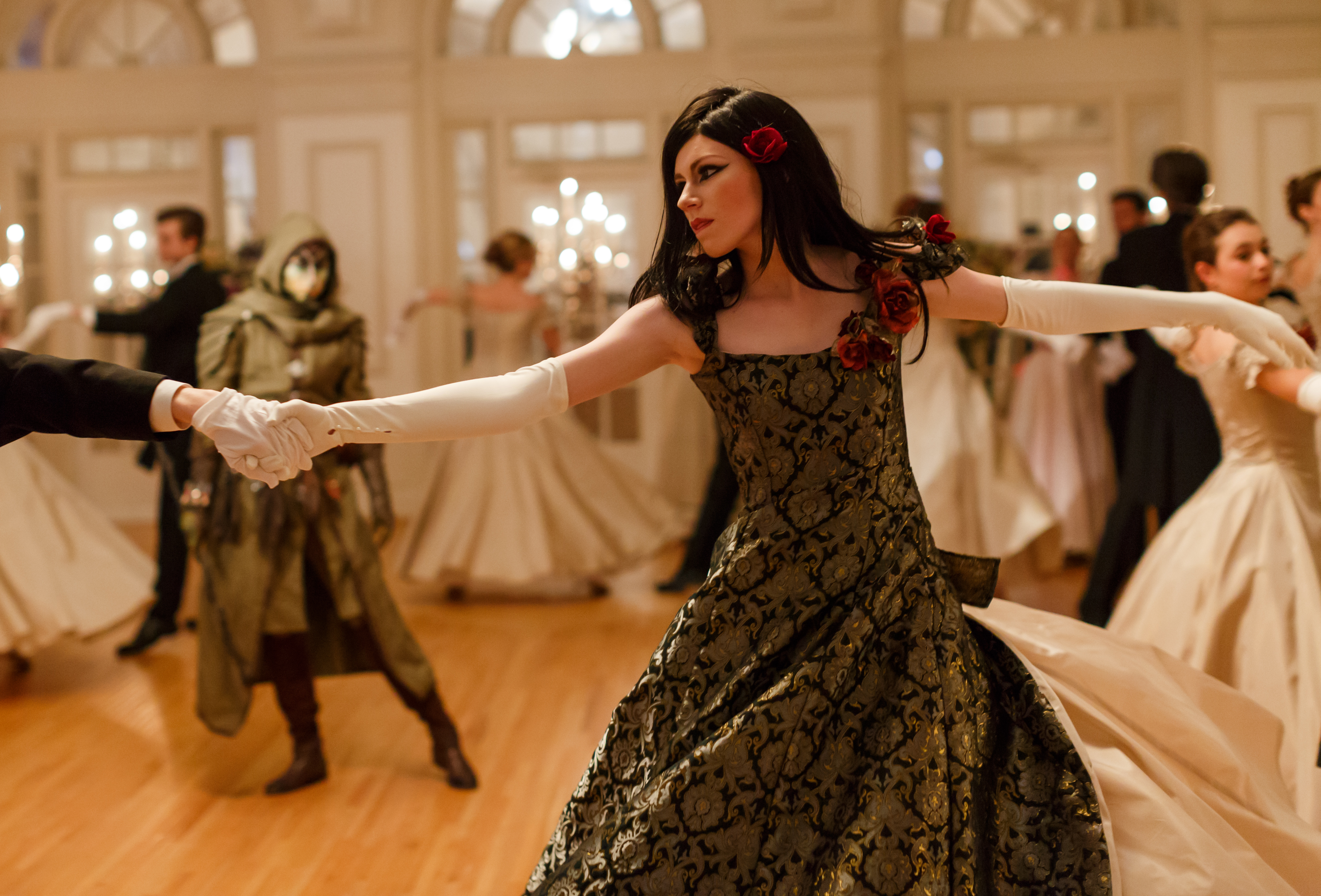 Your books incorporate folklore, magic, history, and more – an impressive blend! How much, if any, does research inform your writing?
My books are set in the opulence of the Gilded Age at Biltmore and the rugged beauty of the Blue Ridge Mountains of western North Carolina. Even though they are works of fiction, it is very important to me that I portray the setting, time period, historical details, and language as accurately as possible.
The books are filled with dialect, idioms, and colorful words like "haint," "catamount," and "pudden-headed" that were common to the era and Southern Appalachia. The books also include rich details about Biltmore, its residents and visitors, and the magical natural world of the region. To make sure I'm getting it all right, I do quite a bit of research and I consult with linguists, historians, and folklorists familiar with the region toward the end of the 19th century.
Of course, I also use my imagination and some creative license where I need to for the sake of the story!
What are some of your favorite childhood books? What are some of the best books you've read?
When I was a child, I was an avid reader. I especially loved medieval fantasy stories and authors like J.R.R. Tolkien and C.S. Lewis. The Book of Merlyn and The Once and Future King by T.H. White were some of my favorites.
Over the years, I've enjoyed reading Jane Austen, Ernest Hemingway, and Charles Dickens, and the spooky and strange short stories of Edgar Allan Poe ("The Raven," "The Tell-Tale Heart," "The Cask of Amontillado") and Ambrose Bierce ("An Occurrence at Owl Creek Bridge").
This is Serafina's third adventure. Can we expect more of her in the future? Are you currently working on any other projects?
My new book, Serafina and the Splintered Heart, is set for nationwide release on July 4. It's the third title in the series, but it won't be the last adventures for Serafina. You'll see more of her in the future.
Up next for me is a new middle-grade duology about a 12-year-old forest spirit named Willa. The first book, Willa of the Wood, will publish in Summer 2018, with the second to follow in 2019.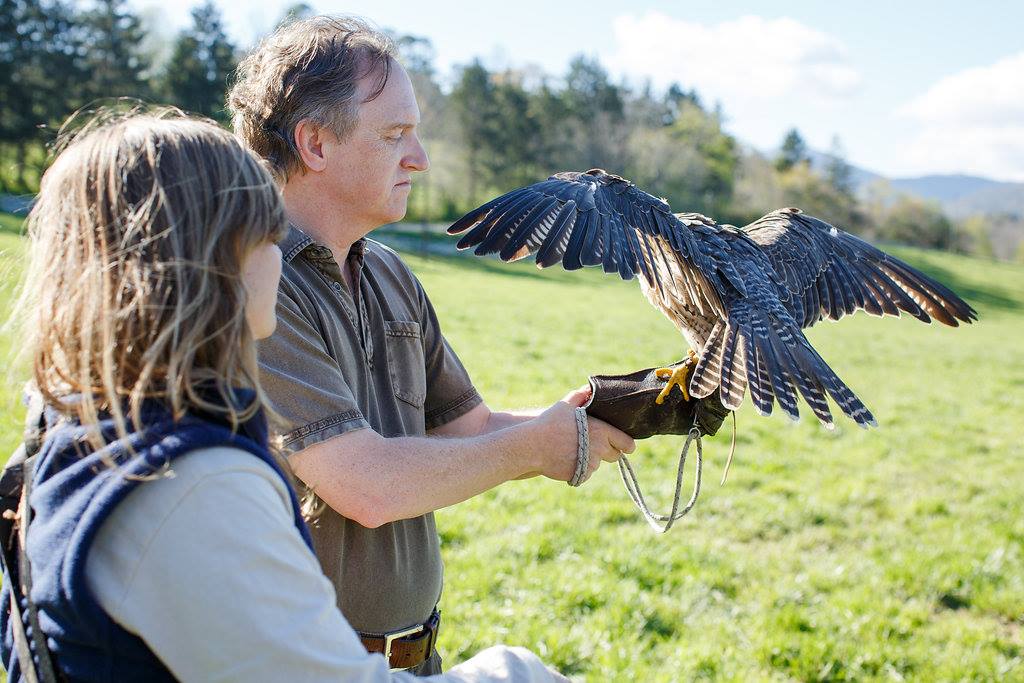 Intrigued? Be sure to check out the rest of the stops on the Serafina and the Splintered Heart blog tour!
Monday, June 26: Mundie Kids, Review
Tuesday, June 27: MuggleNet, Interview
Wednesday, June 28: Fiktshun, Review
Thursday, June 29: YA Books Central, Top Five Reasons Why I Wrote the Serafina Series
Friday, June 30: Lille Punkin', Spotlight and Giveaway
Monday, July 3: YA Books Central, Trailer Spotlight and Giveaway Post
Tuesday, July 4: Page Turner's Blog, Playlist Post
Wednesday, July 5: I'm Shelf-ish, Spotlight and Giveaway
Thursday, July 6: Novel Novice, Top Five Writing Tips from Robert Beatty
Friday, July 7: Fire and Ice, Spotlight and Giveaway