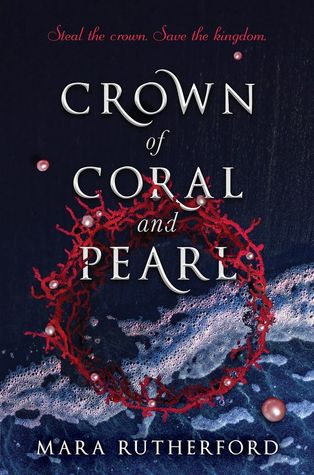 For generations, the princes of Ilara have married the most beautiful maidens from the ocean village of Varenia. But though every girl longs to be chosen as the next princess, the cost of becoming royalty is higher than any of them could ever imagine.
If you're looking for a new YA fantasy with a riveting plot to dive into, look no further.
On the outside, this book looks fascinating. With a tagline like "Steal the crown. Save the kingdom," who wouldn't be intrigued? Yet despite appearing to be a fast-paced fantasy, this book is anything but. But this is a good thing: It's a slower exploration of the relationships between our main characters, Nor, Zadie, and Sami, and how they ebb and flow. By the end, the plot picked up, and because we had this slower build-up, it was all the more enjoyable. The plot isn't unexpected, but it definitely held my attention, and this is super impressive for a ~450-page book.
However, the book still had its flaws. The romance was uninteresting and kept the reader away from the more captivating plot, which I believe was a mistake. Not every fantasy book needs a romance, and this book is evidence of that. I wish Rutherford had hinted at the romance earlier in the book because I was left waiting for the relationship to build until the very end – which was disappointing. There was a serious lack of chemistry between the love interest and our main character.
However, the writing shined in other parts: In particular, I thought the worldbuilding was well done. I also enjoyed the other relationships portrayed within the book: specifically the one between the twins. As an only child, I've always been fascinated by the connection (or lack thereof) that twins have. I would have dedicated the time spent on the romance (which was insta-love at best) on this connection.
All in all, I'm intrigued enough to pick up the sequel. Characters like Ceren were particularly compelling, which leads me to believe that Rutherford is capable of building her current cast of characters into more complex ones, and I'd like to see where Nor goes. Also, it's refreshing to read about a bond of sisterhood after so many books featuring girls tearing one another down. After all, in the words of Taylor Swift… we all got crowns (and corals, and pearls).
Crown of Coral and Pearl is out now! You can get your copy here.
A copy of this book was provided by the publisher, Inkyard Press, for review.