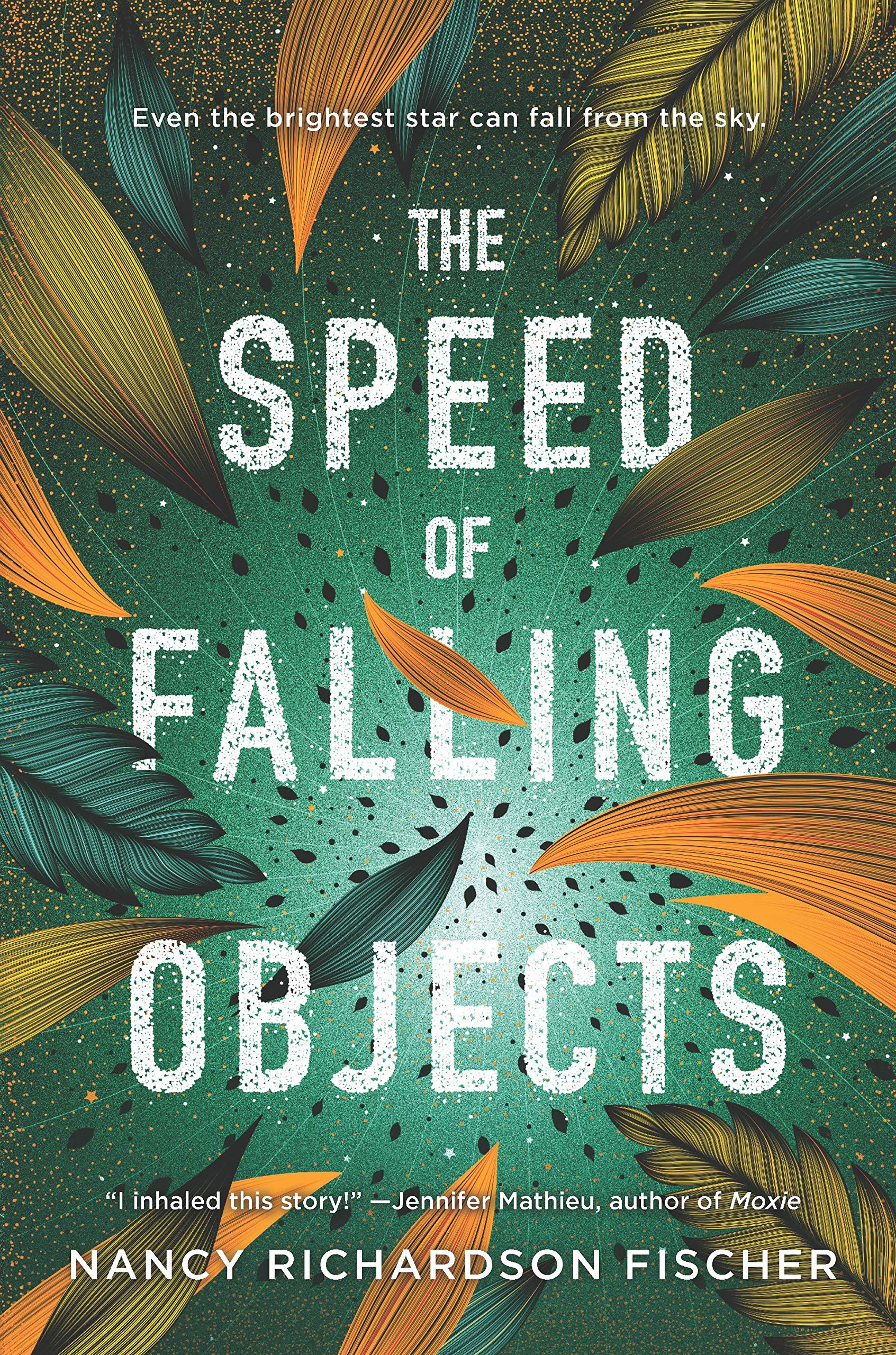 Danger "Danny" Warren lives a carefully calculated life. She has to, with only one good eye left and the reality of seeing two-dimensionally in a three-dimensional world. Her mother, Samantha, is a no-nonsense nurse who has taught Danny all about the realities of life and death. Her father, Cougar, hosts a popular survival show where he faces life and death every day.
Danny watched her father's show religiously, hanging on to every detail as her only means of spending time with him. But she had no idea that a trip to the Amazon to film an episode with him would catapult her into the gritty, harsh realities of being lost in the rainforest. But one flight through a storm changes everything.
The Speed of Falling Objects follows Danny and the crew of Cougar's show as they try to navigate their way through the rainforest after crash-landing and throwing the entire production out the window. Facing dangers beyond anything she's ever seen off-screen, Danny strives to prove herself to her father and his crew – including teen celebrity Gus Price. But as their journey takes them on unexpected twists and turns, she begins to learn that she doesn't have to prove anything to anyone – she just has to prove it to herself.
As a mother of a strong-willed daughter, I am always on the lookout for literature with badass female leads, both for myself and for my daughter's eventual reading needs. At first, I was unsure that Danny would fit into this category. But after following her journey through the rainforest, and the journey she takes to find her true self, I cannot wait to share this book with my daughter when she's older. Or with my friends. Or really with anyone.
TSOFO is an adventure from start to finish. There's humor, there's fear, and there's loss. There's even just enough of a fuzzy side to the story to bring the reality of being a teenager back into the reader's mind. I read the first 100 pages or so in one sitting and then the rest of the book in one night a week later. I couldn't put it down.
I felt like I was actually in the rainforest with Danny. Nancy Richardson Fischer does a phenomenal job of transporting the reader straight into the story. I could smell the smells, I could feel the creepy-crawling of the creepy-crawlers. I was afraid. I was hopeful. I was so full as a reader.
This is definitely one of those books that take the reader on an adventure without having to even leave their couch.
I would recommend this book to anyone looking for a thrilling coming-of-age story with a badass female hero.
A copy of this book was provided by the publisher, Inkyard Press, for review.
This review originally appeared on Renae McBrian Books.