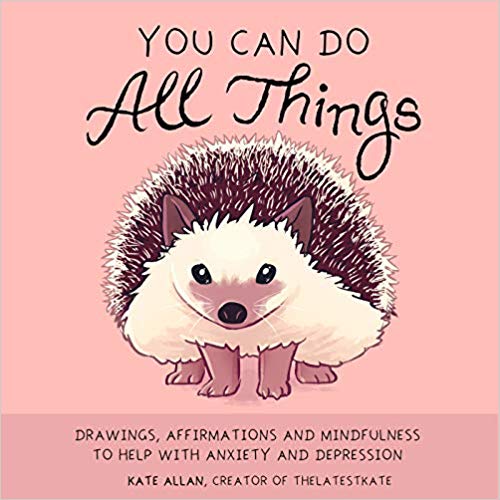 After reviewing one of Kate Allan's previous books, I became an instant fan of her work. I followed her on Instagram, I became a patron on her Patreon, and I started sending screenshots of her work to my friends. So it seemed only right that I jump at the chance to review You Can Do All Things.
This book is full of adorable drawings of cute animals, but it's the quotes that accompany them that really leave their mark. These drawings take tough topics, like anxiety, depression, self-worth, and so much more, and make them easier to approach. Along with quotes, mantras, and daily reminders that you will make it through your day, Allan includes guides on how to tackle your struggles in a gentle way while helping you realize that you are strong and you can do all things.
The topics are sectioned off nicely so you can find exactly what you're looking for, but skipping around and taking in a little positivity on the way isn't such a bad idea either!
This book is great for me, as I struggle with many mental health issues. If I'm feeling overwhelmed, I'll turn to the correct section and find an image or quote that stands out to me and just give myself a moment to chill. I've also started sending my best friend a text every morning with a quick shot of an image from the book that I feel she might need to get her through whatever I know is coming her way.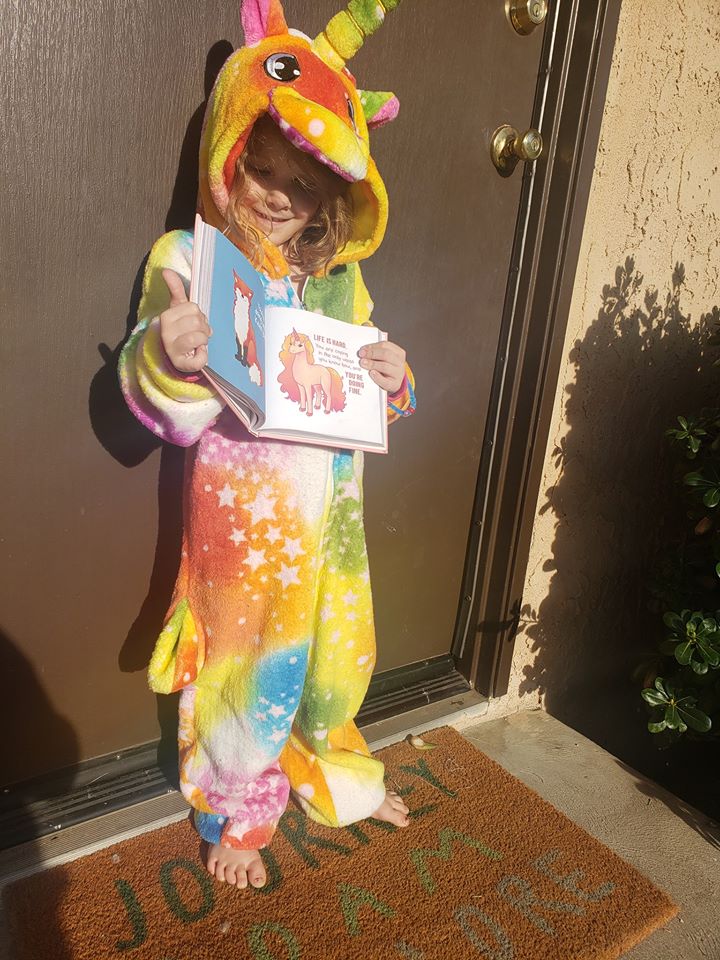 However, aside from all of these great things, I think my favorite reaction to this book has been my four-year-old daughter's. She can't read yet, but she is drawn to these whimsical animals with vibrant colors. She'll bring the book to me, sit in my lap, and ask me to read a few favorites – specifically the unicorns and ferrets. While she's studying the pictures, I am reading words of positivity and strength, and she is just absorbing it. And I think that's really special.
You Can Do All Things is a great compact book that can be carried around in your bag, placed on your desk at work, or kept at your bedside for a quick pick-me-up. I would recommend it to readers who enjoy inspirational art and gentle guidance.
A copy of this book was provided by the publisher, Mango Media, for review.