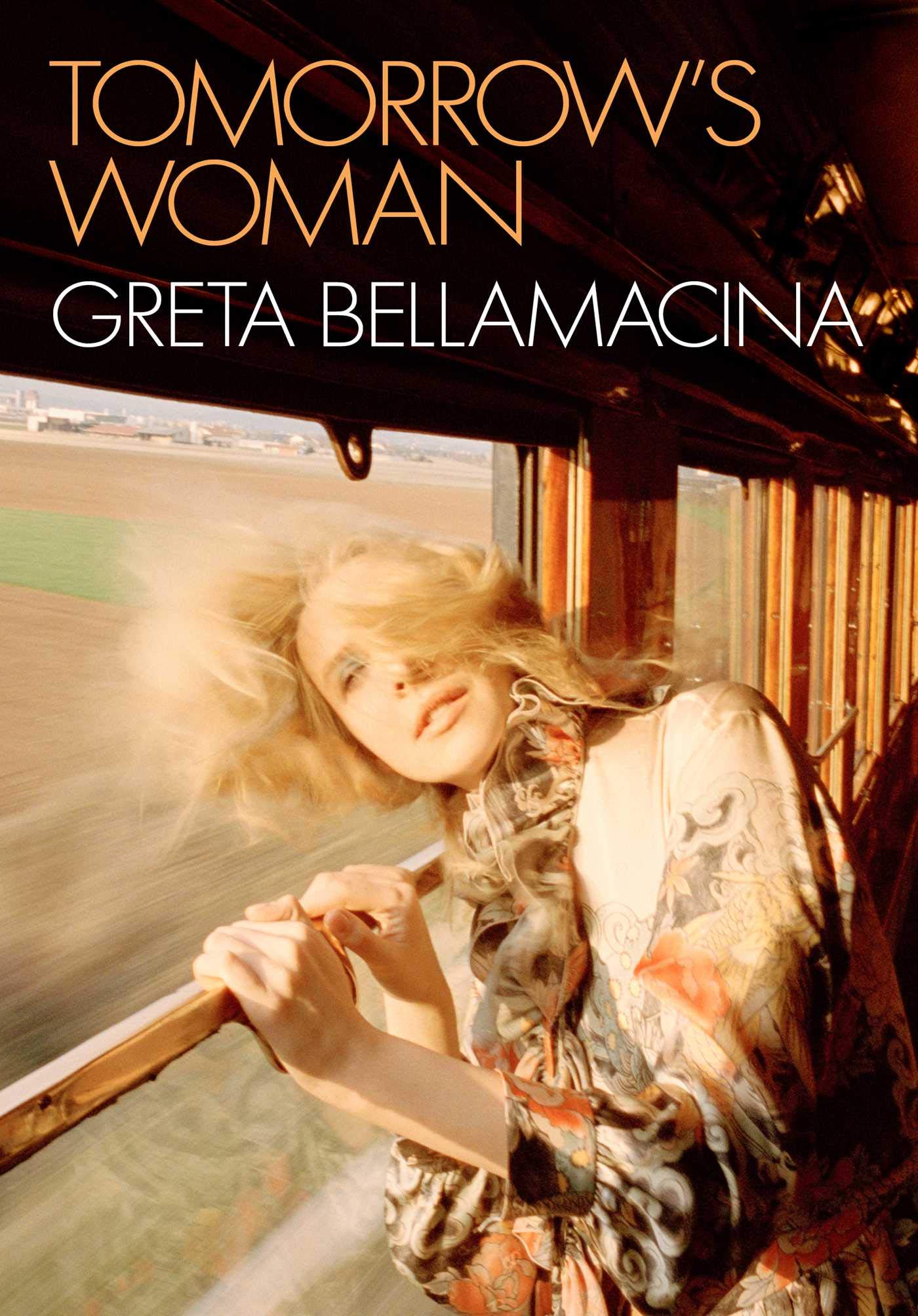 At age 13, Greta Bellamacina made her acting debut as a Slytherin student in the film adaptation of Harry Potter and the Goblet of Fire. Since her days at Hogwarts, Bellamacina added filmmaking, modeling, and notably, poetry to her artistic portfolio. Now, she has released a volume of poetry called Tomorrow's Woman, her first worldwide release.
Tomorrow's Woman is a deeply personal collection that blends the styles of stream-of-conscious French surrealism and nature-fixated British romanticism. Bellamacina includes four chapters on an exploration of what it feels like to be a woman. Her poetry speaks of ancient, natural magic in the human experience that exists even in a society that increasingly rejects the natural world for "electrical shelters." I was enchanted by her poetic imagery. Her phrases were like meditations for me.
As highlighted in the forward by her husband, Robert Montgomery, Bellamacina's poems read like they have been loosely translated into English from another language. This serves as an homage to surrealist poets and inspires imagination (these poems are like magic spells; each poem blends together seamlessly in this collection) so much so that I felt transported into another world. For example, in Bellamacina's poetic world, inanimate objects are alive and humans take on characteristics of inanimate objects. The North Star has secrets, pipes are faithless, human hearts are run by "factory villain(s) / pulling on a string."
Though imaginative, Bellamacina's poetic world resembles ours, sometimes in surprising ways. "Whale Nation in a Plastic Bag" depicts the sacred birds and oceans of previous poems, now filled with plastic and "broken dreams." She entertained my daydreams in idyllic love poems and then snapped me back into painful reality. Her poems about the fraught relationship between humanity and nature speak of a longing for reconnection, the same longing that keeps bringing humans back to old forms of poetry, like British romanticism, which worships the natural world. "Whale Nation in a Plastic Bag" concludes, "And you have to praise it anyway / cos it breaks you in two."
Using religious images and the personification of nature, Bellamacina expresses a divine sense of love for women – a love that is "the last shock against death." She devotes a chapter to the experience of pregnancy and the profound connection between mother and child, between humanity and creation. Images of water, lakes, pouring, and clear blue flow as she counts the weeks of her pregnancy. As a new mother, she honors the generations of mothers before her.
The theme of female interconnectedness extends throughout Tomorrow's Woman. Women are highlighted as instrumental to the past, present, and future in these poems, which depict the beauty and suffering that seemingly come along with femininity. For example, she tackles period poverty in her poem "Whole World on Your Hips," which resists the objectification of women and affirms the challenges of having a monthly period.
Although I enjoyed the collection as a whole, a few things bothered me about Tomorrow's Woman. It felt as though Bellamacina framed some poems to capture personal experiences and other poems to speak for the essence of all women. However, these more "universally speaking" poems seemed to prioritize cisgender women – or women whose gender identity aligns with the sex they were assigned at birth. Not all women get periods or give birth, which are common themes in Tomorrow's Woman. It was troubling to see her usage of a slur towards Romani people in her poem "17 Weeks." However, her depiction of "tomorrow's woman" who embraces difference would see these problems as stepping stones toward future enlightenment.
My favorite poem in Tomorrow's Woman is "Church: Poem to Ginsberg on His Birthday." Using references to beat poet Alan Ginsberg's life and writings, Bellamacina calls for finding holiness in common, day-to-day experiences. Similar to the tenets of yoga and meditation, "Church" calls for presence and relishing in life's experiences. This connectedness with life is beautifully illustrated in Bellamacina's art.
If you're a poetry enthusiast or want to read a modern take on classic romanticism and surrealism, Tomorrow's Woman is worth reading. You can get your copy here in paperback, e-book, or audiobook format.
A copy of this book was provided by the publisher, Andrews McMeel Publishing, for review.