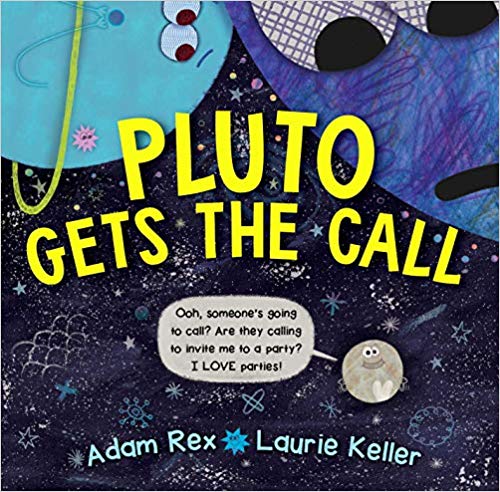 Where were you when you learned that Pluto's status had been downgraded and it was no longer considered a planet? You might not remember, but Pluto sure does…
In Adam Rex's Pluto Gets the Call, young readers are taken on a hilarious journey through the solar system. Their tour guide? Pluto, who has just received a call informing him that he is no longer a planet. Along the way, Pluto introduces readers to each of the planets and part of the solar system in such a fun way that readers won't even realize they're learning while they're laughing along.
My oldest child is going through a space phase right now, and he loves this book. He laughs his way through it every time, and I know he's learning along the way. The information mixes well with the jokes, and the illustrations by Laurie Keller wrap it together perfectly!
One thing I really like about this book is that, while it is one goofy science lesson, it also teaches a lesson in dealing with disappointment and shows a healthy way of remembering the good times you had and then learning to move on.
I would recommend this book as a regular part of parents' bedtime story rotations or in classrooms as part of the space curriculum. Parents, kiddos, and teachers can all enjoy this book and learn something along the way.
A copy of this book was provided by the publisher, Simon & Schuster, for review.