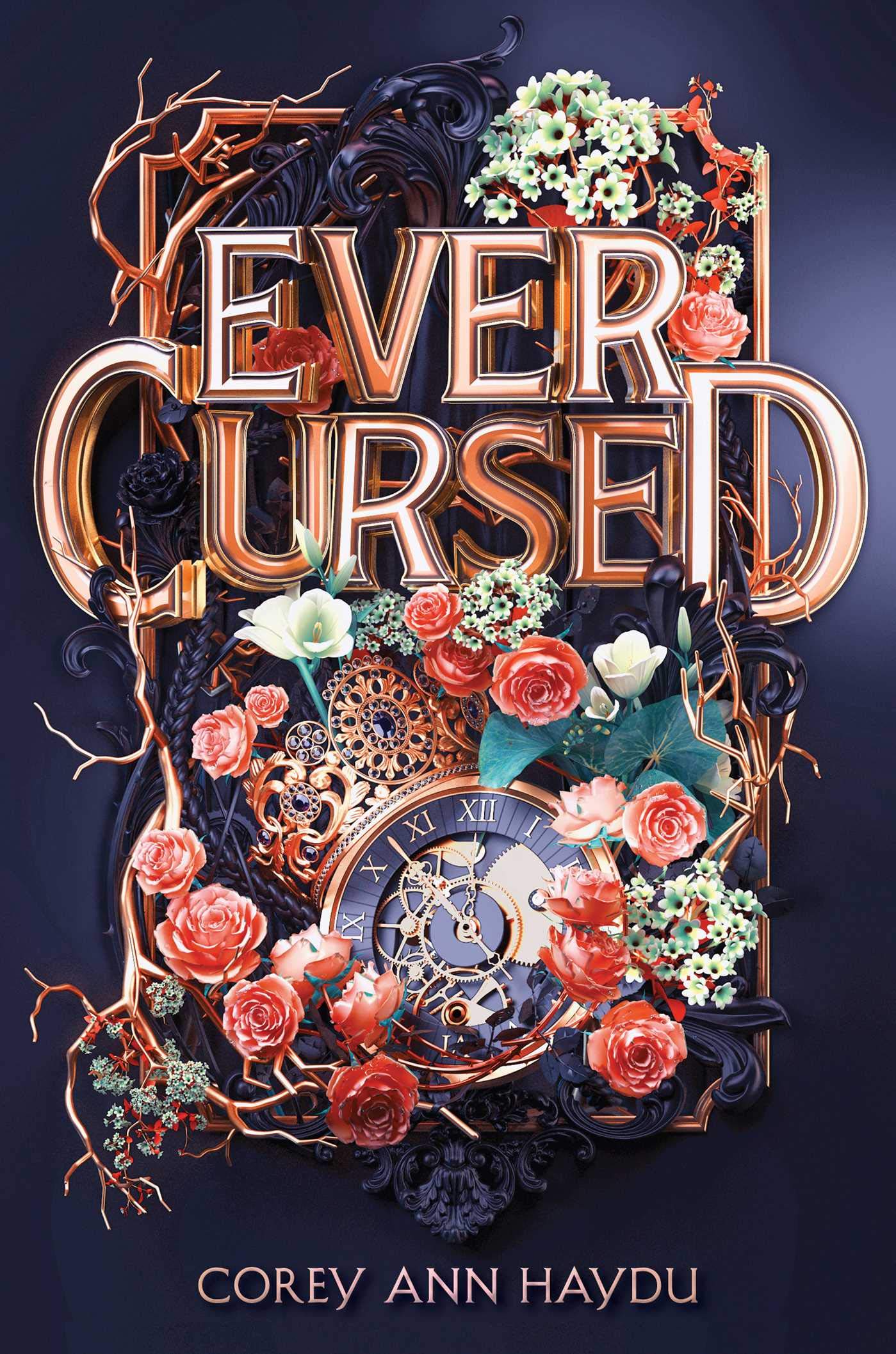 Ever Cursed, by Corey Ann Haydu, is about the kingdom of Ever, which has been cursed by a witch (get the title?). For five years, the queen and her daughters have been under a spell – the queen frozen in a glass box and the daughters each suffering from a unique curse starting when they turn 13. The eldest daughter, Jane, can't eat anything, tortured by the lavish meals in the palace. When the youngest daughter turns 13, the girls are visited by the witch who placed the curse, Reagan. She tells them how they can stop the curse from turning True, which will happen on Reagan's 18th birthday. If they can't stop the curse, they will be cursed forever, and for Jane, this means dying of starvation.
This book is told from both Reagan's and Jane's points of view. Haydu begins the book with a trigger warning due to the depiction of an eating disorder and references to sexual assault. I would call this book a tough read. The girls are on a desperate quest, and the patriarchy of the kingdom is designed to bring them down. (One particularly difficult scene for me was when the girls are groped and harassed by the men of the kingdom. Like, a lot of men.) As they try to break the curse, they learn more about Ever and its terrible history. The witches and women of the kingdom have been silenced and marginalized. They've been abused and mistreated.
I appreciate a YA fantasy book attempting to address these serious issues, but Ever Cursed was difficult to get through. It's bleak, and the characters don't really inspire you to root for them. Haydu relies heavily on narration and inner thoughts, which ended up feeling very repetitive. I often couldn't tell when I'd switched from Jane's POV to Reagan's because they both felt like incomplete characters. I will say that I did really appreciate the metaphors in this book, which highlighted the themes of freedom and finding strength in yourself and others.
Because I struggled to get through this one, I wanted to see how other people felt about it. I scoured Goodreads for reviews and found that some people did agree with me. They also found it difficult to get through and challenging to connect with the characters.
But some people found this book extremely powerful. They appreciated the honesty and how the book made them think. Many of them called the book important, and I'd hate to let my opinion stop anyone from reading. If you're ready for challenging and important topics and themes, check out Ever Cursed. Also, look at that gorgeous cover!
A copy of this book was provided by the publisher, Simon Pulse, for review.