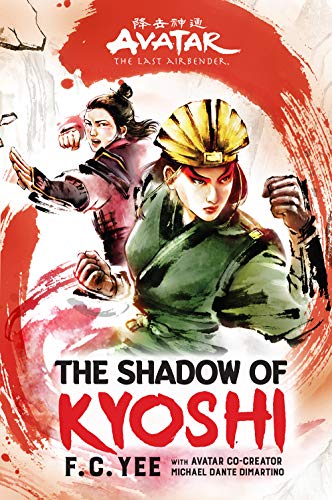 If, like me, you are a big fan of the Avatar: The Last Airbender series, the name Kyoshi and general aspects of her story are not unknown to you. So when the opportunity to review this novel came up, I immediately jumped at the chance to read it.
The Shadow of Kyoshi, by F.C. Yee, was written in consultation with Michael Dante DiMartino, the cocreator, executive producer, and story editor of the animated TV series Avatar: The Last Airbender and The Legend of Korra. This is the sequel to the novel The Rise of Kyoshi and takes place around 396 years before Aang's timeline.
The first important detail about this novel is that you need to read the first one to properly understand and enjoy it. The story jumps right into action the moment you open the book, so if you haven't been able to read the first novel, I definitely recommend doing that first.
I will do my best not to give out any spoilers, but in this second book, Kyoshi´s place as the true Avatar has finally been established, but at a great cost. Without her mentors, our main character travels through the Four Nations, fighting to keep the peace. But while her reputation as a great and powerful Avatar increases, a great threat from the Spirit World arises. To fight against this new enemy, Kyoshi, Rangi, and their allies will have to unite forces before the Four Nations are irreversibly destroyed.
In this second installment, we can appreciate a great character development for Kyoshi, from her humble origins in the Earth Kingdom, and see her raise as the true Avatar. Once I started reading, I was entranced by the story and couldn't let it go.
Thanks to Avatar and The Legend of Korra, we already knew that Kyoshi went into history as one of the most powerful and respected Avatars, but to read about how she became this figure of justice and power is extraordinary.
A copy of this book was provided by the publisher, Abrams, for review.
Buy on Bookshop.org
Buy on Amazon