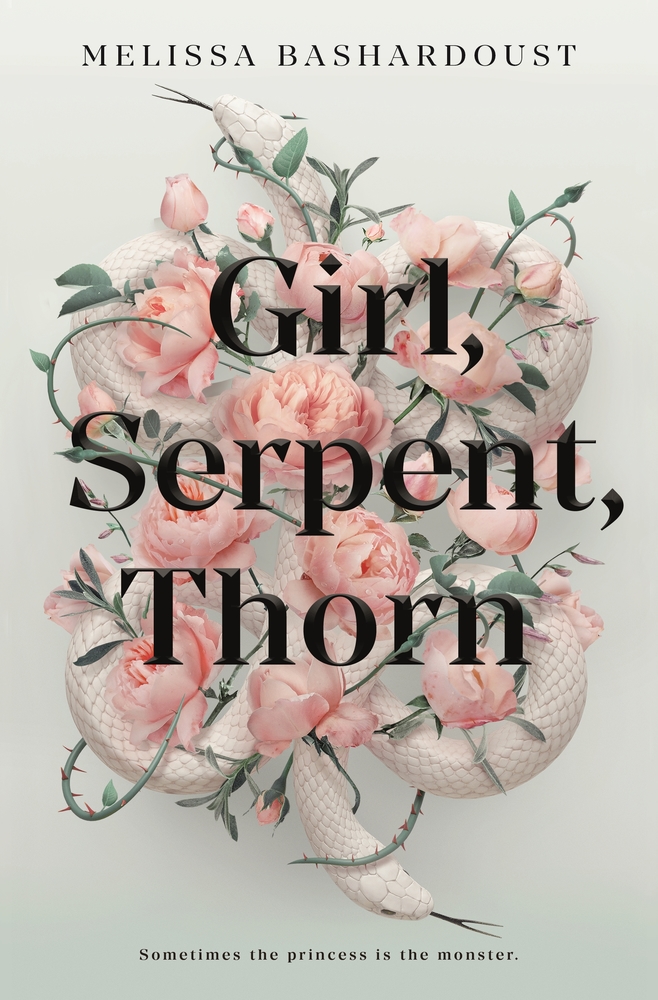 "She had read enough stories to know that the princess and the monster were never the same."
Girl, Serpent, Thorn, by Melissa Bashardoust, is an exciting new fantasy novel. For as long as she can remember, Soraya has been cursed by a div, who is described in the books as a demon, and is therefore poisonous to anyone who touches her skin. She is a princess with a twin brother, Sorush, who is the current leader of Golvahar. All Soraya wants is to be free of her curse and escape the loneliness that she feels. When she discovers that a female div has been captured and meets a new guard named Azad, she starts to work toward ending her curse. However, things prove to be more complicated than they appear; Soraya begins to question whom she can trust and must choose between betraying her family and helping herself.
I had high expectations for Girl, Serpent, Thorn, and this book exceeded them. Inspired by fairy tales, Persian folklore, and Persian mythology, it is a fresh, original take on YA fantasy. Additionally, although it may not seem like it at first, this is an LGBT+ book as well as being a wonderful fantasy novel. While the story focuses mainly on Soraya's choices, her continual realizations about the truth of her history, and her evolution, rather than on romance, I loved how naturally and beautifully the romantic elements progressed. It makes me so happy to see such a realistically developed relationship that also happens to be LGBT+.
Another great part of this book is the unpredictable plot twists. Just when I thought I knew what was coming, the plot twists would appear and keep me on my toes. The rich worldbuilding and well-thought-out history captivated me, along with the lyrical writing style. I enjoyed learning about the different types of divs and how such things came to be in the divs' and Soraya's societies. The characters are complex and dynamic, sometimes leaving the reader unsure whom to trust or agree with.
Overall, Girl, Serpent, Thorn is a stunning and original LGBT+ fantasy that filled my heart with joy.