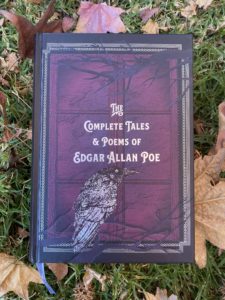 If you are a fan of Edgar Allan Poe's works, or if you're a lover of all things Gothic and macabre, you are going to love the Rock Point Timeless Classics edition of The Complete Tales & Poems of Edgar Allan Poe. This gorgeous edition features every known tale published by Poe, including over 125 short stories and poems and his only published full-length novel, The Narrative of A. Gordon Pym. The elegantly embossed cover features the ever-symbolic raven and an eerie, gnarled tree as beautiful as the work within, and the gray ribbon bookmark is perfect for holding my place.
This edition opens with an introduction from Daniel Stashower, which tells of Poe's writing career and touches on his personal life. It also features a pretty detailed timeline of Poe's life, including his childhood and educational history. I found this interesting because I'm currently elbows-deep in my family's history and it was interesting to see what Poe was doing while my great-great-greats were still alive.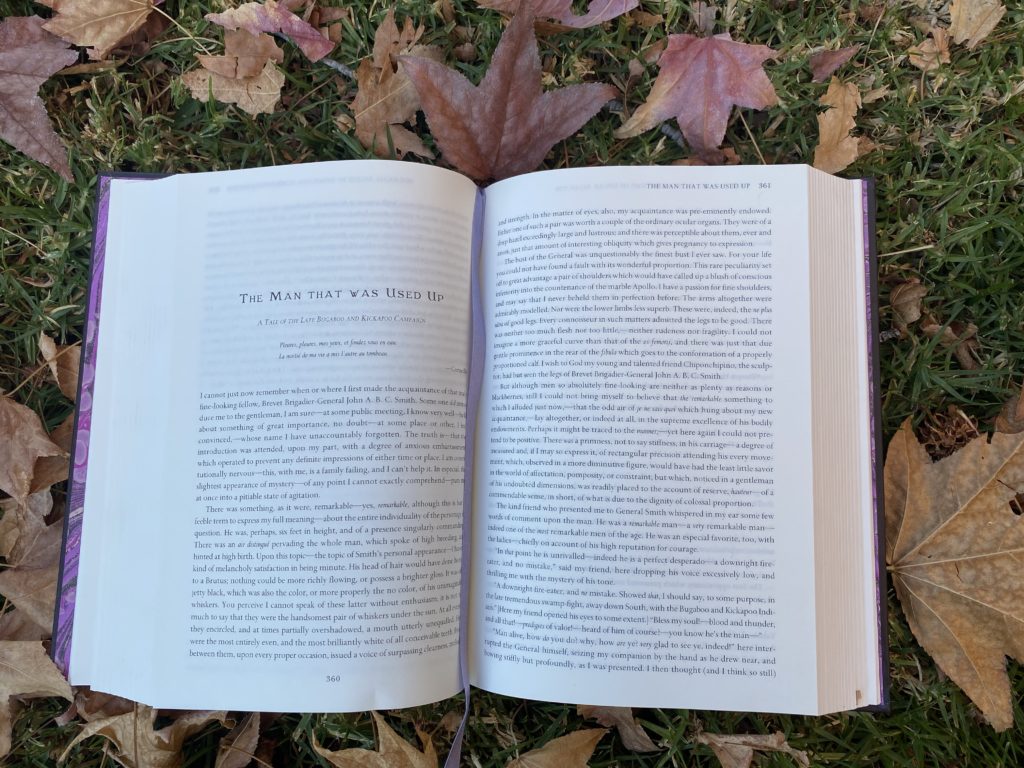 However, my favorite part of this book is the index. I am notoriously horrible at remembering the names of poems and short stories, but I often remember the first line – at least vaguely. This book contains a first-line index, which allows readers to quickly find a poem if they can't remember its title. This came in handy several times!
While classics are typically a "look-but-don't-touch" addition to my literary collection (I'm more of a fluffy YA pal as of late), Poe's work is something I'll devour again and again. It was quite the undertaking to read this entire book front to back (all 850+ pages!), but I rediscovered poems I'd forgotten about and even read a few I hadn't before.
Whether you're looking to add an elegant classic to your shelf or you're looking for that perfect gift for your morbidly bookish friend, you're going to want to get your hands on a copy of this Rock Point Classics Edition of Poe's work – and be sure to check out the other timeless classics they have in their collection.
A copy of this book was provided by the publisher, Rock Point, for review.