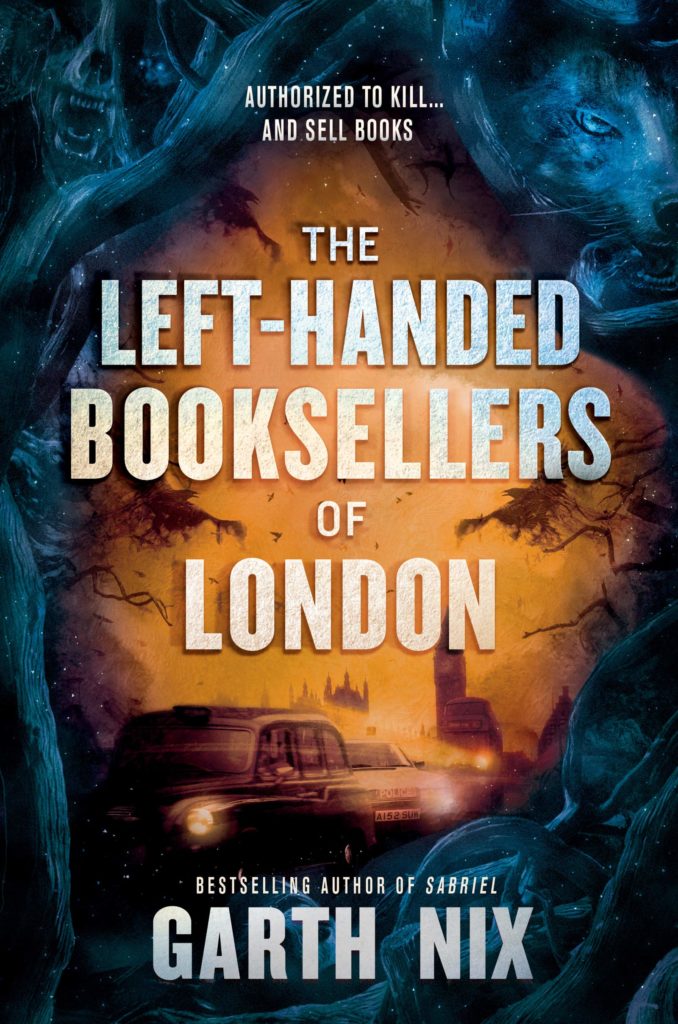 From the author of such classics as Sabriel, the Seventh Tower series, and The Keys to the Kingdom comes the newest release by Australian treasure Garth Nix. The Left-Handed Booksellers of London is a YA fantasy novel perfect for readers who love old magic systems, bookshops, and 10/10 outfit descriptions.
As someone who grew up reading Garth Nix, I hadn't read anything recent by him until I picked up this book. I follow the author on Twitter, and when he mentioned that his latest release was influenced by Susan Cooper's classic novel The Dark Is Rising, I couldn't get my hands on it fast enough.
Set in an alternate version of 1983 London, the story follows 18-year-old Susan, who arrives in London hoping to seek out the father she's never met. Susan immediately finds herself in a much more serious – not to mention strange – situation, when the man who is her only lead in her search dies at the hand of a young, flamboyant bookseller.
Now that I've read it, I have to say that I can absolutely see the touches of Cooper in this story, but The Left-Handed Booksellers of London is far from a children's novel, and it very much stands on its own.
From the moment I started reading, I couldn't put it down. Nix's characters are compelling and bring a breath of fresh air to a story that incorporates so many of the details I remember populating the stories of my childhood: old paths a person mustn't leave, ancient sticks that can be wielded against goblins, getting stuck out of time. Susan, the protagonist, is calm in the face of the unexpected, sure of herself, and undoubtedly cool in her overalls, the Clash T-shirt, and buzz cut. However, for me, it wasn't Susan who stole the show; it was the incurably flirtatious, whip-quick Merlin – the Left-Handed bookseller who is assigned to be Susan's guard.
Merlin is an absolute blast. He is outrageously vain, incredibly capable with both a gun and a sword, and obsessed with having the perfect outfit for the perfect occasion. The plaid-skirt-and-cap look he wears to tromp around the woods is particularly *chef's kiss*. But beyond his immediate charisma, both Susan and the reader soon fall in love with his heart-squeezing loyalty, his deep love for his job, and the solace he finds in a good story.
Outfits and Merlin aside, The Left-Handed Booksellers of London is the perfect blend of new and old – both in the tropes it pulls from and the worlds it inhabits. While it is categorized as young adult, I think this book falls perfectly into the age range that (unfortunately) never quite took off in publishing known as new adult. It's a little more mature in style and character than a lot of YA, but as the protagonist is 18, it doesn't quite fit into adult either.
Regardless of the intended audience, if you were a fan of Susan Cooper, Dianna Wynne Jones, Phillip Pullman, and Garth Nix himself growing up, you are guaranteed to love this book.