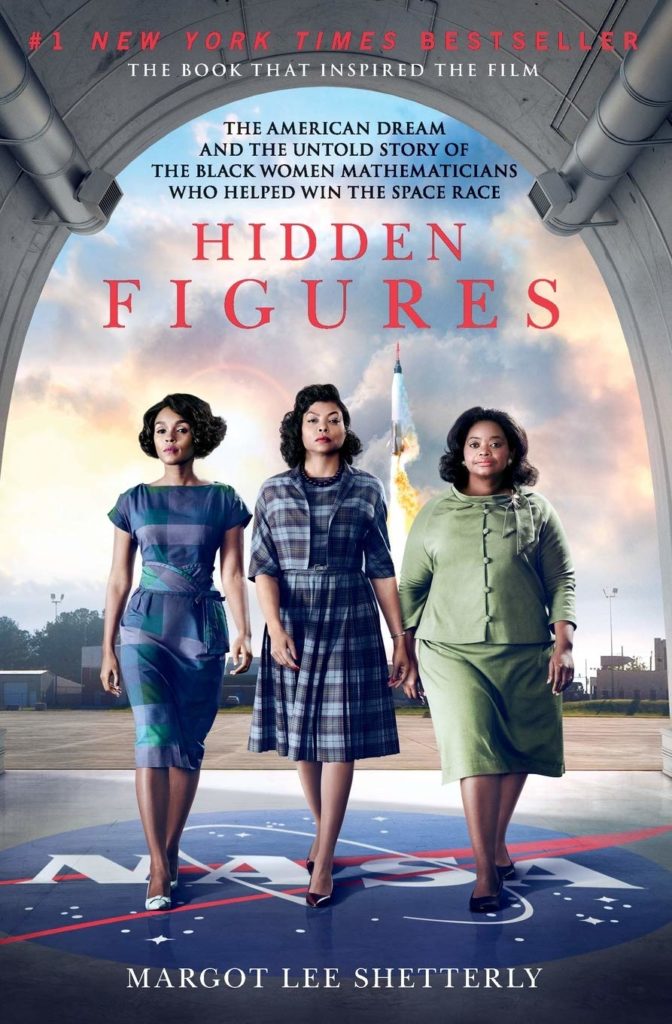 When people are young, they look to people like them for guidance. Role models are indicators of your potential, sort of like crystal balls that can give you a glimpse into your future. For little girls and Black womxn everywhere, Hidden Figures: The American Dream and the Untold Story of the Black Women Who Helped Win the Space Race, by Margot Lee Shetterly, tells the story of some amazing role models. This incredible book is a nonfiction account detailing the successes of female African-American mathematicians who changed the game of American space travel.
Hidden Figures follows several influential figures who worked at the organization that eventually became NASA, including Katherine Goble Johnson, Dorothy Vaughan, and Mary Jackson. It is thoughtful, informative, and evocative – not to mention, every detail is completely factual.
Shetterly's masterpiece follows each woman throughout her personal and professional life, charting her growth from a mathematician beginning in the segregated West Area computing office to either a manager or an engineer by the end of her career. It spans the years of the 1940s to the 1980s, showing how a war-era boom of aeronautic innovation turned into the space exploration ventures that we are capable of today. While this book simultaneously covers the historic umbrella of America's development during the 20th century and dives into the topics of international relations, segregation, and the US's economic growth, it follows a parallel track on a more minute level of each woman's personal experiences.
You get to read firsthand about the hurdles they had to jump through to compete with white colleagues and men within NASA, and you learn about the work they did within their communities involving development opportunities for fellow Black citizens. Johnson, Vaughan, and Jackson's unwavering commitment both inside and outside of their jobs is nothing short of awe-inspiring. I found myself getting very emotional at several points, thinking about the greatness of these "hidden figures" who have been, for so long, tucked away in the folds of history.
Margot Lee Shetterly's writing is thoughtful, resonant, and well informed. The latter especially so, as she conducted personal interviews with many of the figures in the book and spent years piecing together the puzzle of this narrative. She did such an amazing job on this book that it was actually turned into a motion picture. I've both seen Hidden Figures on the big screen and read it on the page, but the book definitely has more detail and less drama than its film counterpart.
If you're looking for an educational read that will give you a multifaceted look at the post-war Black working class of America, then Hidden Figures is a great choice. I highly recommend it to all who need a little inspiration from those who came before us.