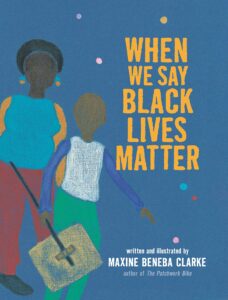 In Maxine Beneba Clarke's beautifully illustrated and powerfully simple picture book When We Say Black Lives Matter, Black parents explain the Black Lives Matter movement to their child, emphasizing the need for respect and justice as well as solidarity and joy.
On the back cover of the book, Clarke explains what inspired her creative process: "I see this picture book as an act of Black Love; I was inspired to write and create it when thinking about how to explain the concept of Black Lives Matter to the young African diaspora kids in my extended family, living in over eight different countries across the world, including America, Australia, Germany, Barbados, and England."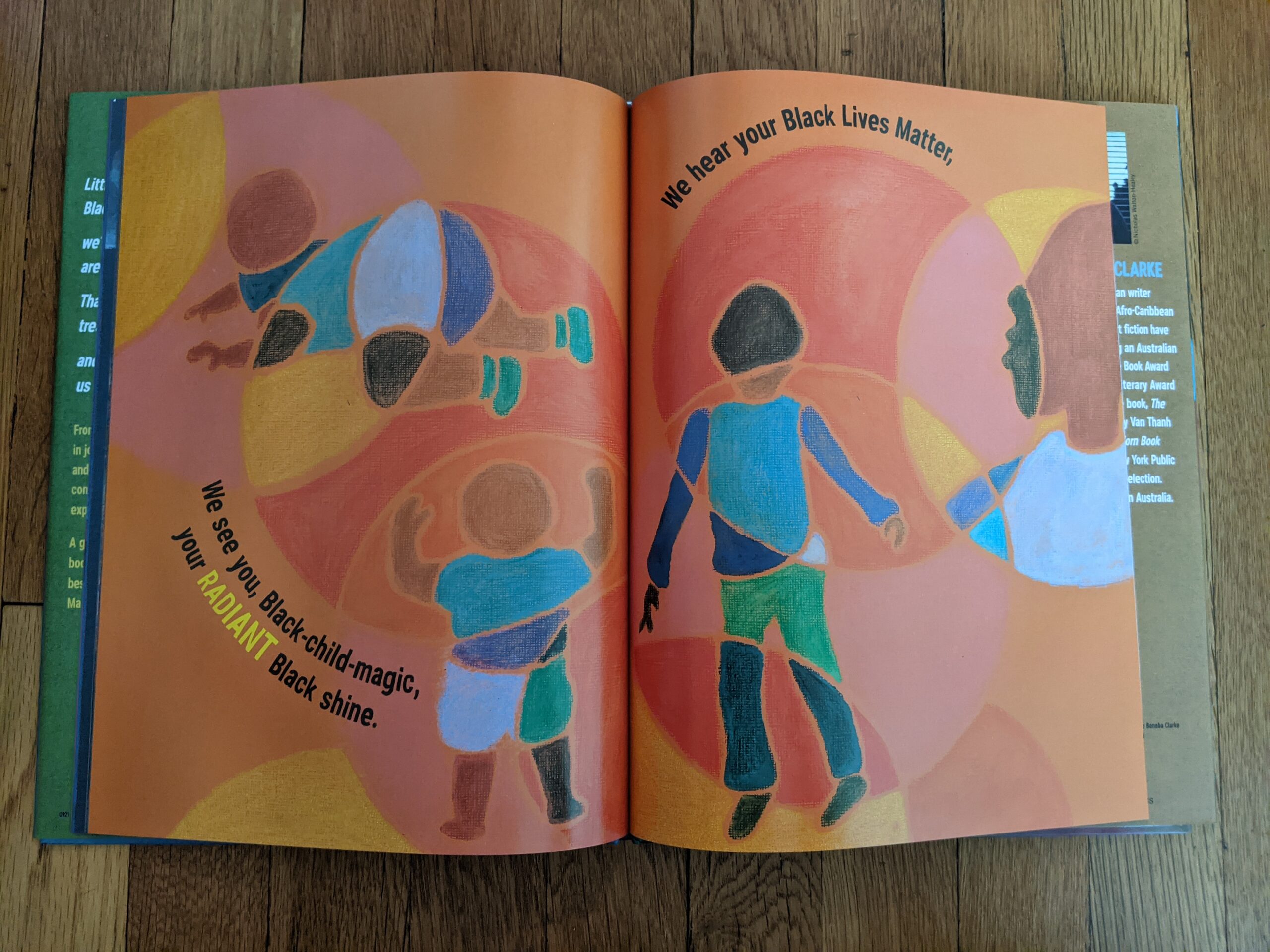 As Clarke suggests, it's a book written with young Black readers in mind, and she writes to this audience with generosity and care, celebrating Black children and their communities while not shying away from difficult realities that make the movement necessary – shadowy figures in riot gear look menacingly in front of a line of protestors; a woman weeps on the ground near a chalk outline of a splayed body.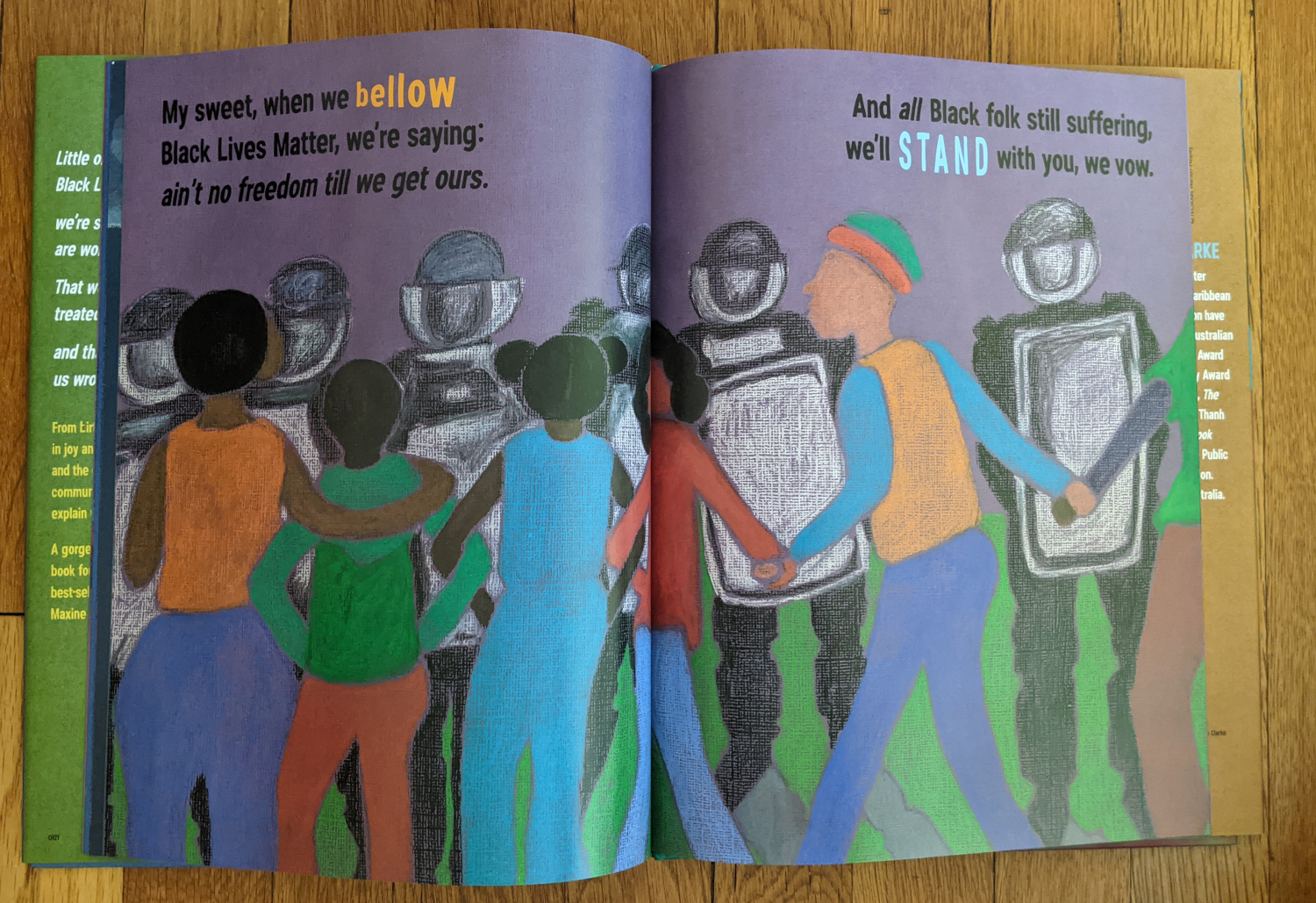 Clarke manages, however, to keep the images from being inherently frightening, and there is nothing inappropriate for a very young child. Her geometric, colorful style renders these moments somewhat abstract; as young readers become old enough to understand them, they'll also be more able to have conversations with their parents about them.
The book is an equally effective tool for teaching non-Black children about the movement, and it allows parents who want to educate their children about these vital social issues to do so by centering Black voices. I recommend this book to anyone who wants to raise the kids in their life to be active resisters of racism and anti-Blackness.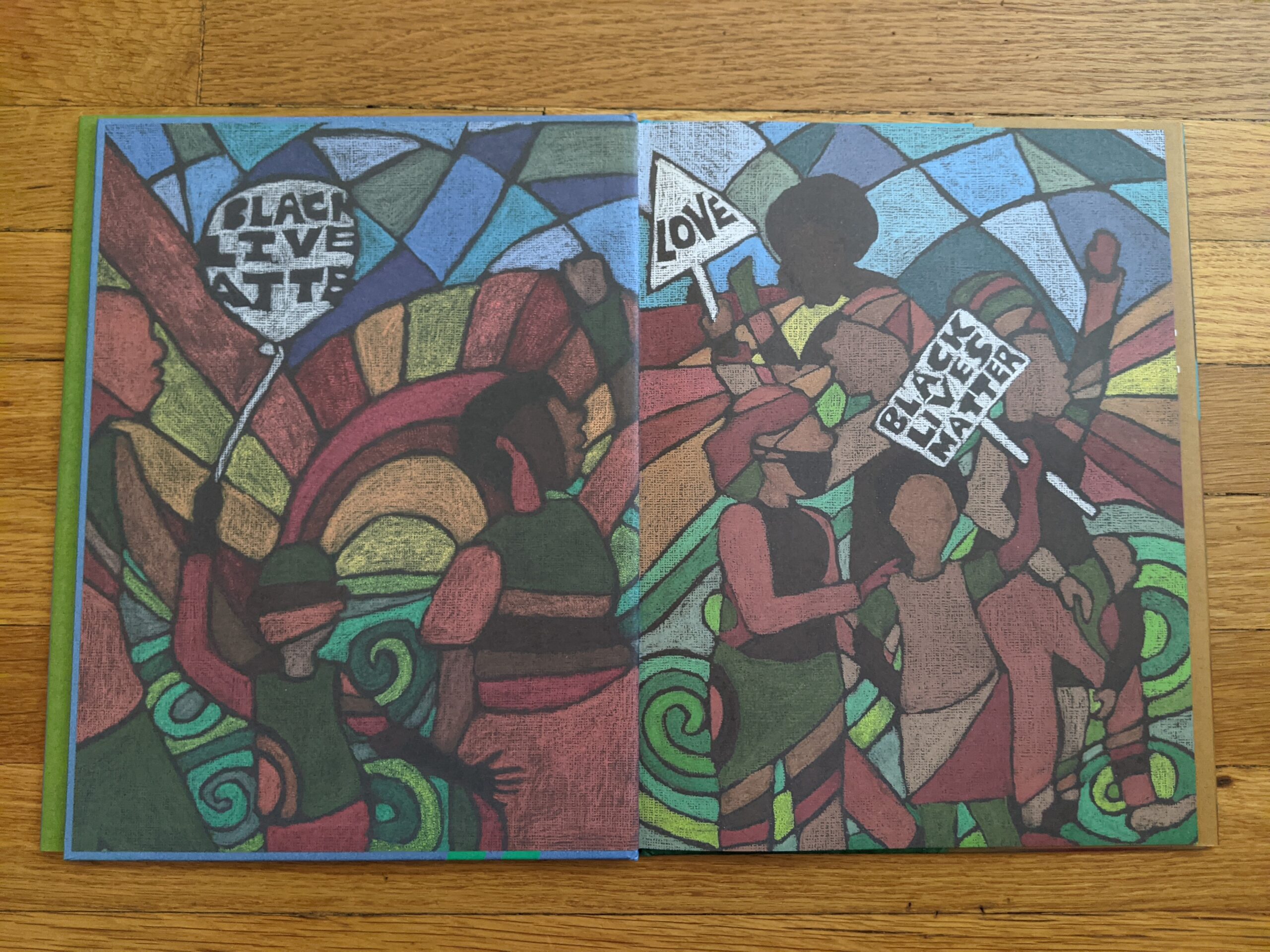 A copy of this book was provided by the publisher, Candlewick, for review.