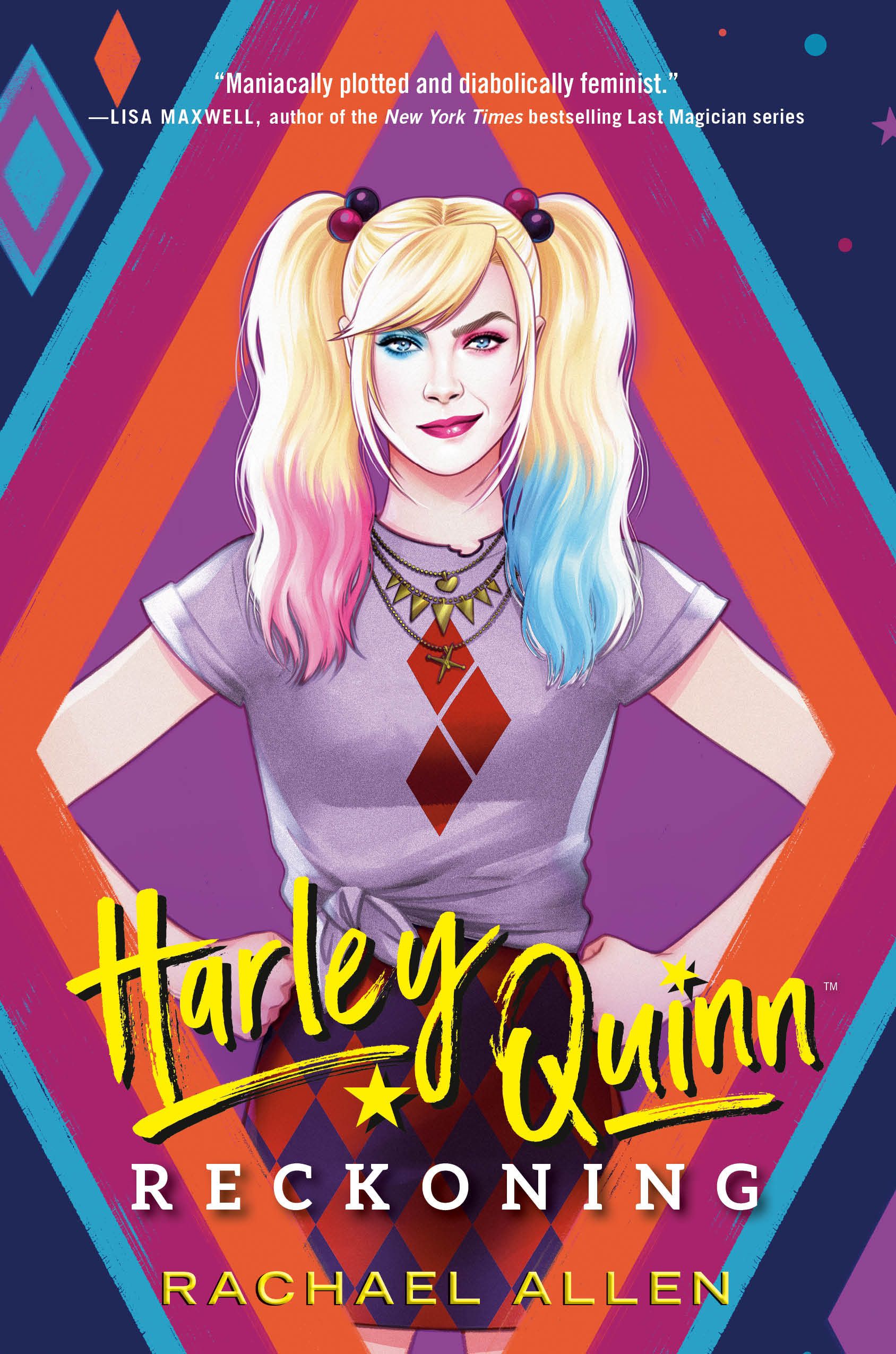 Harley Quinn: Reckoning, by Rachael Allen, is an origin story of one of Gotham's most legendary antiheroes that touches on a variety of extremely poignant themes, all wrapped up in a compelling mystery and told from the unique and recognizable voice of DC's fan-favorite Harley Quinn. While studying science at Gotham U during her bridge year between high school and college, Harley meets fellow intern Bernice, and the two create a strong bond when they attend a college party together one night and are both sexually assaulted. As they become closer, we start to see the beginnings of a romantic relationship between the two when the story pulls us into the present, where Harley finds Bernice in the lab nearly dead and having been poisoned. As the story bounces back and forth from past to present, the mystery of what happened to Bernice starts to unfold, and we as readers learn more and more about the circumstances surrounding it, along with whether Harley had anything to do with it.
Harley's boisterous, unhinged, and overall rebellious view of the world (or more specifically, Gotham) is explored at length by the author as she navigates through serious issues, such as sexism, assault, wealth disparities, and exploring sexuality. The theme of female empowerment is ever-present throughout, and we see Harley and Bernice taking justice into their own hands and sparking the fire of vengeance in others at Gotham U when they start a women's group called The Reckoning that focuses on taking down the men who wronged them. As their so-called pranks get more and more serious, we see our heroine struggling with the concept of right and wrong while her growing concern for her future remains at the forefront.
While the story development was confusing at times (what kind of science are they studying? What exactly are they doing when in the lab conducting experiments?), the author does excel at developing complex relationships and hinting at Harley's home life by giving us just enough information to deduce what's happening without having to spell it out. The reader starts to find themselves simultaneously rooting for Harley and The Reckoning while also contemplating whether they've finally gone too far, just like Harley does herself throughout the book.
If you've ever found yourself the victim of sexism, classism, or abuse, the themes present in Harley Quinn: Reckoning are sure to resonate strongly with you. It is definitely a feat to take an iconic character such as Harley Quinn and have the fans feel as if you've done her justice while expanding her lore and adding your own take on what many fans already know and love about her character. The book is not without its faults, but as long as readers don't take their superheroes too seriously, I believe many Harley fans will enjoy the story that Rachael Allen set out to tell here.