MuggleNet joins the Following Ophelia blog tour with an Author Takeover from "Queen of Teen Dreams" Sophia Bennett. Initially inspired to take the plunge into getting published by the work of J.K. Rowling, she has now written eight novels, and her latest, YA historical romance Following Ophelia, is published today from Stripes Books. Sophia departs from her contemporary novels to look instead at the past and explore the inspirational magic of the art world. In the sumptuous and decadent Following Ophelia, we take a glimpse into the artist's studio at the stunning models who served as the muses for the Pre-Raphaelite Brotherhood of Victorian London, whose paintings were renowned for capturing their subject in a way that brought them to life on the canvas. So lifelike, one might almost expect them to stand up and travel between frames.
When Mary Adams sees Millais' depiction of the tragic Ophelia, a whole new world opens up for her. Determined to find out more about the beautiful girl in the painting, she hears the story of Lizzie Siddal – a girl from a modest background, not unlike her own, who has found fame and fortune against the odds. Mary sets out to become a Pre-Raphaelite muse, too, and reinvents herself as Persephone Lavelle. But as she fights her way to become the new face of London's glittering art scene, 'Persephone' ends up mingling with some of the city's more nefarious types and is forced to make some impossible choices.

Will Persephone be forced to betray those she loves, and even the person she once was, if she is to achieve her dreams?
You can find Sophia at sophiabennett.com and @SophiaBennett
An Artistic Inspiration
I owe my writing career to Harry Potter. In 1997, I was wondering, not for the first time, when I would have the courage to give up my job and do what I'd wanted to do since I was seven: write a novel. I read a story (I think it was in the Financial Times) about an unknown debut writer who had sold the rights to her book to the US for a six-figure sum. The book had a long, unwieldy title, but I didn't forget, and as soon as it came out, I bought it. It was brilliant.
It gave me the confidence to hand in my notice at last, live off my savings, and write that book.
It took me five weeks, and it was called The Body of a Dancer. Needless to say, it didn't get published. Meanwhile, Chamber of Secrets came out, and I read and loved that too. The series was usually published in the summer, around my birthday, and I received many of the Harry Potters as presents over the years. I should have a shelf full of first editions, but I couldn't help handing them out to friends, pressing them into their hands at dinner parties, ignoring their surprised faces ("Harry who? This is a kids' book. Why would I like it?"), and never seeing them again.
And so it went on. Turned out, I wasn't the only Hermione in the real world. I could talk about Time-Turners and other people would understand. I wrote two more books and notched up some more rejections. But I kept going. I was on the path now. I wanted to be an author like Jo Rowling.
My first children's book (the others had all been adult detective stories) was published in 2009. It was called Threads, and it won the Times/Chicken House competition that year. The publisher was Barry Cunningham, the man who discovered Harry, and I have since seen the very letter from Jo, thanking him for rescuing Harry Potter from the cupboard under the stairs, which he keeps in his (very nice) loo.
And now my eighth novel is about to be published, and I can still remember that day I sat in a coffee shop in Piccadilly thinking shall-I-shan't-I and getting my courage from this amazing book that people were excited about, and I'm still grateful.
The Magic of Art
Following Ophelia is a new departure for me. Up to now, I've written contemporary YA stories set in the worlds of fashion, photography, and music, with a quick excursion into the world of adventure and spies. But my latest book is a historical romance with a strong artistic flavor, and I've spent the last year living in my head with the magic of art.
Since my teens, I've been in love with great painting. I can hardly draw myself, but I love the emotion that a work of art can make you feel. I love seeing the world through another person's eyes. I adore color. I love making things, and that's the one thing I have in common with the great artists. I wanted to share the joy of it.
I first discovered my love of art aged 12, through Mark Rothko. On a school visit to the Tate (back then there was only one Tate Museum in London), I was shocked by the utter pointlessness of a series of dark red paintings with black marks on them, which took up a lot of wall space and seemed a waste of paint and canvas. What were they of? Why did anybody care? I was so offended by the very idea of them that I bought two postcards to remind myself of their almost funny stupidity.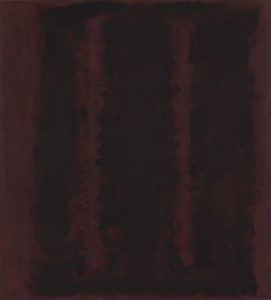 Back in my boarding school dormitory (yes, it was slightly Hogwarts, though all girls, lots of hockey, and no magic, obvs), I Blu-tacked the weird postcards to the little cupboard at the end of my bed. I went to sleep every night looking at them. They grew on me. They grew on me a lot. I began to see deep sadness, but also warmth, in those reds and blacks. They reflected my homesickness at times and also the bond I had with my friends.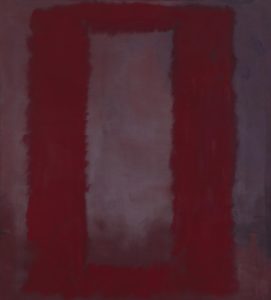 I became fascinated by the slight differences between the ways the blocks of colors were made. I fell in love with Rothko. And I discovered that art doesn't have to be about anything. You don't have to understand it or be able to spout reams of intelligent facts about the artist. You just have to respond to it somehow. Great paintings will make you feel something. Just as great books do.
They stay with you long and make you see the world a slightly different way.
Following Ophelia is set in 1857, when the Pre-Raphaelites were popular but also scandalous. A girl goes to London to make her way in the world, and a painter falls in love with her green eyes and copper hair. She becomes his muse, but being admired for how she looks doesn't give her the power it seems to promise. She has to find other ways to survive in Victorian London. Meanwhile, like me, she has fallen in love with art.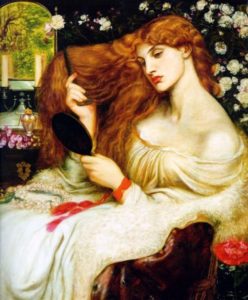 Back in 1857, there weren't that many public galleries, but now we're surrounded by them. The Pre-Raphaelites are popular again, and if you love bright colors, and romance, and history, and obsession, then do go and see their paintings if you can. One game you can play with Rossetti, Millias, Holman Hunt, and the others is to see if you can spot the girls they admired as their muses. Lizzie Siddal and Jane Morris, for example, appear in several of their works. The group had complicated love lives, marrying one another's lovers and sometimes wives, and different artists painted the same girl in different ways. It's as if Jane or Lizzie has wandered from canvas to canvas, and it can feel a little bit like watching an old head from Hogwarts visiting another painting.
And now I'm back to Harry Potter. My boarding school days were okay, but they would have been infinitely more interesting if our houses had been guarded by a painting of a Fat Lady (or even a thin one) demanding a password every time we wanted to go inside. I think I might have fallen in love with art much sooner, then.
It's an honor to be writing for MuggleNet after all the joy the books have given me and most of the readers I know.
Thank you for the inspiration and the magic, Jo.
Inspired? You can visit Sophia's own gallery at her website here or read more about Mary's artistic adventures in Following Ophelia, out now.