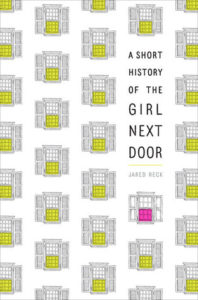 Matt Wainwright isn't your stereotypical athlete. He's got the skills to prove himself on the basketball court, but he lets his attitude get the best of him. He's incredibly creative but knows how to express himself only through the quirky assignments in his English class. And he is hopelessly in love with his best friend, Tabby. When Tabby starts dating Branson, the school's star basketball player, Matt's world is thrown on an emotional roller coaster – he struggles to be supportive of his (clearly happy) best friend while trying to make sense of his own feelings toward her.
But this emotional roller coaster was more of a small slide at the park compared to what would happen next.
In order to overcome this hardship – which will remain unspoiled – Matt spends a couple of weeks with his grandparents, where he recollects his thoughts and comes to terms with his emotions. While I wasn't entirely convinced that going off the grid for so long was necessary to the plot, Matt's clearing his head and having long talks with his grandfather was necessary for him to move on. Eventually, with these talks and the help of his English teacher, Matt finally gains closure.
I went into this book assuming I was going to be reading just another book about just another jock pining over just another girl. What I got in return was so, so much more than that. Full to the brim with teenage angst and raw emotion, A Short History of the Girl Next Door sounds like just another cliche YA book. But it's not. It's heartbreaking, it's funny, and it's real. And it will make you want to go out and have some Nerds with the person you love most.
I would recommend this book to readers who enjoy realistic YA literature, such as Looking for Alaska by John Green and The Boy Most Likely To by Huntley Fitzpatrick.
A copy of this book was provided by the publisher Penguin Random House in exchange for an honest review.