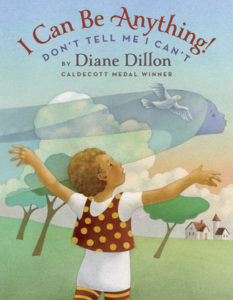 Husband-wife dynamic duo Leo and Diane Dillon are two of my favorite illustrators of all time. Their work has graced everything from the covers of famous novels like Garth Nix's Sabriel and Isabel Allende's The House of the Spirits to picture books by Virginia Hamilton and Margaret Wise Brown – and that's just the tip of the iceberg! I have been entranced by their work since I first encountered it on my copy of Monica Furlong's Wisechild when I was nine or ten, and now I look out for their work whenever I'm at a bookstore or library. When Leo Dillon died in 2012, I was heartbroken both at the loss of a great talent and at the idea that there might not be any more books with that magic Dillon touch – the pair had always worked together.
That's why I was beyond excited for the chance to review I Can Be Anything! Don't Tell Me I Can't by Diane Dillon. Leo and Diane, as well as being prolific illustrators, also penned a number of picture books together. I Can Be Anything! marks the first time Diane has written and illustrated a children's book without Leo, an endeavor mirrored by the book's insistence on possibility, self-confidence, and overcoming the doubts we all secretly harbor about ourselves.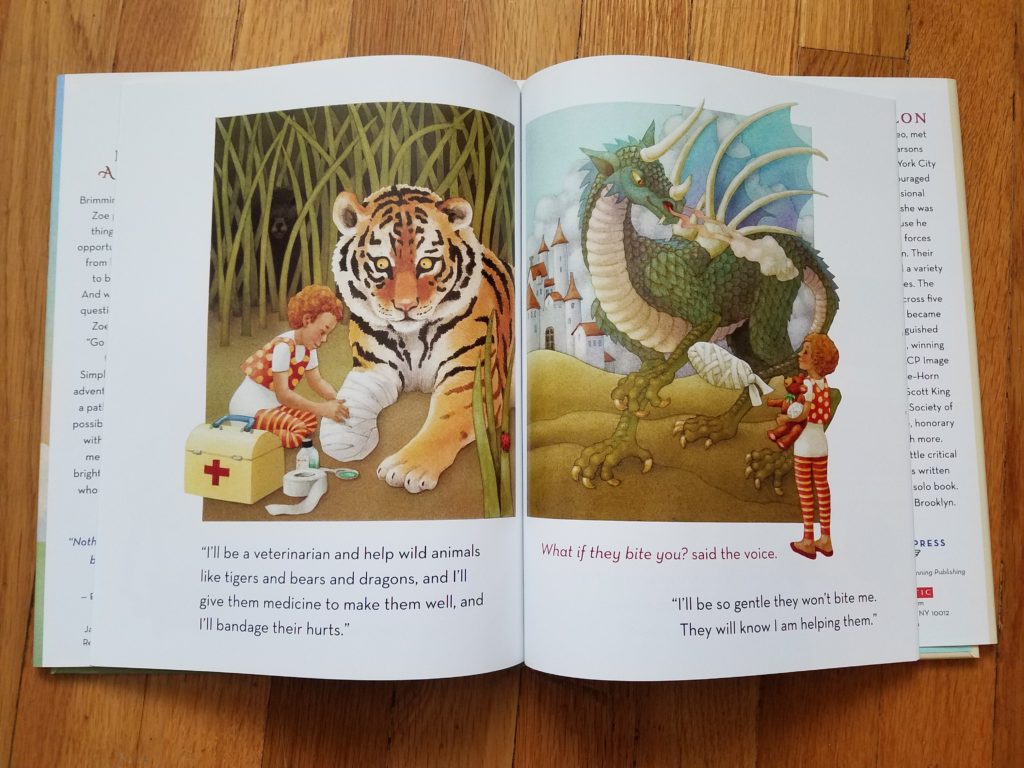 The book stars Zoe, a little girl who loves to imagine the types of things she might do as an adult: build a robot, become president, or publish a book of delicious recipes. The only thing standing in Zoe's way is a little voice that is constantly questioning Zoe's ability to achieve her goals. Each time Zoe dreams up new possibilities for herself, the voice questions her skills and aptitude. Nevertheless, plucky Zoe doesn't let the voice get to her, and the book concludes with Zoe's enthusiastic insistence that reading is the key to defeating the voice and finding her way to her dreams.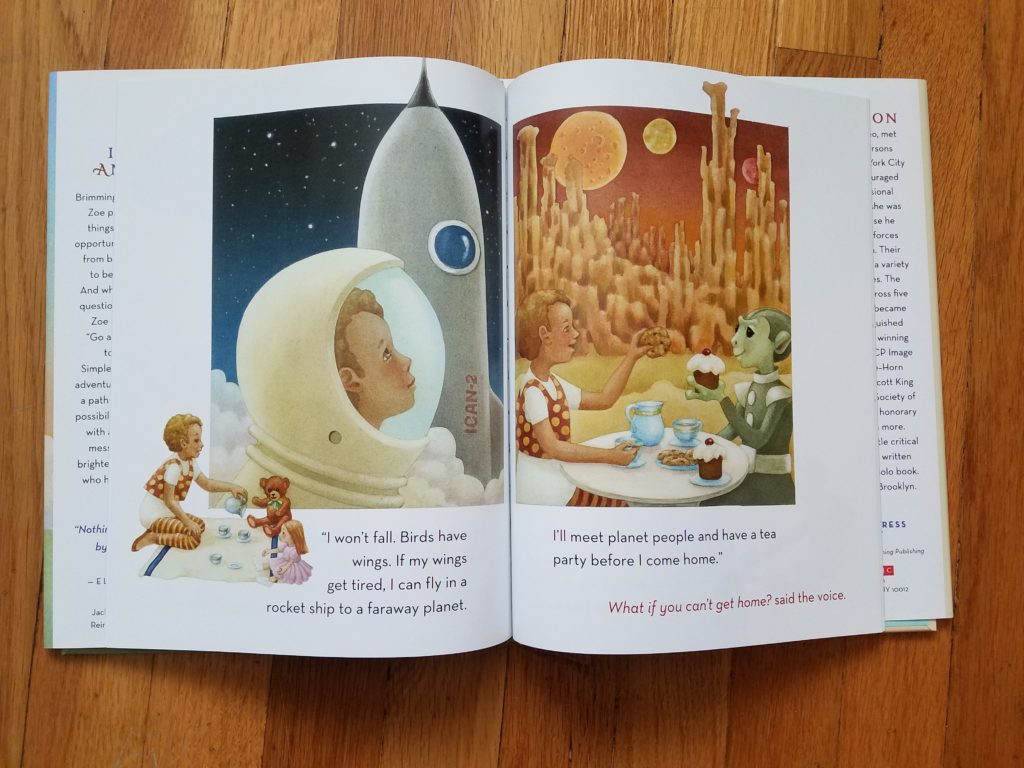 The story is cute – and I can easily imagine I Can Be Anything! becoming one of those picture books that is given to recent college graduates and young adults to help ward off imposter syndrome – but, unsurprisingly, what I really love about this book is the illustrations. Dillon's renderings are soft, graceful, and full of life – perfectly suited to the book's theme. This book is a gift to fans of Dillon's art and readers everywhere who want to help children (or themselves) overcome that nagging little voice that so often gets in the way of living extraordinary lives.
A copy of this book was provided by the publisher for review.