I've always wanted to be an author, as far back as I can remember. Telling stories is my passion, and it wasn't until a special edition of the first six books in The Baby-Sitters Club series was released in 2018 that I realized it all started with these stories by Ann M. Martin.
The Baby-Sitters Club is a middle-grade series that was first released in 1986 and boasts 131 novels, three spin-off series, a graphic novel series, and a television series on HBO and Nickelodeon back in 1990, followed by a film version in 1995, with a soon-to-be-filmed Netflix television series with Martin serving as producer in the works. Now, Audible has re-released the first five novels in the series as a new audio experience narrated by actress Elle Fanning.
Listening to the first three books in the series brought back so many memories for me. Elle Fanning does a wonderful job of narrating the books, with the right tone and inflection for different characters. I especially liked the way she read for Claudia and her grandmother, Mimi.
There were some places in the audiobook that sounded like the editing was different, as though it had been spliced from a different recording session, which took me out of the story for a minute. Fans of the original series will also miss the personalized pages from the books featuring the club's flyer art crafted by Claudia and the character handwriting when they each journal about their babysitting experiences, but it's an audiobook, so what can you do about that? Those tiny issues, however, are not enough for me to not love these audiobooks!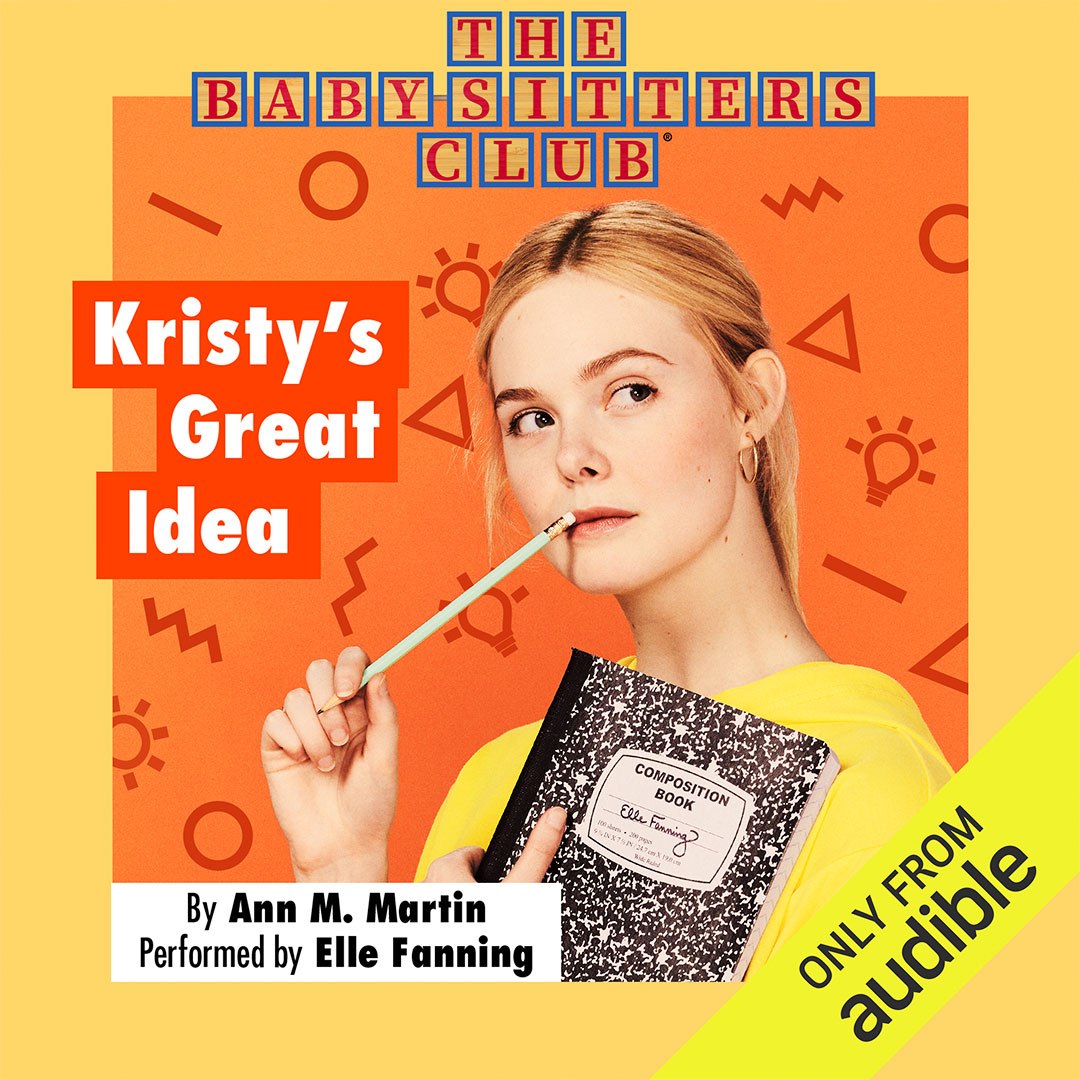 In Kristy's Great Idea, the Baby-Sitters Club is formed when Kristy's mother needs a last-minute sitter for David Michael, Kristy's little brother. Kristy and her three friends, Claudia, Mary Anne, and Stacey, tackle the task of watching the children of Stoneybrook all while navigating school, family life, and some really crazy situations. Getting a business up and running is hard work, especially if you're only 12 and dealing with divorce, strict parents, secrets, and homework. Will Kristy ever approve of her mom's new relationship? Will Stacey come clean about her secret? Will the club fall apart before they've even had a chance to make a name for themselves? You'll have to listen to Kristy's Great Idea to see how it all begins!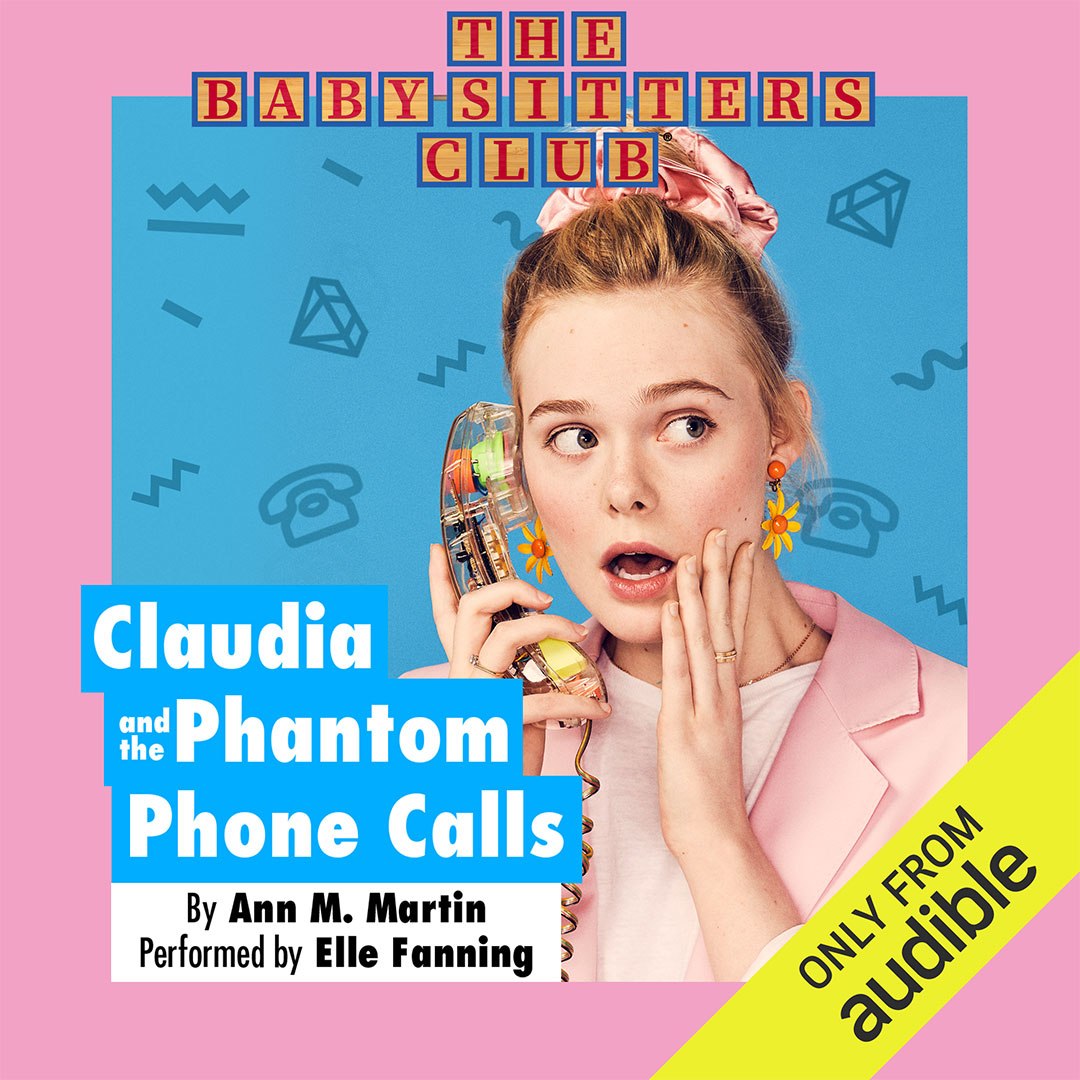 The next audiobook in the series, Claudia and the Phantom Phone Calls, takes the series in a different direction. A thief is making their way across the state, calling the intended victims without saying a word when they answer before breaking in to steal anything of value. When the crime spree moves closer to Stoneybrook, the Baby-Sitters Club members are afraid they could be the next victims, so they devise a plan to reach out for help if the Phantom calls.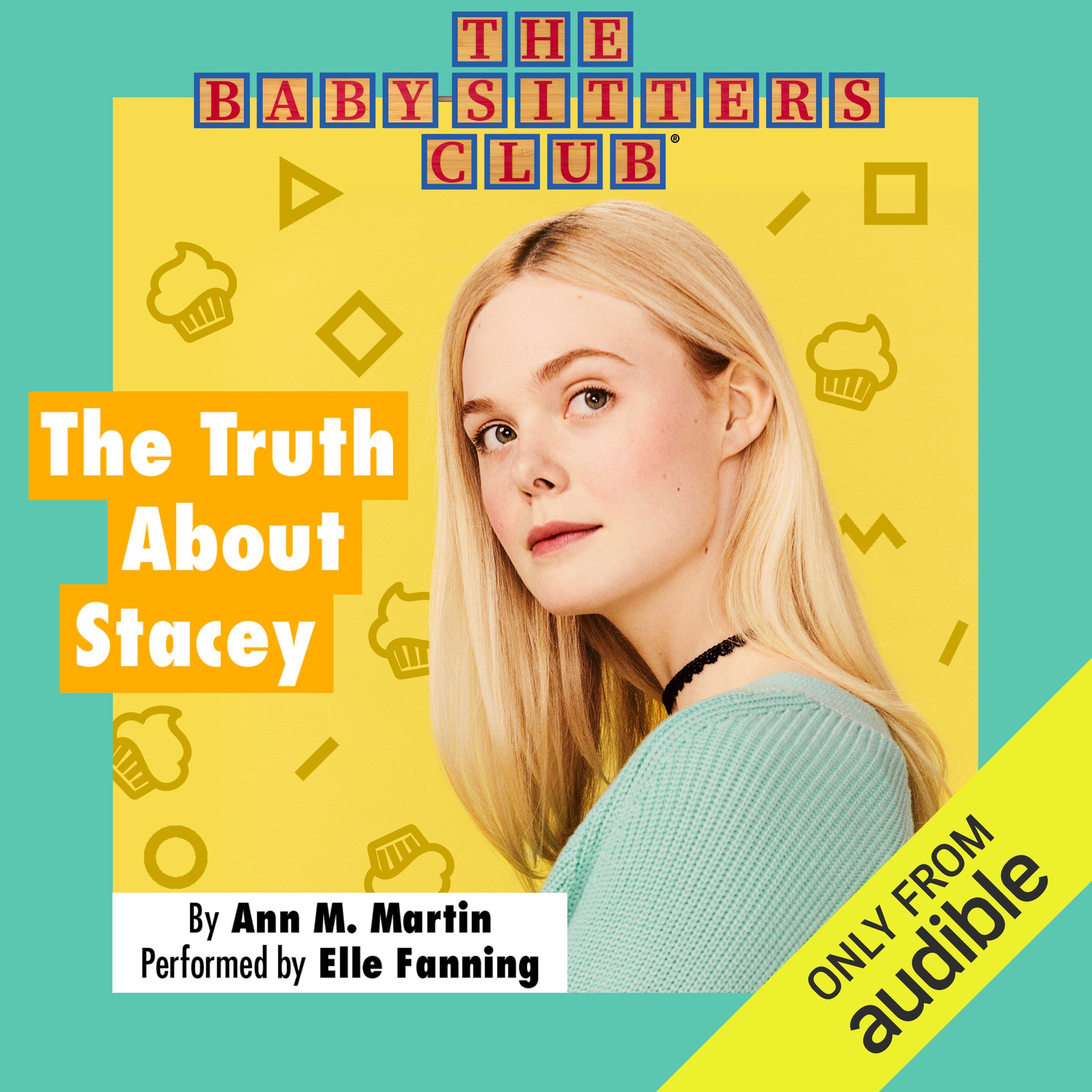 Finally, in The Truth About Stacey, Martin explores a very real health issue facing many people today. I won't spoil it for you if you haven't yet read the series, but Stacey is dealing with a serious health issue and has only recently told her friends in the Baby-Sitters Club about it. It's a secret to everyone else, including her old friends from New York. Her only problem now is how her parents are dealing with it. When they suggest a hospital stay in New York that could take her away from school and her friends, Stacey takes matters into her own hands.
What I loved most about revisiting this series as an adult is the filter through which I listened to it. Martin never seemed to shy away from the sometimes-uncomfortable situations that can take place in friendships or within families as they change and grow. Thirty years later, the series still holds water, addressing real-life issues that tweens and teens experience on a daily basis. Friends fight, grow apart, or grow closer. Families break up, new families are formed, and sometimes family members even become friends rather than someone you just have to deal with simply because you're related. I don't think I realized back then how much truth about life Martin was instilling in her characters or her stories, but I certainly can hear it now as I am listening to the audiobook series.
This series is perfect for your preteen or teen, and I would highly recommend it! There are currently 131 Baby-Sitters Club titles available for purchase on Audible, which has provided us with clips from each of the audiobooks reviewed. Click and listen below!
Copies of these audiobooks were provided by Audible for review.