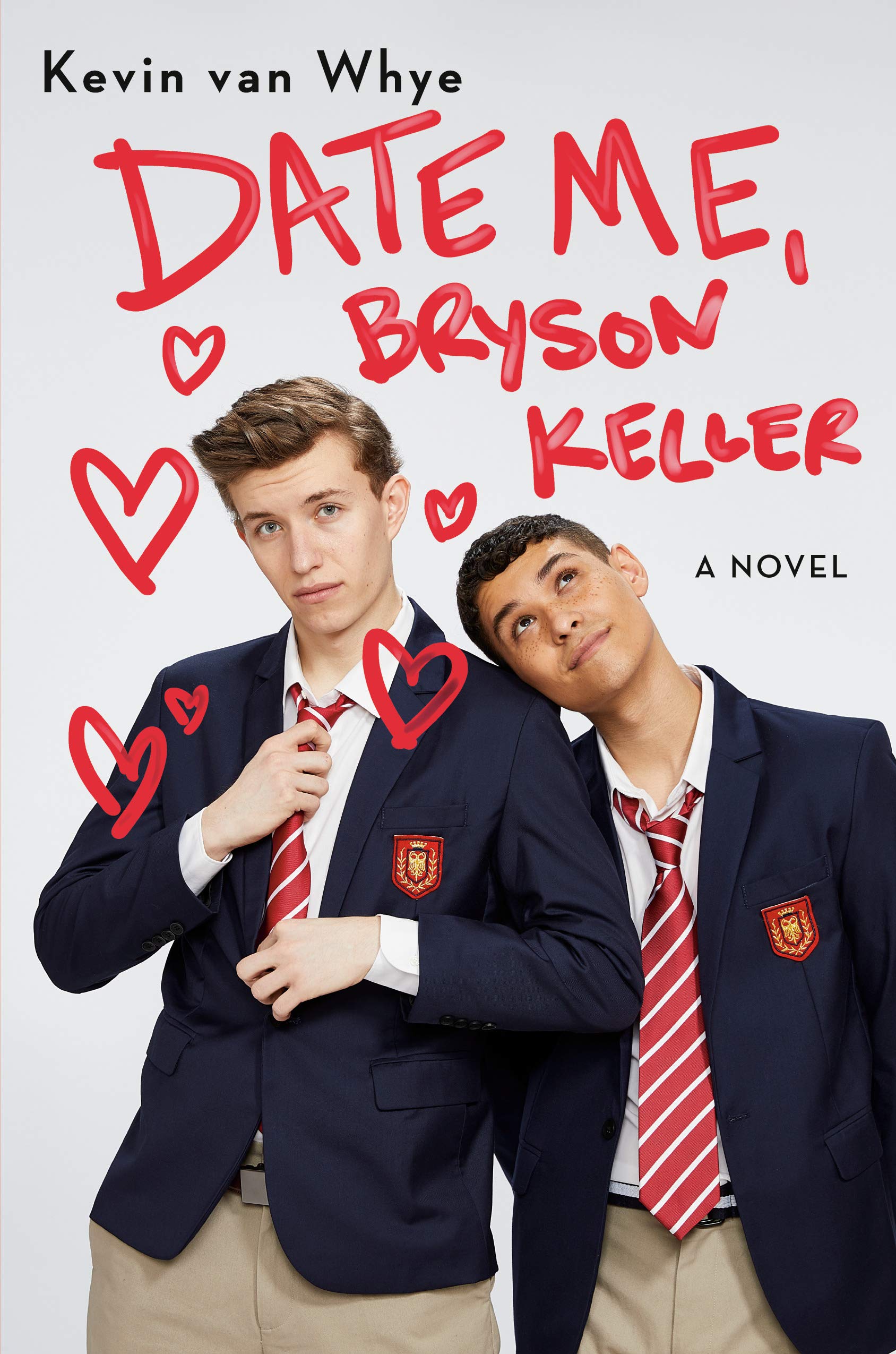 Bryson Keller is the most popular boy at Fairvale Academy – he's a star athlete, charming, and handsome. He also doesn't date, and he's convinced that high school relationships are meaningless. Bryson's friends set out to prove him wrong with a dare: Date the first person to ask him out from Monday morning through the final bell on Friday. Few believe Bryson can make it without catching feelings. Monday after Monday, girls swarm Bryson and vie for the opportunity to ask him out first – and no one steals his heart. That is until a boy, Kai Sheridan, asks him out.
Kevin van Whye's debut novel, Date Me, Bryson Keller, is an LGBTQ+ love story that is just as sweet as it is poignant.
I was hooked after reading the promotional tagline, which promised me a modern twist on a '90s rom-com. I love 90s rom-coms for many reasons: the humor, the fashion, the happy endings. Most of all, I believe rom-coms are so loved because the characters are relatable. These characters make us believe that love is out there. Date Me, Bryson Keller absolutely kept the spirit of a '90s rom-com for me in its characters.
Kai was a very vibrant character to me. He's such a typical teenager. Kai worries about homework, friends, and all the typical stresses that come with being a senior in high school. He's quirky and quiet, and I was charmed by how he stumbles his way into dating the most popular boy in school. While Kai and Bryson's relationship starts as a fake one to placate the terms of the dare, both boys find themselves slowly falling in love. The slow-burn romance is irresistibly sweet. Yet Kai finds himself in a sticky situation: He's not out about his sexuality. While his romance with Bryson blooms, he juggles to keep everything a secret.
More than just a love story, Date Me, Bryson Keller is a coming-out story. Throughout the book, I was rooting for Kai to find comfort and confidence in his identity. Kai's story illuminated for me all the uncertainties and fears that come with "coming out." For this reason, I believe Date Me, Bryson Keller is an important book for gay teenagers. Fictional or not, it's affirming to see representations of yourself in the media. Even though everyone's coming-out story is unique, it's comforting to read about characters that you can see yourself in. That said, I was absolutely swooning for Date Me, Bryson Keller.
Click here to read MuggleNet's interview with Kevin van Whye.
Date Me, Bryson Keller is out now. You can stay up to date on Kevin van Whye's work at his website, kevinvanwhye.com, and on Instagram @kevinvanwhye.
A copy of this book was provided by the publisher, Penguin Random House, for review.