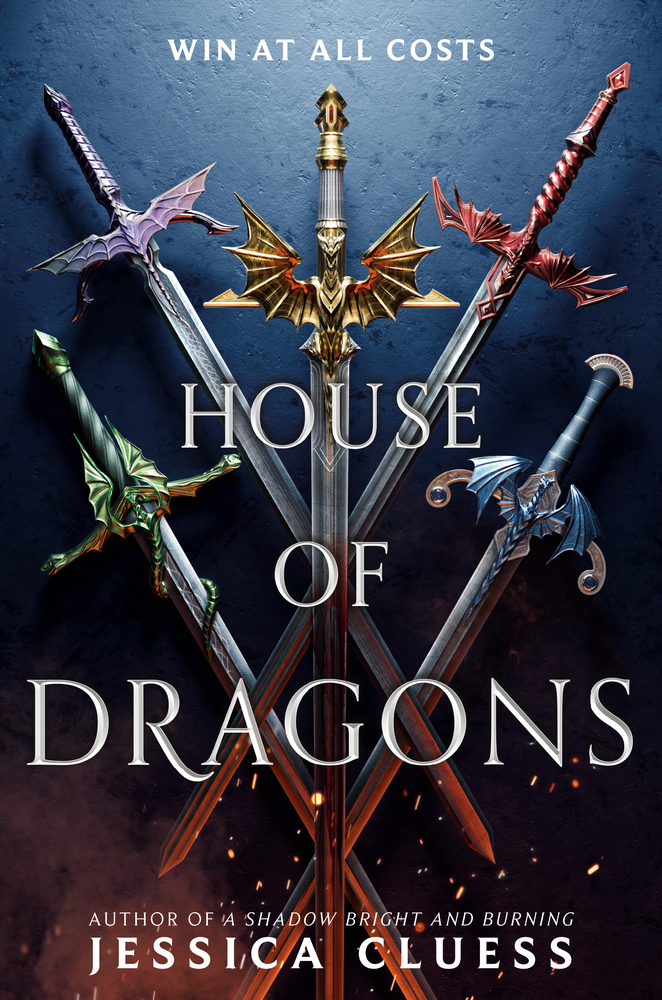 House of Dragons, by Jessica Cluess, is a story told from five points of view. When the emperor dies, the eldest children of the five royal houses are typically called to compete for the title. But this time, something has changed. None of the eldest children are called.
Younger siblings Emilia, Lucian, and Ajax find themselves thrown into the competition, one of them more prepared than the others. A royal family's dragon trainer, Vespir, is called to the challenge, and when her younger sibling is called instead of her, Hyperia does what she must to ensure she can compete. These five misfits tackle four challenges to see who will be the next emperor.
You didn't know you needed a book that's The Hunger Games meets Game of Thrones? Well, you did, and Cluess has far exceeded that simple tagline.
She easily handles an impossible task – in 448 pages, she deftly alternates between five point-of-view characters while also explaining an entire empire's history and customs. Each of the main characters is complex and interesting, and it never feels like you're spending more time with one of them.
I've read other books with alternative POV chapters and have found myself slogging through one character's chapters to get to another's. That was never the case with this novel. I'm just as obsessed with brilliant Vespir as I am with cocky Ajax. Also, I have to point out that there's a gay character and an asexual character, so the representation is there.
I don't even want to tell you more about this book because you really should just go read it. It's hilarious, intriguing, exciting, and extremely compelling. I did not want to put it down, and I can't wait for the second book to come out. If you love high fantasy as much as I do, this is your next up-all-night read.
A copy of this book was provided by the publisher, Random House, for review.