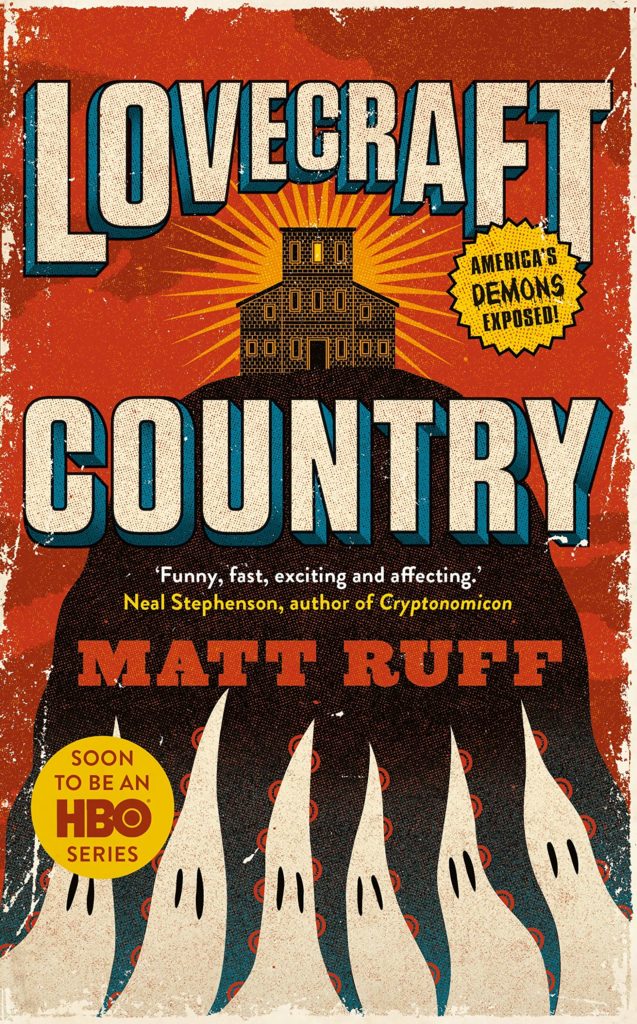 Lovecraft Country is one of HBO's most highly anticipated new releases, based on Matt Ruff's 2016 novel of the same name. Both novel and show are influenced by the work of science fiction/horror writer H.P. Lovecraft, adapting his work while also grappling with the legacy of his virulent racism.
Despite Lovecraft's abhorrent views, he and his work have been hugely influential in science fiction, meaning that Black fans of the genre have had to endure decades of white people singing his praises while conveniently ignoring (or, even worse, embracing) the author's racism. Ruff's novel confronts the Lovecraftian tradition by placing a Black science fiction fan center stage: Atticus Turner, a 22-year-old Korean War veteran, just returned home to Chicago to find that his father has set off with a strange white man. Atticus's father, Montrose, was hoping to uncover his late wife's family origins, but he discovers more than he bargained for – a secret organization of white men who practice "natural philosophy" (or as we might call it, magic).
Montrose's journey embroils not just Atticus but also their extended family and friends in a series of supernaturally horrific encounters, all orchestrated by or involving this secret organization. These more traditional tropes and elements are juxtaposed with the horror of living as a Black person in Jim Crow America. Atticus never needed to crack open "The Shadow Over Innsmouth" to know what true evil looks like or real terror feels like; all he had to do was be a Black person existing in any one of the racist small towns he passes through while searching for his father.
This struggle for the definition of what horror is and where it is located is what animates Lovecraft Country, and it's easy to see what attracted writer Misha Green and producer Jordan Peele to the project of turning it into a television series. Indeed, there's a lot about Lovecraft Country that seems pre-destined for television. In emulation of the short stories on which Lovecraft's reputation is built, the novel is structured as a series of interconnected short stories, episodes that technically could stand alone (with the exception of the finale). I also felt an overwhelming sense of surface while reading this novel; Ruff kind of skates over the top of both his source material and the racism his characters confront without fully reckoning with them. Those hoping to be spine-tinglingly unsettled by a Lovecraftian homage will instead find plots inspired by the events of his stories – passable enough but missing the otherworldly weirdness Lovecraft is known for.
I thought the novel's treatment of race was similarly serviceable. Ruff is a white author writing a cast full of Black characters, and he is attentive enough, respectful enough, and explicit enough about the violence inflicted by white people of all stripes in his portrayals of the realities these characters face. But there's still something about the emotional depth of the novel that wasn't quite there for me, possibly just because I knew it was a white man writing about these experiences and making a lot of money doing it. Whatever it was, I'm looking forward to seeing how Black creators make this story their own in HBO's adaptation, not to mention how someone as well-versed in horror as Peele dials up the volume on the narrative's weirdness.
Even so, I enjoyed reading the novel, which I found engaging and fast-paced. The ending was a little bit of a let-down, but as Ruff points out in an interview included in the back of the paperback edition, there's no easy way to wrap up this story, since Atticus and the others are still Black and still living in 1954. Depending on how the show is (and I expect it to be good), there is a chance that viewers won't find they get much out of reading the novel in addition to watching the series – but if you can't watch the show for a few weeks, the book makes a nice appetizer.
A copy of this book was provided by the publisher for review.