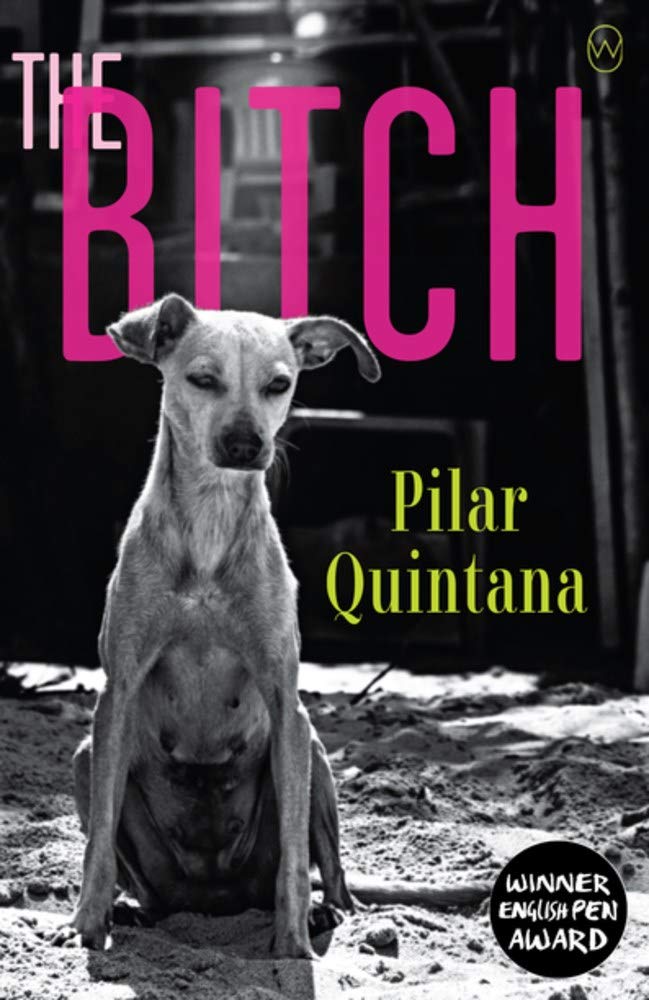 The Bitch, by Pilar Quintana, winner of the prestigious Colombian Biblioteca de Narrativa Prize and newly translated into English by Lisa Dillman, is one of those books whose meaning is a different beast entirely than the events that compose its plot. On the most basic level, what "happens" in this short novel is that a woman from Colombia's Pacific coast, Damaris, adopts a very young puppy with little chance of survival. What the book is about, though, is Damaris herself – her resilience, her anger, her loneliness, and her pain.
Quintana's novel is sparse, a mere 155 pages and spanning just a few months of time. But Damaris carries burdens that have been weighing her down for years: the drowning of a childhood friend, infertility, a frigid marriage, poverty, and others. What unfolds in this book is a stark portrait of how these burdens have acted upon her mind and her heart, exposed through deft manipulation of one of the 20th-century narrative's most effective techniques of evoking emotion: putting a dog center stage.
If the blunt adjectives haven't already tipped you off, this is a novel to stay away from if you can't bear books about dogs that end any other way than Fido lazing contentedly on a rug in front of a fireplace. But it's also a novel that's putting that aversion on notice by juxtaposing it with human anguish – where do we draw the line about what is too terrible to contemplate?
The Bitch achieves its effect because of the author's expert blend of tenderness, heartache, and rage; the sun comes out from behind the clouds at one moment, but just as you begin to feel the warmth on your skin, it disappears, leaving you all the more bereft for the recent memory of its light.
A review from Yuri Herrera quoted on the novel's back cover applauds Quintana's skill at uncovering beautiful wounds and then "throw[ing] a handful of salt into them." And yeah, reading The Bitch feels a lot like that. It might be a bit much for some in quarantine when many of our own emotional wounds are already rubbed unbearably raw, but I recommend grappling with it, even if that means saving it for months or years from now.
A copy of this book was provided by the publisher, World Editions, for review.
Buy on Bookshop
Buy on Amazon