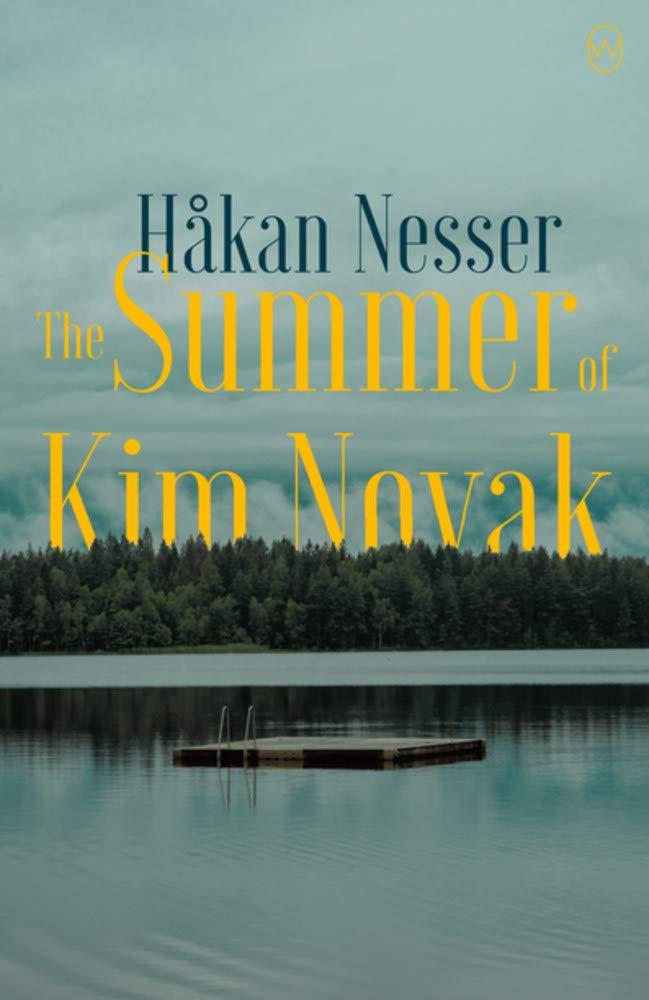 Crime novelist Håkan Nesser is beloved in his home country of Sweden, but despite his many accolades and international success, American audiences have had few chances to engage with his work. This newly published English edition of Nesser's 1998 novel The Summer of Kim Novak, translated by Saskia Vogel, offers an opportunity for new readers to discover this popular author. The novel is set in 1962, during a summer that, for 14-year-old Erik, was marked by both perfect, seemingly endless, sun-kissed afternoons and "the Incident," a violent crime that would change everything.
While his mother is dying of cancer, Erik's father sends him to the lakeside town of Gennesaret for the summer, accompanied by his schoolmate Edmund and older brother Henry, a freelance journalist with novelistic aspirations. Erik and Edmund are still swooning over substitute teacher Ewa Kaludis, widely recognized to be a dead ringer for film star Kim Novak – and who, soon enough, begins showing up in unexpected places.
There are many things I appreciated about The Summer of Kim Novak, which is simultaneously a coming-of-age tale and slow-burning taste of Scandinavian noir. Over half of the book is taken up by setting the scene and establishing the characters before any crime has taken place. Nesser captures perfectly the tender camaraderie between Erik and Edmund, hovering somewhere in between childhood and adulthood – it evoked for me a kind of melancholy, recalling my own final summers of adolescence, when I was as-yet unaware that I was leaving that part of my life behind. It also doubles as a way to raise the stakes when a body is finally discovered; you know violence is coming, and you've been with the characters just long enough to care who's on the receiving end of it. Nesser is clearly a master of atmosphere.
There were, however, other elements that kept me from really enjoying The Summer of Kim Novak. Primarily, I was bored and irritated by the way that women were treated entirely as sex objects. Sure, I guess some talk of boobs and boners is acceptable in a realist depiction of 14-year-old boys, but here it felt gratuitous, like the novel was luxuriating in it – a celebration of the male gaze rather than a critique of it. Plus, the last segment of the novel focused on Erik as a mature adult, and the story was still obsessed with women's sex appeal. It definitely doesn't pass the Bechdel-Wallace test and left a bad taste in my mouth, souring the earlier parts of the novel for me.
The resolution to the mystery is easy enough to figure out if you know what to look for, but I don't think so obvious as to take away the fun in guessing. But when the time came to reveal "whodunnit," I was too disgusted with Nesser's treatment of women to care very much either way.
A copy of this book was provided by the publisher, World Editions, for review.
Buy on Bookshop.org
Buy on Amazon