Where has the time gone? It's been 30 years since the classic film adaptation of The Princess Bride was released (can you believe it's only ten years older than Harry Potter?), and to celebrate, publisher Houghton Mifflin Harcourt has released a breathtaking deluxe edition of William Goldman's enduring tale of adventure, humor, and – you know – love.
If you are a fan of the movie but have never done yourself the favor of reading the book, there is no better time to catch up on what you've been missing. What you may not know if you've never read the book is that Goldman rigorously adheres to the conceit that he's editing and abridging a Three Musketeers–type 19th century novel by S. Morgenstern, bookended by meta-commentary about Goldman's own writing career and the process of editing the novel.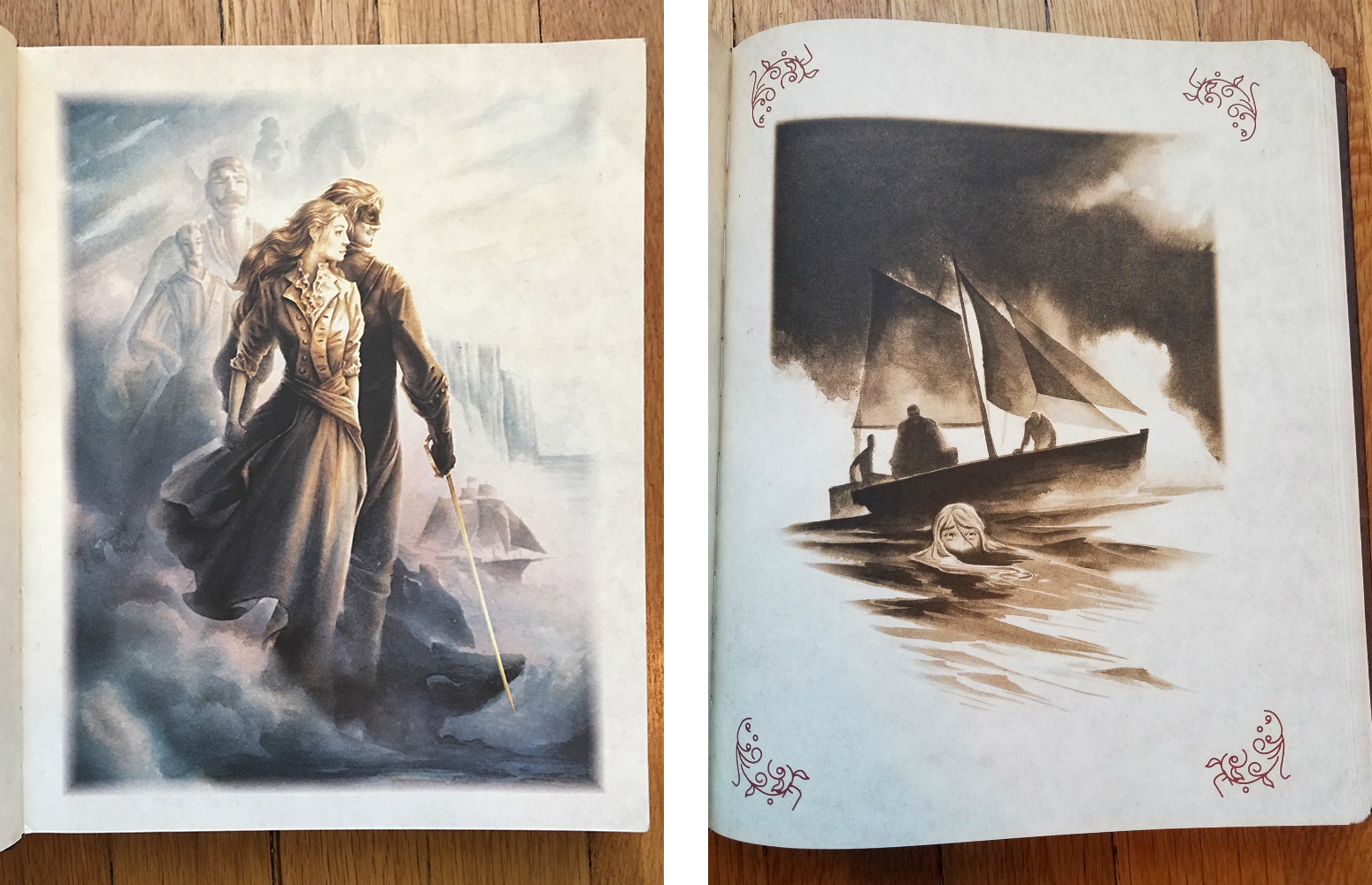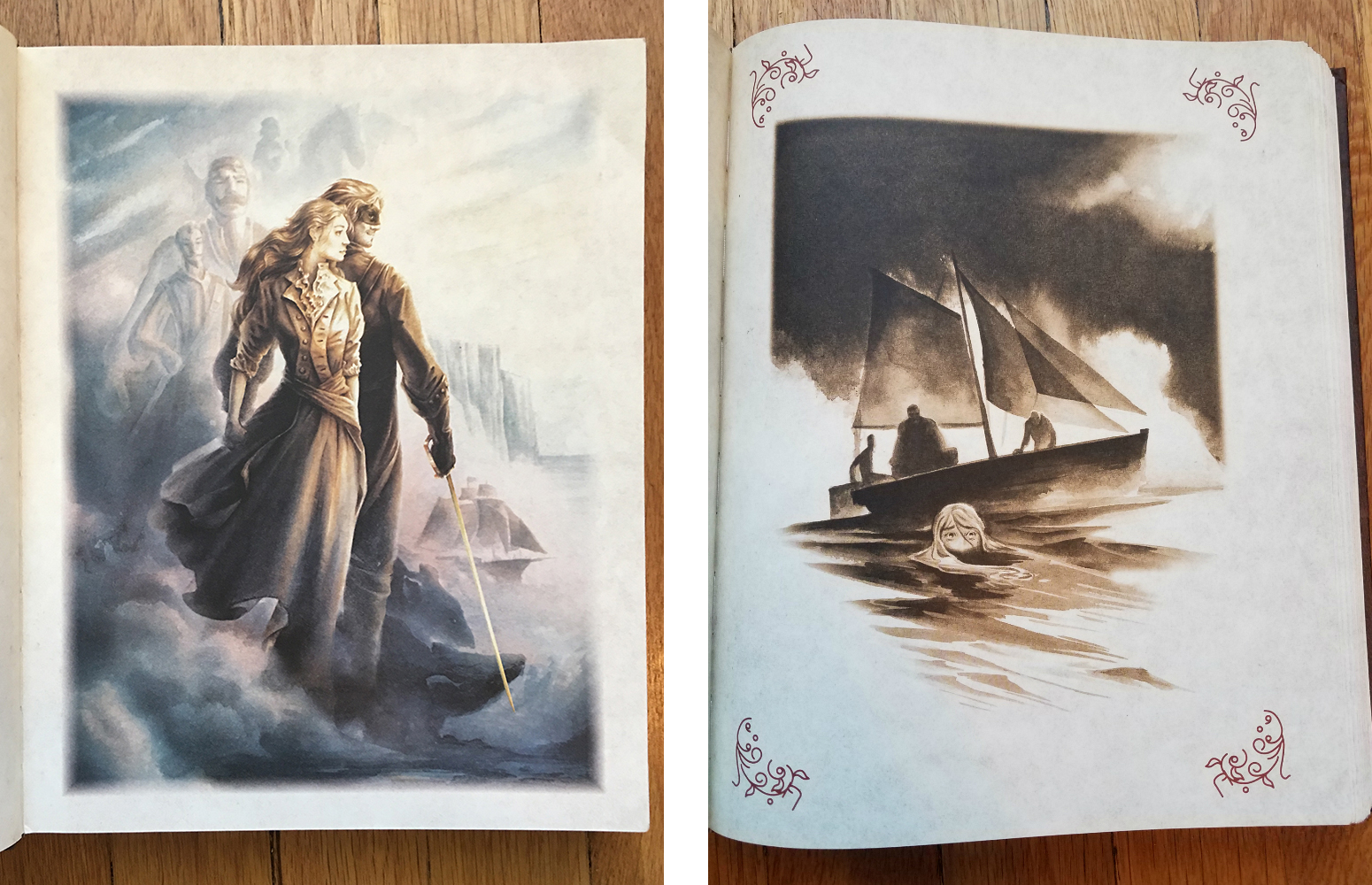 It's a slick game – the first time I tried reading the book, when I was about ten, I was certain that I had the wrong version. I stopped reading it because I wanted to read the "real" Princess Bride. It was only a few years later that I realized my error and went back to bask in the glory of this smart and hilarious novel.
Of course, the real treasure in this new edition is the lovely sepia-toned illustrations by Michael Manomivibul, which bring Goldman's classic tale to life in a way independent of the giant shadow cast by the 1987 film adaptation of The Princess Bride. The book is oversized and printed on parchment-like paper, which gives it a nice feel in your hands (not to mention letting off oodles of that intoxicating new-book smell). It opens with a new introduction by Goldman – one that keeps up his masterfully tongue-in-cheek game of fact or fiction concerning the book's production – and even includes fragments of the almost-legendary sequel to The Princess Bride, Buttercup's Baby.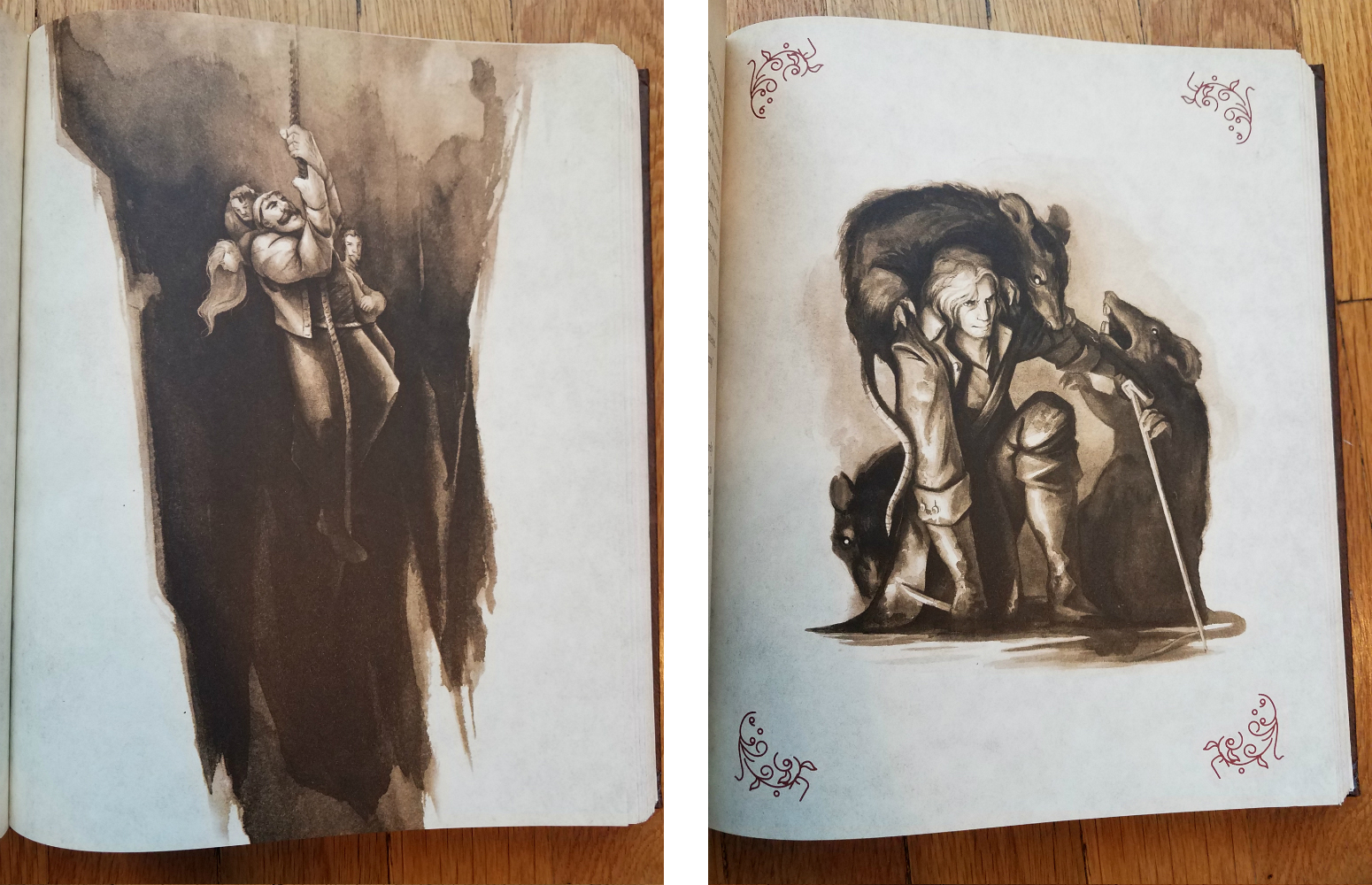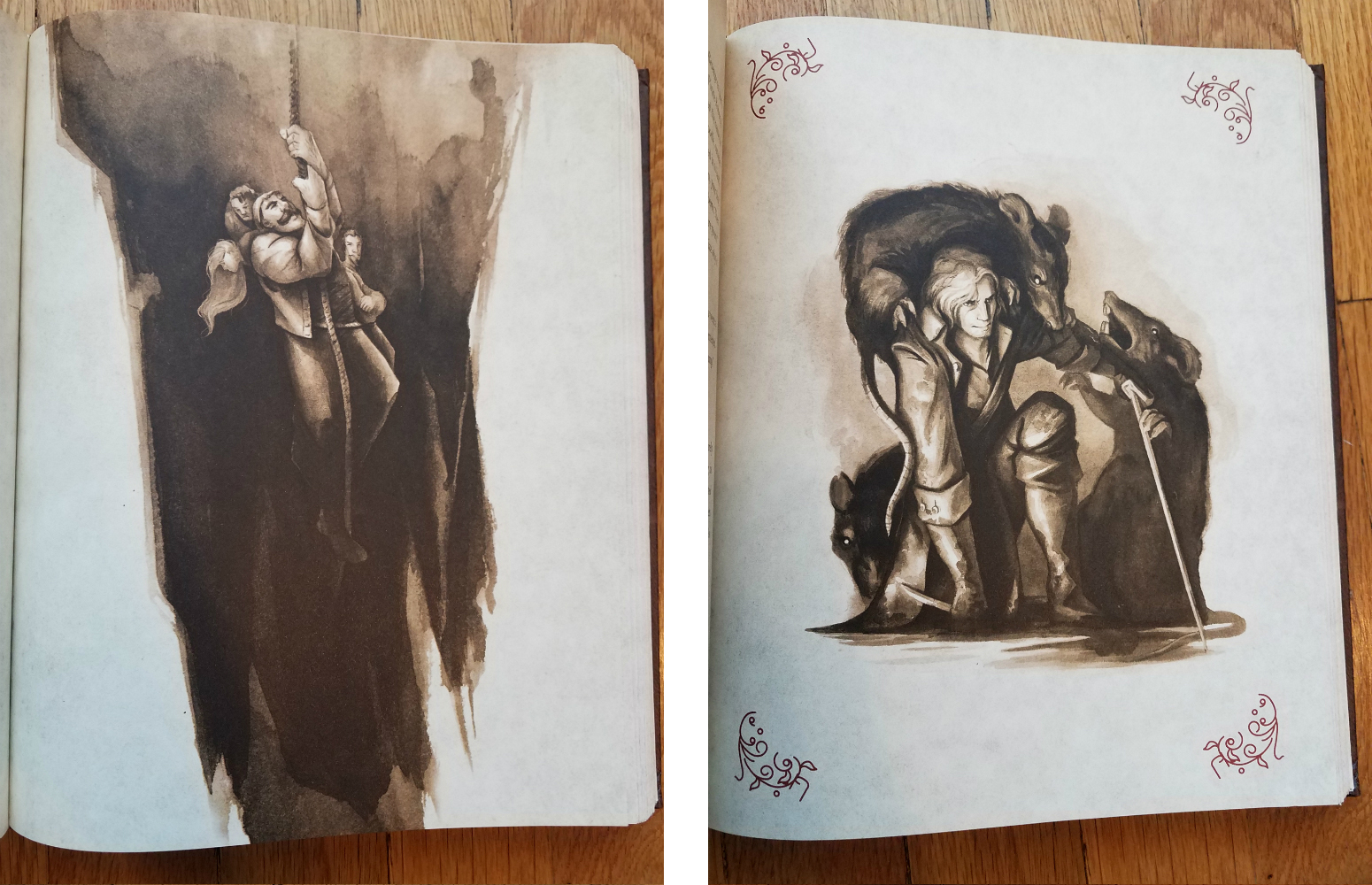 If you've been meaning to read this book for a while, there's no better time to pick up a copy!
A copy of this book was provided by the publisher for review.