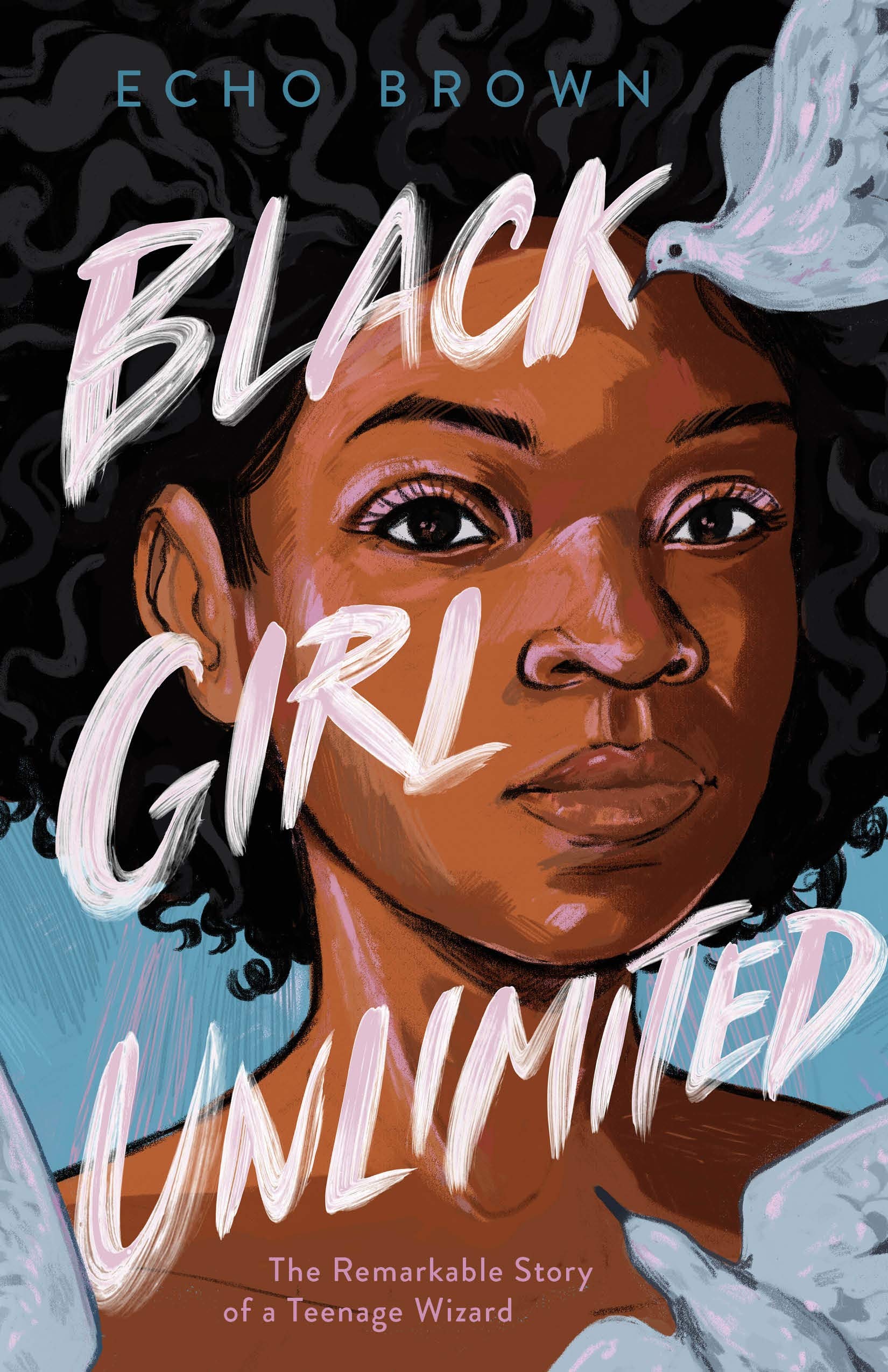 With a tagline like "The Remarkable Story of a Teenage Wizard," many readers might think they know what to expect when diving into Black Girl Unlimited. But Echo Brown's autobiographical novel is not the story of a wizard most Harry Potter fans might expect. Instead of a narrative about magic schools and casting spells, Brown offers us a story infused with magical realism and rendered in experimental prose, using these style elements to craft an empowering novel that grants its readers room to imagine where magic might lie even in difficult circumstances.
Black Girl Unlimited follows Echo from being a young child trapped in a burning home while her mother is passed out from an overdose through her senior year of high school as she leaves her neighborhood to attend her dream university. A bright girl with a talent for writing, she works hard to create what seems like an impossible future for herself amid the struggles of poverty, addiction, and sexual assault. (Trigger warning: This book does contain scenes of child abuse and rape.)
Though many in her neighborhood face similar obstacles, Echo has a power they don't: she's a wizard, like her mother, with the ability to stop time, perform miracles, and see the black veils that descend and suffocate so many in her community. In the course of her journey, she meets other wizards, women like herself, who use their power to push back against the darkness.
For me, the heart of this book is encapsulated on page 148, during a miracle Echo and her friend Elena perform to help Echo's brothers glimpse the potential of their futures during a screening of Titanic (yes, this book takes place in the '90s, and yes, it's delightfully surreal): "And nothing is more important than / the ability to tell yourself a different story / A new story that goes against / what the world has told you."
Black Girl Unlimited performs the same miracle for its readers, especially those with similar backgrounds to Echo's, as Echo and Elena perform for her brothers, allowing them to forge a path forward even through the most devastating circumstances, to see themselves as having power, as being wizards, even when they feel most powerless. Needless to say, this is a special book that its readers will want to sit with and return to again and again.
A copy of this book was provided by the publisher, Henry Holt, for review.