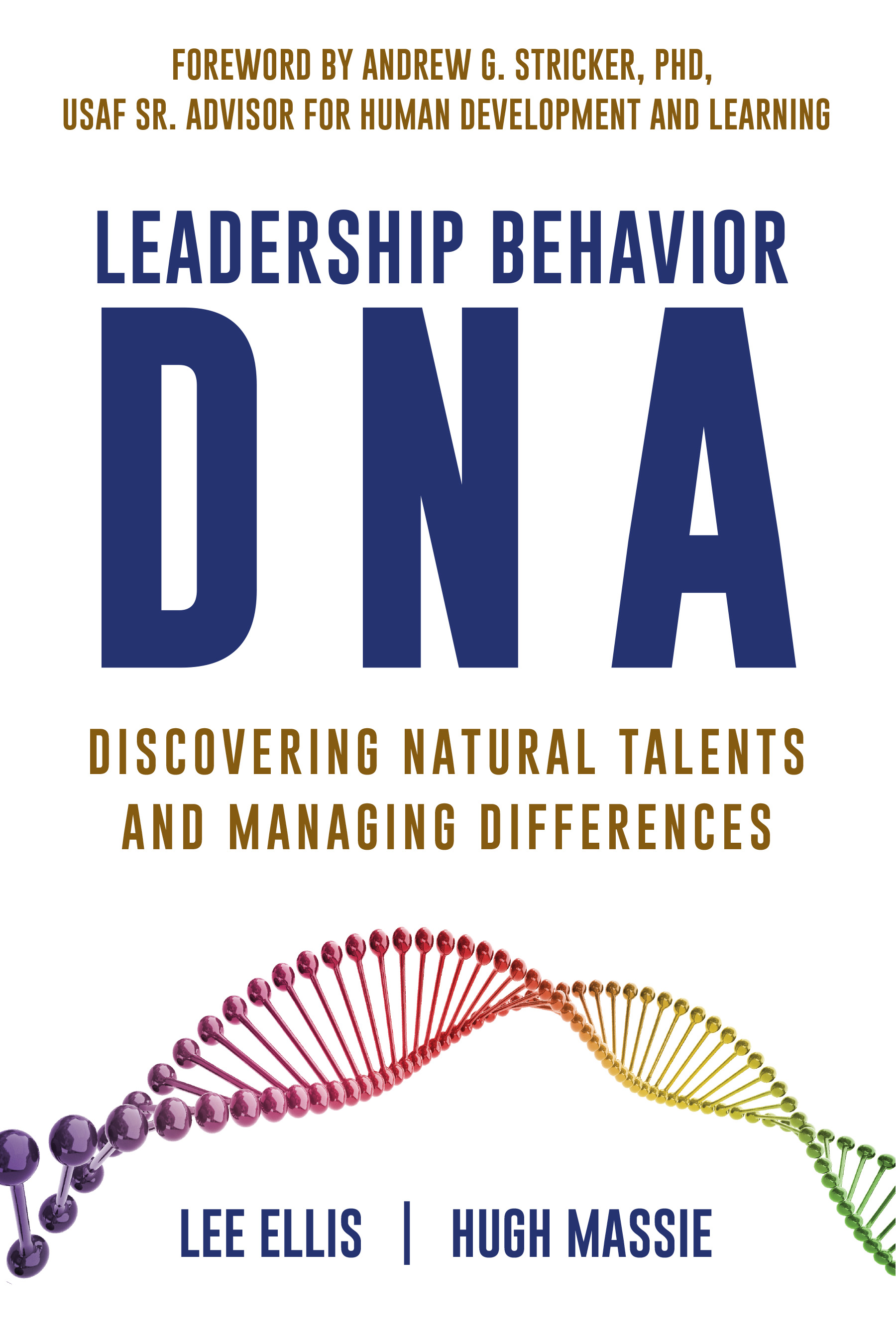 Lee Ellis and Hugh Massie's Leadership Behavior DNA: Discovering Natural Talents and Managing Differences does – in short – exactly what it says on the tin. It provides a framework to assess personal strengths and struggles, and it gives suggestions for leaders on how to adapt their behaviors to create a better culture (and drive better results) from their teams. But while clearly targeted toward business leaders, this book is a goldmine for anyone wishing to better understand themselves and improve their relationships with other people.
It's not necessarily an easy, casual read – nor should it be. Developing oneself takes deep introspection, honesty, and effort. In that sense, Leadership Behavior DNA is extremely accessible! The chapters are short and to the point, most often providing a one-page summary of key takeaways and questions for consideration at the end. And while there are quite a few of those chapters – 24, to be exact – the book is highly structured and broken into smaller, easily digestible segments.
Best of all, Ellis and Massie's writing is full of important insights, but it also manages to be both concise and entertaining. A challenge I often see in business and leadership books is balancing the necessary information – explanations of frameworks, hard data, evidence-based arguments – with why someone would want to pick up the book in the first place (typically, conclusive insights, a step-by-step process to results, etc.). Ellis and Massie do it with ease, providing the necessary foundational buildup to their behavioral framework while leaving the more pedantic details for the appendices. They keep a professional and conversational tone throughout the book, perfect for a leader with limited time to read or for anyone unwilling to wade through the sort of data that requires a working understanding of people analytics.
In fact, their writing shows an understanding of a principle they stress in the book: that knowing how to communicate with people in a way that's most effective for them is a key marker of a good leader. Of course, it's a stretch to understand other people without first understanding yourself, which is why taking the personal assessment based on their framework might be a valuable tool. Personally, I did not – a three-figure price tag for a report was a little steep for my own usage, though I can see larger organizations making great use of this – but one doesn't need to take the assessment to come to a greater understanding of themselves or others.
The majority of the book is taken up by discussing different aspects of the "DNA Behavior" framework. Ellis and Massie argue that our natural talents and behaviors – which inform our personalities and how we naturally interact with others – are broken into eight different factors, each of these factors having a sliding scale between a trait on either end (16 traits total). Based on where we land on each scale, we are better able to understand and predict our natural strengths and struggles. From there, we can see where we can adapt our behaviors in our interactions with other people, especially where their natural talents and behaviors conflict with ours, for a more harmonious outcome.
One thing that struck me about the behavioral framework is that there is much less emphasis on "how a person should be" than other leadership material I've encountered. There is very rarely criticism toward any particular trait as being unsuitable for leadership – just an honest accounting of where someone with that trait may excel or struggle. Helpfully, discussions of each trait's potential strengths and struggles conclude with suggestions on how to interact with and manage people with that trait (or conflicting traits). The particulars on how to do this are left to the reader, which is refreshing in a genre that sometimes suffers from "one-size-fits-all" solutions.
There's a lot to unpack in this book, and leaders of people will find it an extremely valuable resource in developing themselves and others. And if you're not a leader but you're ready for some soul-searching and improving your relationships, Leadership Behavior DNA is for you too. Give it a read and see how it can change you – it's available now!
A copy of this book was provided by the publisher, FreedomStar Media, for review.