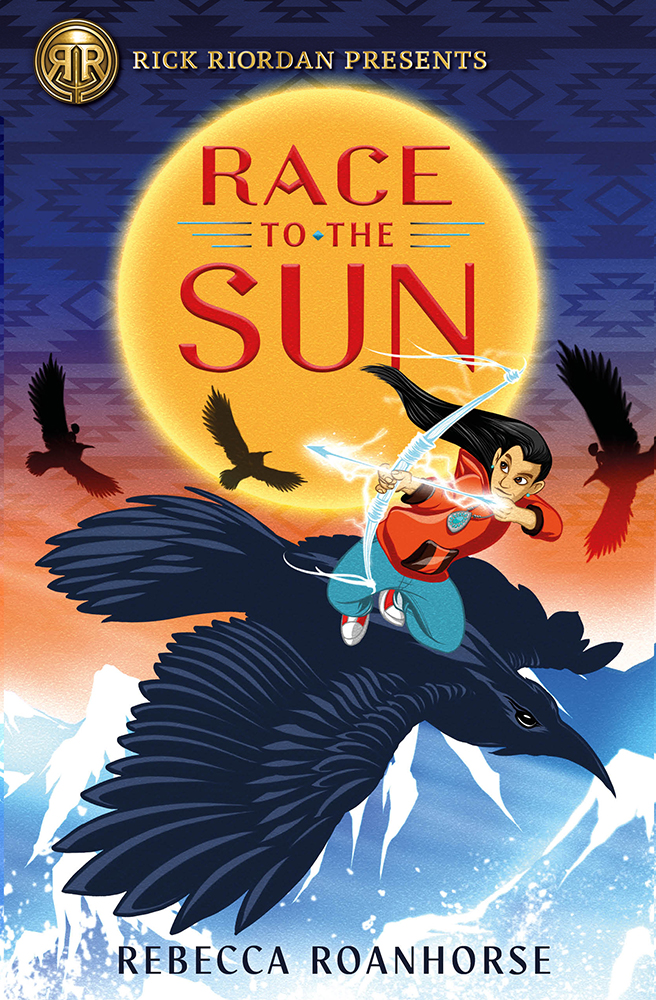 Seventh-grader Nizhoni Begay can see monsters. They don't look how you might expect, with sharp teeth and grasping claws – in fact, the one watching Nizhoni's basketball game just looks like a man in a fancy suit. But as Nizhoni discovers when she arrives home to find that the monster, Mr. Charles, is her dad's new boss and also wants to kill her, these kinds of monsters can be just as dangerous.
According to Mr. Charles, Nizhoni and her brother, Marcus, have inherited powerful abilities from their mother, a descendant of the Hero Twins, and these abilities are a threat to his plans for his oil and gas company (which, by the way, is decimating Native land). When his first attempts at trickery fail, Mr. Charles kidnaps Nizhoni and Marcus's dad. With the aid of Nizhoni's best friend and local genius, Davery, Nizhoni and Marcus will have to complete a dangerous quest to save him and stop Mr. Charles. Luckily, the Diné Holy People can help… if the trio passes a series of dangerous trials.
This book is another offering from Rick Riordan Presents, an imprint that, as far as I'm concerned, is knocking it out of the park (and I never even got into Percy Jackson). I'm a fan of author Rebecca Roanhorse's Too Like the Lightning, and so I was excited to read her take on Navajo mythology in a middle-grade format. The result, Race to the Sun, is a roaring success.
I was captivated by Nizhoni's story, which is both fantastical and emotional (one narrative arc centers on her mother, who disappeared when Nizhoni was a baby), and really enjoyed learning about Navajo mythology and culture, with which my experience is limited. Race to the Sun is a fun read that I sped through in a few hours and one that I think young people will delight in. There's plenty of groundwork laid for future installments, with a chance to see how Nizhoni's and Marcus's powers develop now that they understand the potential of their power. I'm looking forward to reading more of their adventures!
A copy of this book was provided by the publisher, Disney-Hyperion, for review.