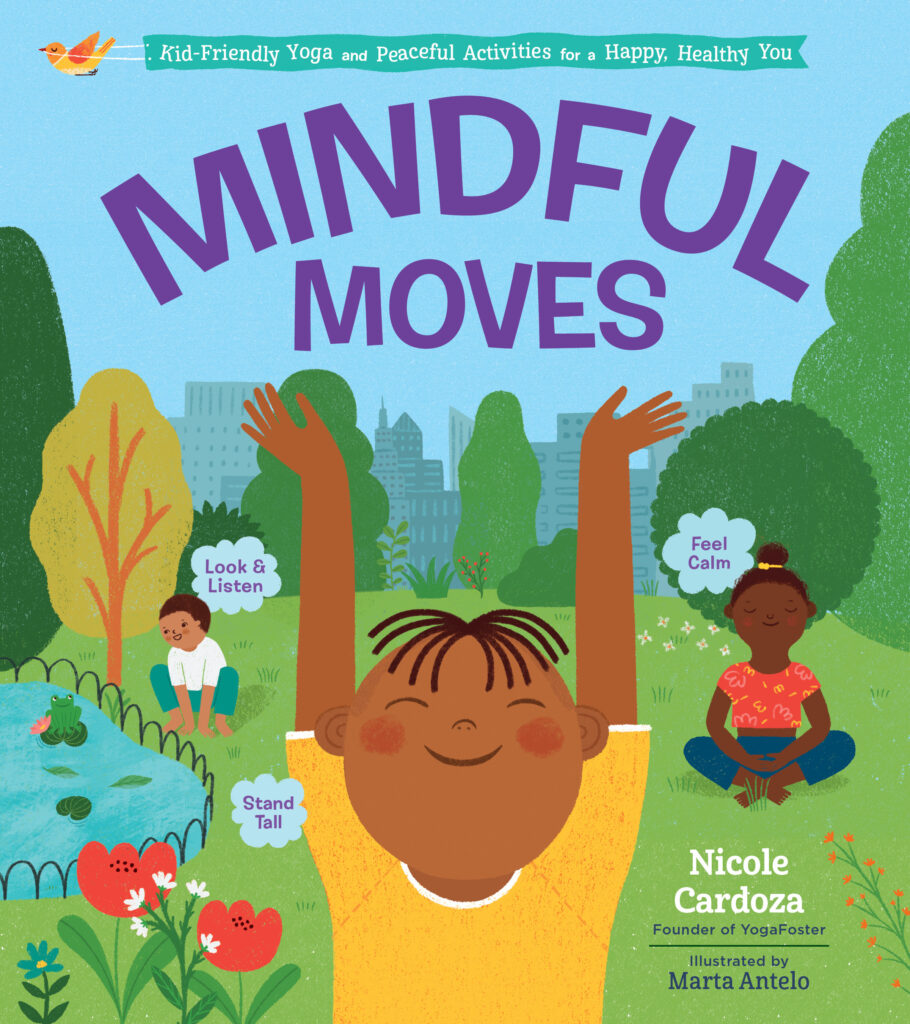 As a parent to two children, I'm always looking for new ways to teach them life skills in a way that feels like playtime instead of a lesson – especially when it comes to self-care and mental wellness. Mindful Moves: Kid-Friendly Yoga and Peaceful Activities for a Happy, Healthy You, by Nicole Cardoza, with simple and fun illustrations by Marta Angelo, is a great tool for doing just that.
This book starts out with a simple definition of mindfulness and explains to readers how being aware of their emotions and breathing can help them work through the big world around them. After this brief introduction, the book moves into examples of some basic stretches to get your child started. These instructions use language that is easy for young readers to understand and are paired with illustrations that offer a colorful and easy-to-follow guide.
Throughout the book, many new emotions are introduced – along with different mindful steps for your child to take to help cope with or better understand these emotions. From anger and anxiety to restlessness and relaxation, this is a great introduction or supplementary tool to add to your mindful reader's journey to self-understanding.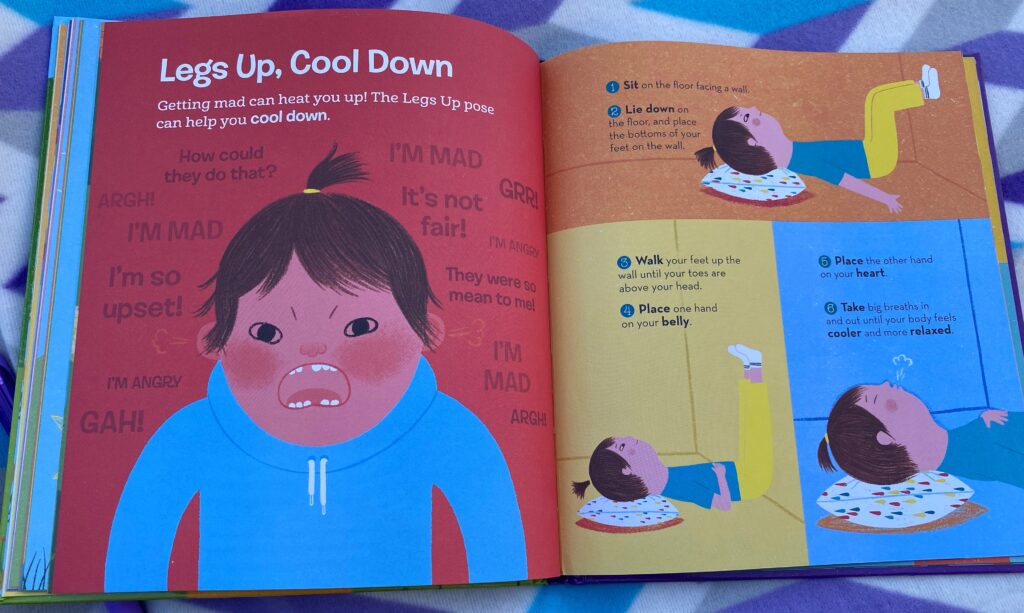 Aside from being easy to follow for both my grade-schooler and my kindergartner, the book drew my children in with its illustrations – which are inclusive and detailed but not overwhelming such that the true point of the accompanying instructions is lost. They really loved the nighttime exercises, and we will likely be incorporating some of what we learned into our nightly routine!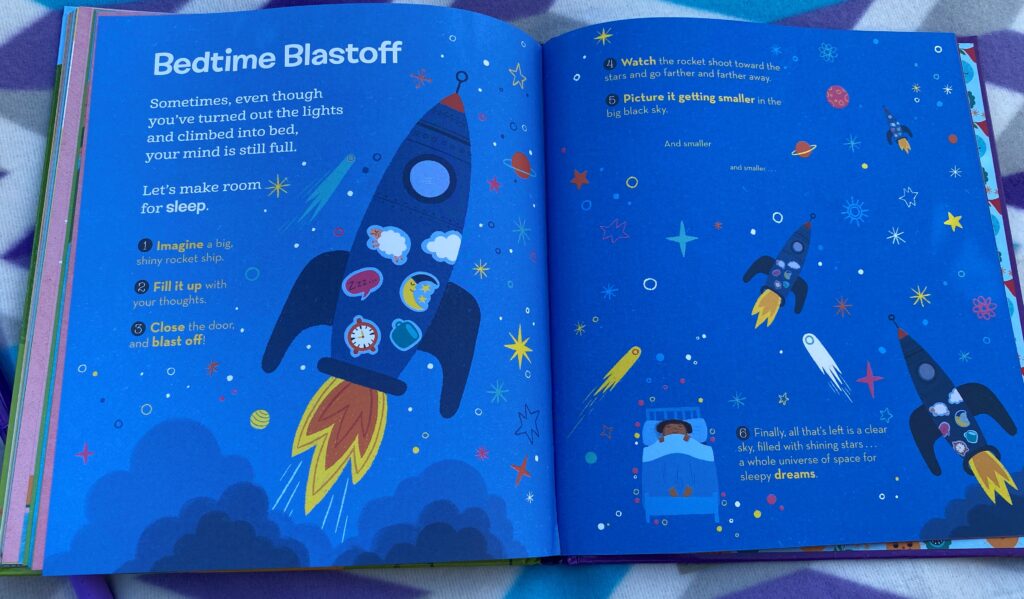 I highly recommend this book to parents, teachers, and caregivers who would like to help their kiddos understand their big emotions a little better!
A copy of this book was provided by the publisher, Storey, for review.