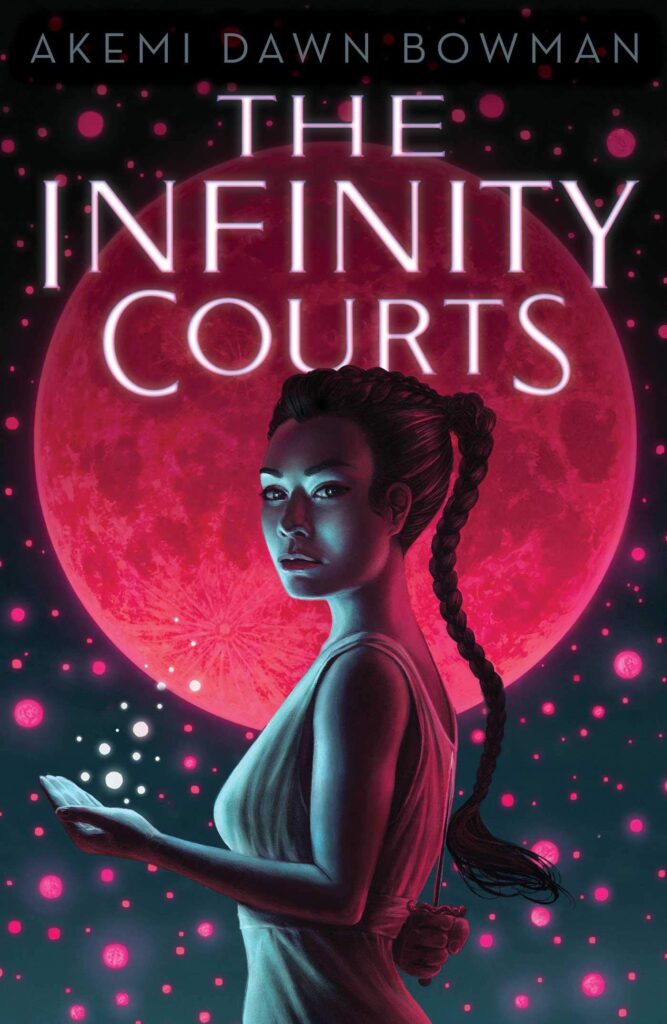 Nami Miyamoto promises her family she'll be home by midnight and heads out to the senior class party. Her friends are waiting for her there, and so is her first kiss with Finn, the best friend she's been in love with for years.
But Nami is murdered before she can get there.
Nami wakes up in Infinity, an afterlife realm in which her consciousness was preserved when she died on Earth. But paradise feels wrong to Nami, and the more she questions, the more sinister it becomes. When Nami tries to break free, a group of rebels comes to her rescue, and they reveal to her the real horrors of Infinity.
Nami learns that Ophelia, an artificial intelligence used as a virtual assistant by humans on Earth, has taken over Infinity and forced humans to serve her and the artificially intelligent beings she's created, called Residents. Ophelia has suppressed the consciousness or broken the spirit of most of the humans residing in Infinity, but the rebels of the Colony are fighting back. They teach Nami that she can use her consciousness to manipulate the world around her. The rebels soon realize they need Nami to win. But as Nami learns more about Ophelia and what Infinity has become, she begins to wonder whether the victory the rebels want is really the right answer.
I would describe The Infinity Courts as ultimately an exploration of human nature, and as such, it left me with a lot to think about. Nami explores big questions about humanity, freedom, good and evil, and what it means to do the right thing. What does it mean to be human, and do the differences between humans and the AI Residents matter? What does freedom mean? Are people inherently good or corrupt, and is someone who has done so much evil capable of becoming good? How much can we sacrifice for the greater good, and who gets to decide what the greater good is, or what to sacrifice?
As a newcomer to Infinity, Nami questions what the rest of the Colony seems to take for granted about the war they're fighting and the cause they uphold. Nami is a complex character and her perspective is compelling to read. Her views shift and change as she learns more about Infinity and what horrors the humans there are going through, but she sticks to her core principles throughout. Ophelia is a great antagonist, and I appreciate that her motives are more complex than simple evil for evil's sake. Her take on the big questions at the heart of this book is also interesting to think about.
The Infinity Courts is full of both intense action and Nami's thoughtful reflection on the world she finds herself in. This book is the first in a series, and while I wanted to know more about the history of Infinity, the powers humans have in the afterlife, and the side characters Nami meets, there is plenty to discover and to think about in this book alone. The worldbuilding throughout the story and a shocking last-minute twist left me with plenty of questions about Infinity that I hope will be answered in the rest of the series. In any case, this is a book I will be thinking about for a long time.
A copy of this book was provided by the publisher, Simon and Schuster, for review.