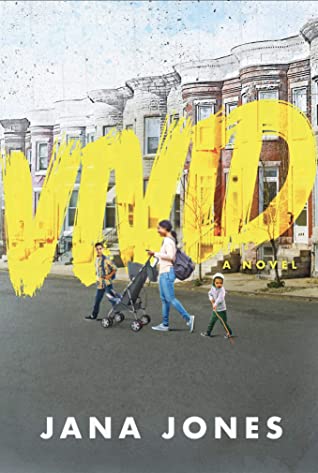 Vivid, by Jana Jones, is just that – a story so rich and visceral that you can't help but see it play out in front of you as you read. Based on true events, Vivid follows single mother Sheri Calloway during her fresh start in Baltimore, which soon turns into a battle for the safety of her children alongside other families facing corrupt corporate interests and indifferent politicians.
If it sounds like a frustrating struggle, it is – and it's one that will have you turning the pages hoping for a just resolution. The characters are the soul of this story, and you want to see them succeed. Running throughout the narrative is also their grappling with generational trauma, addiction, and the idea of what to do when no one is coming to save you. They're heavy topics, but the story is ultimately an inspiring one, showing the power of what a person – and a community – can do when they decide to save themselves.
One of my favorite things about this book is the characters. Jones has a talent for making them real; they're very clearly people making sometimes impossible choices in situations where there's no perfect outcome. They feel like they could be your family, with all their dreams and opinions and quirks and flaws – and that makes for such an incredible reading experience.
But more importantly, though this book is fiction, the story is not. Much like how The Radium Girls explained the long-ignored story of the United States Radium Corporation killing its female workers with radium exposure, Vivid brings attention to the overlooked history of Baltimore knowingly exposing its residents – particularly poor, Black neighborhoods – to toxic amounts of lead. It's infuriating to read, especially given that its effects are still being felt and Baltimore is far from the only offender (the ongoing water crisis in Flint, Michigan, which is also mentioned in Vivid, comes to mind).
Given the subject matter and a few four-letter words – which you may be inclined to repeat to yourself at some of the events in this story – Vivid may not be the best option for younger readers. But for the rest of us, it's one you don't want to miss. Give it a read (and a rousing discussion with your book club) if it sounds of interest – it's available now!
A copy of this book was provided by the publisher, Basil Bay Press, for review.