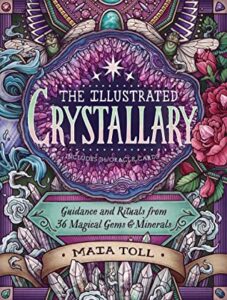 If you've ever wondered what rocks can teach you themselves rather than what you can learn about them – there's a book out there for you. Maia Toll and Kate O'Hara are back with another collection of stunning artwork, interesting nature facts, and spiritual reflection rituals in The Illustrated Crystallary. As a fan of their previous collaborations, The Illustrated Herbiary and The Illustrated Bestiary, I was excited to see the series continued with another aspect of the natural world – and this guide to 36 of the world's most beautiful crystals doesn't disappoint.
This isn't your average book on crystals, so if you're looking for a complete reference for gem-hunting, look elsewhere. Toll's guide sees each rock taking on a personality of its own and records what it has to say, especially where it might help us to become better in tune with nature and with ourselves. These lessons are beautifully written and always include a little "ritual" to help incorporate the related concept of each stone into our lives – one of my favorites involves bringing awareness to each part of your body in turn, which is incredibly relaxing!
I enjoyed the reflection questions at the end of each section as well. Combined with the little facts and histories sprinkled throughout each entry, they make for a thought-provoking reading experience that's as light (or intense) as you want it to be. It's a perfect book to keep on hand for whenever you need a little boost of spiritual guidance.
Of course, I can't go without mentioning the most eye-catching part of this book: the artwork. Whether on the metallic-printed cover, the full-page illustrations, or the smaller pictures in each section, O'Hara's art is a treat in itself. The colors are so bold they almost seem to glow, and spending time to take in all the details of each picture could easily turn into a kind of meditation. Like O'Hara's art for the Herbiary and the Bestiary, each full-page piece includes some symbolic elements (often referenced in the stones' entries) and other nature-inspired patterns.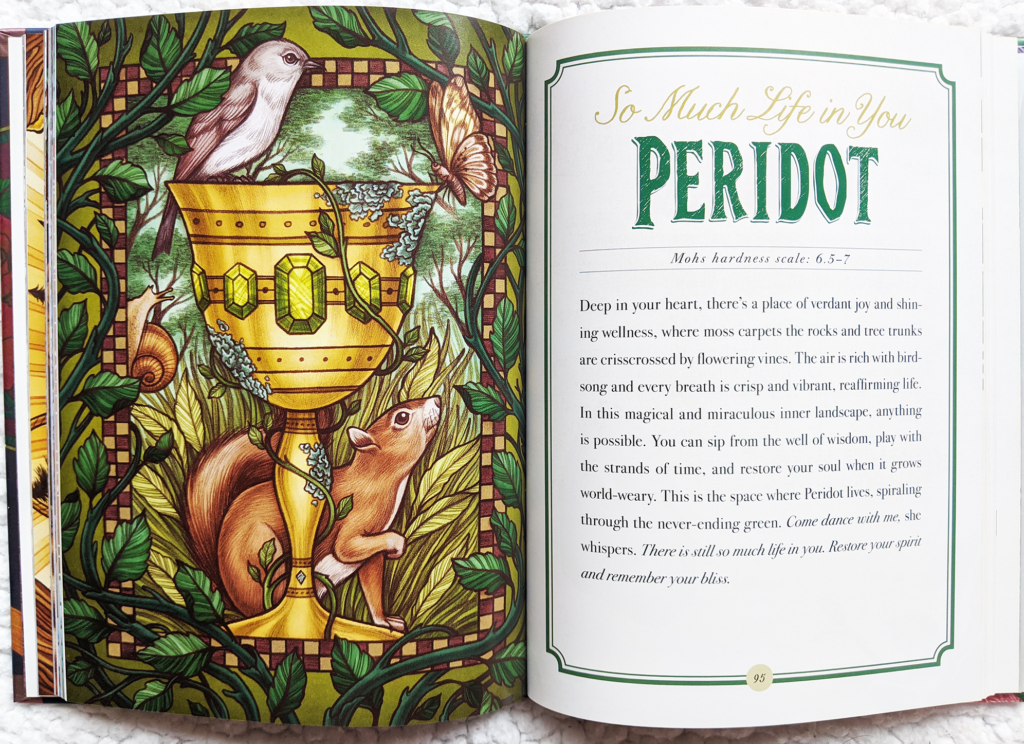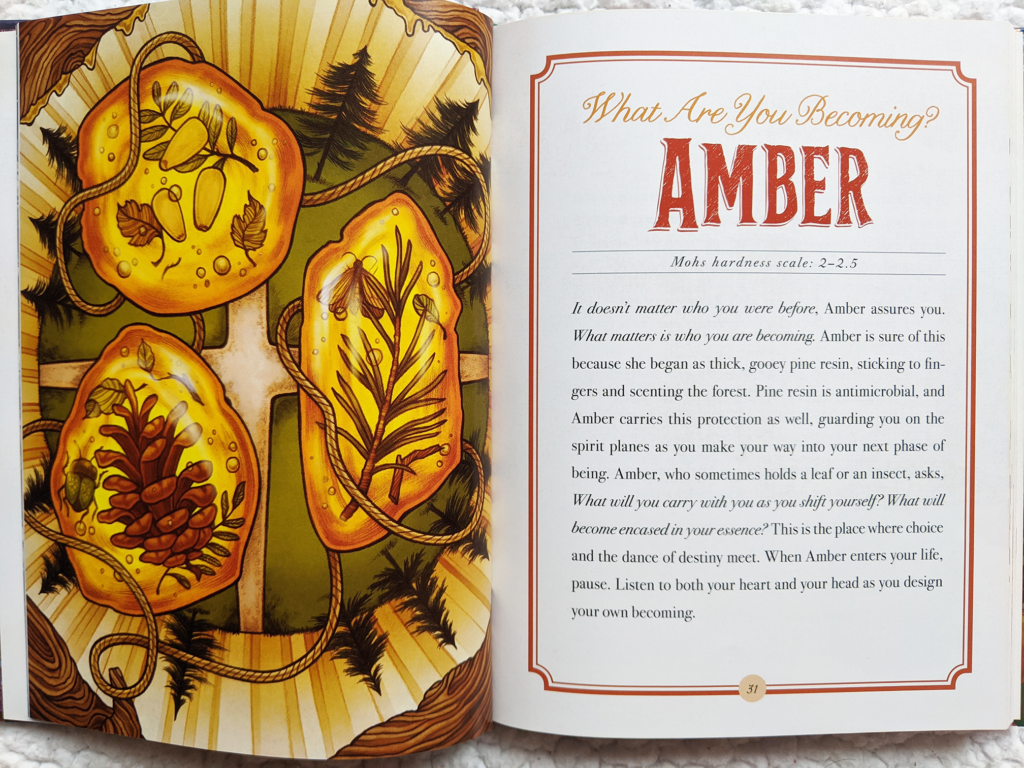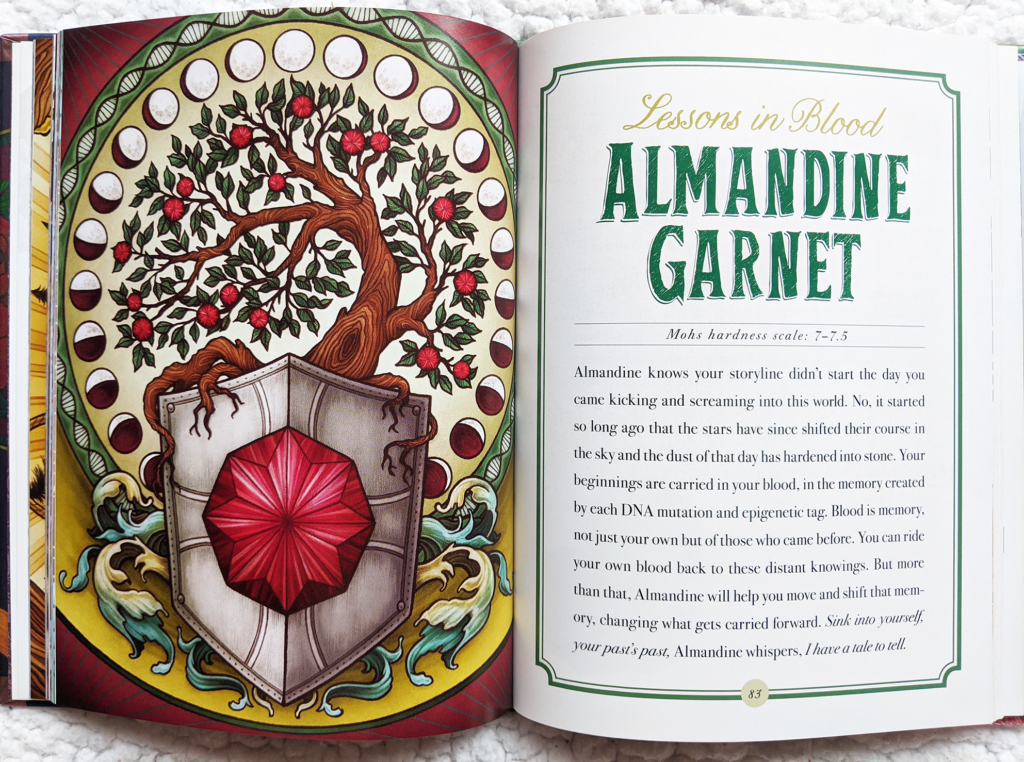 As an added bonus, each crystal's full-page illustration comes in miniature form in the 36-card oracle deck included with the book. While I haven't yet tried any of the suggested "spreads" included after the main chapters, I love that this provides the opportunity to interact with the writing in a whole different way. You can always pick a card (any card!) and reference the corresponding chapter to see what message your chosen crystal has for you at the time.
The Illustrated Crystallary is out now, along with The Illustrated Herbiary and The Illustrated Bestiary, if you'd like to add them to your to-read pile or art collection. Check them out and see how much magic they can add to your day!